Skip Navigation
Our Recruiters and Staff
Welcome to The University of Kansas Health System! We would love to discuss our current career opportunities with you. As the recruitment team, we serve as your contact in human resources throughout the application and interview process. We look forward to chatting with you soon!
Meet the recruitment team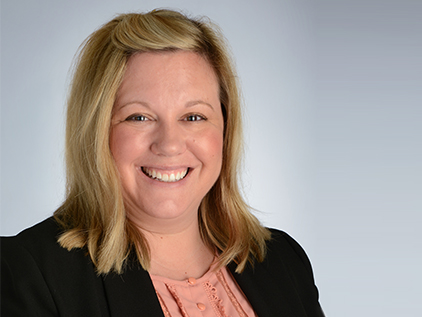 Alicia Bacon, Talent Acquisition Manager
I joined The University of Kansas Health System in May 2017. I am honored to work for an organization with an outstanding reputation and one that truly cares about providing excellent care. The culture, leadership and teamwork are unbeatable. With more than seven years of healthcare recruiting experience, I love helping others develop and find a career path in the industry. I currently recruit critical care nurses. This includes the Emergency Department, Surgical ICU, Neuroscience ICU, Landon Center on Aging, Neuroscience and ENT Surgery, Epilepsy Center, Inpatient Burn Center, Wound and Burn Clinic, Medical Transplant ICU, Medical ICU and Medical Surgical ICU. Recruiting for our health system allows me to hire top talent who will provide the best patient care. To learn about our current and future opportunities, please contact me. I look forward to working with you.
Connect with Alicia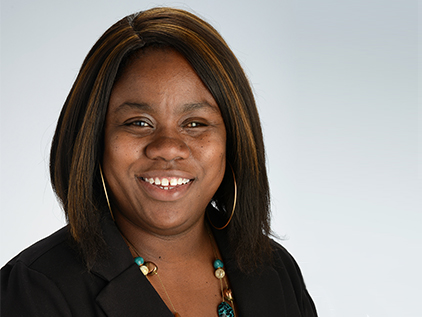 Shanae Carr, Talent Acquisition Coordinator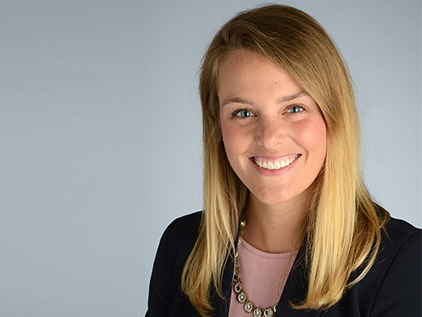 Karie Conrad, Talent Acquisition Consultant
I joined The University of Kansas Health System in 2017. I enjoy working in the fast-paced and caring atmosphere of the health system. I am a clinical talent acquisition partner and hire for our critical care division. It is truly rewarding to have the opportunity to match passionate individuals to their dream job.
Connect with Karie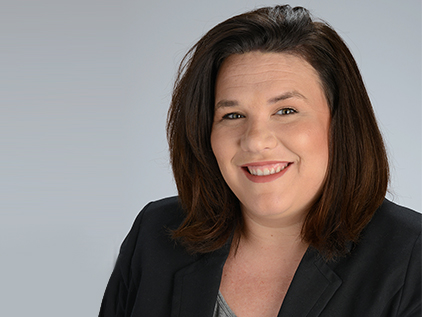 Tracy Dickens, Talent Acquisition Consultant
I have been recruiting in healthcare for approximately six years, the last five dedicated to nursing. Recently, I was honored to join The University of Kansas Health System recruitment team as a nurse recruitment specialist. I take my responsibility for providing our patients with outstanding nursing staff very seriously. When my son made his debut into the world six weeks early, the nurses who I had helped recruit in the years before were suddenly the ones responsible for his care. That experience allowed me to see how much I can positively impact our patients through the careful selection of our nationally recognized nursing staff. Each of our nurses began his or her career because of a passion and a need to help others. They carry that same passion with them every day, as they care for our patients.
Connect with Tracey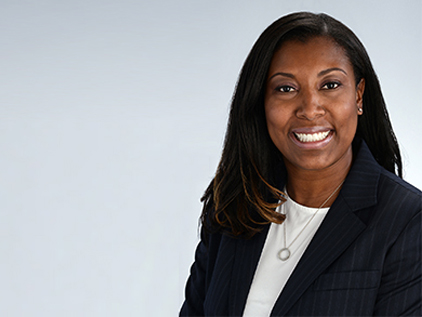 Natasha Douglas, Talent Acquisition Consultant
I recently joined The University of Kansas Health System on the Talent Acquisition team. I have more than 10 years of experience working in human resources and recruitment, including full-cycle recruitment and sourcing, in a variety of industries. In the last several years, I have focused on healthcare recruitment, which has included a mixture of clinical and nonclinical positions. It is an honor to work for such an amazing organization that not only focuses on excellence in patient care but also provides a great work environment for employees. I take great pride in my work and have a passion for helping people along their career journey find the right fit within the health system. I currently partner with Revenue Cycle, HIM, Admitting, Marketing and Communications to hire top talent.
Connect with Natasha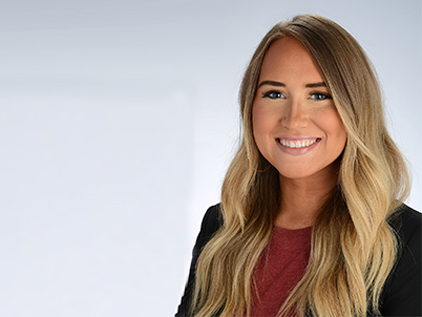 Tayler Feldotto Talent Acquisition Consultant
I joined The University of Kansas Health System in September 2019. The welcoming staff, patient-centric culture and drive for excellence makes our large network truly feel like home, which is something I yearned for when I relocated to Kansas City. I am honored to play a part in identifying the best nursing talent for our great organization. I am an inpatient nursing recruiter for several areas, including medical telemetry and progressive care, acute rehabilitation and float pool.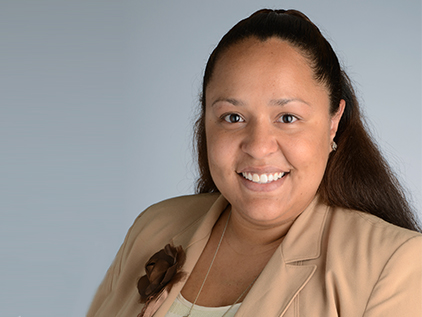 Julian Gabriel, Talent Acquisition Partner
My journey began with The University of Kansas Health System as a Human Resource Intern in October 2016. I assisted the Talent Acquisition Team by recruiting and onboarding top healthcare professionals into our organization. This opportunity developed my professional skill set for the Talent Acquisition Coordinator role I transitioned into in April 2017. I've had the privilege to meet and onboard talented individuals from all walks of life who embody different perspectives and cultures. In December 2018, I was promoted to a Talent Acquisition Partner. I'm a resource for the Human Resources team, providing high-end customer service and hiring top talented individuals for our Support Services. I have a strong sense of community and believe our purpose in life is to positively connect with people and build meaningful relationships.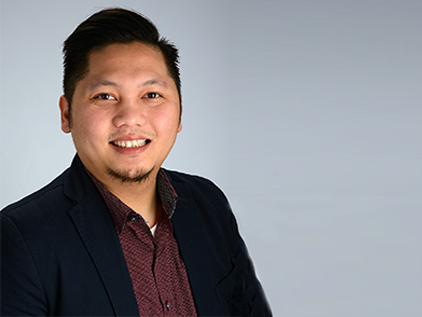 Jerry Her, Talent Acquisition Coordinator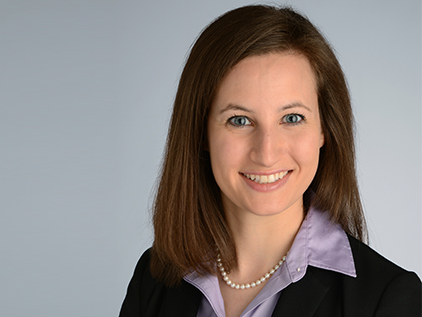 Janelle Johnston, Talent Acquisition Specialist
I'm a Kansas native, beginning my career with The University of Kansas Health System in February 2012. As the lead recruitment technician, I focus on candidate-experience process improvement efforts and serve as a resource to the recruitment technicians and the talent acquisition team. Janelle also plays an active role in special projects and quality outcomes for the team and organization. I have a passion for healthcare and human resources, so I take pride in working at one of the best health systems in the nation and helping the entire population of employees make a positive impact on patients throughout the health system. Support, trust, respect and collaboration are some of the qualities displayed by each team member. This motivates me to bring top talent to the academic medical center.
Connect with Janelle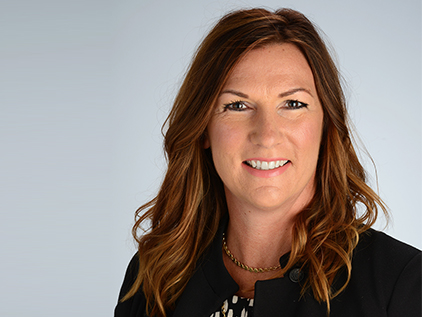 Nicole Kisling, Talent Acquisition Consultant
I truly love working for The University of Kansas Health System for many reasons. One of them is that we are all here to help patients. It's that simple. Whether we work directly in patient care or behind the scenes, we all share the same goal: to put the patient first and provide the very best care. I love helping people and knowing that I work for an organization that helps people every day is gratifying. Our workplace feels very family-oriented even as we grow – our big team feels small and connected!
I recruit for our cancer center locations, including one in Westwood, Kansas, and eight other community locations. I also recruit for our ambulatory clinics, including primary care and urgent care.
Connect with Nicole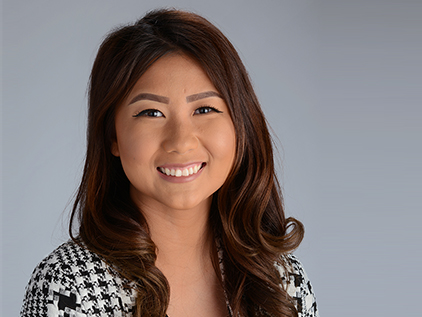 Ar Lor, Talent Acquisition Consultant
I joined The University of Kansas Health System as a talent acquisition sourcing specialist in 2017. My joy is being a matchmaker for the healthcare system and top healthcare professionals. We are an organization focused on excellence, patient care and healthcare education. My small part in this big picture is to bring the best people to the right roles so we can continue to advance toward leading the nation in healthcare. Throughout the process, I have the unique opportunity of connecting with top-performing talent, building relationships and helping them take their career to the next level. I help support many different areas such as our Ambulatory Services, Maternal Child, Cardiology, Behavioral Health and Cancer Center.
Connect with Ar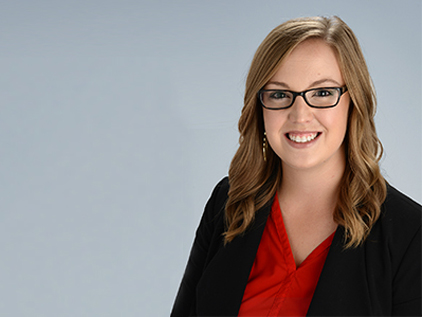 Stacy Murphy, Talent Acquisition Consultant
I joined the Talent Acquisition team at The University of Kansas Health Systems in August 2018. I have always had a passion for working in healthcare and am excited to be a part of a growing organization that is focused on providing the best care to patients each day. In my role, I support Information Technology hiring managers and assist my fellow recruiters with various positions across the health system. What I enjoy most about my role is connecting talented professionals who have a mission-driven focus to an organization with unlimited potential for growth and opportunity.
Connect with Stacy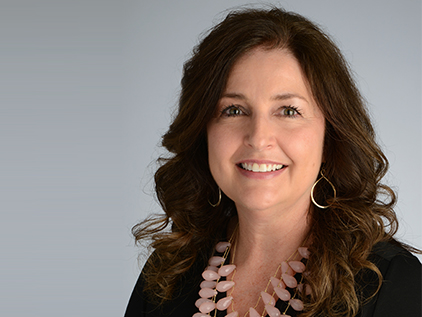 Colleen Peterson, Talent Acquisition Consultant
I am fortunate and proud to have been with The University of Kansas Health System for nearly 20 years. It's been exciting to see the many well-deserved accolades we have received and be a part of the growth that has made the health system one of the best in the nation. I have a passion for helping others. Being on the talent acquisition team allows me to partner with those professionals who also want to be excited about working with one of the nation's leading health systems. I'm honored to have the opportunity to match prospective staff whose vision matches ours to the right position so they can deliver exceptional patient care. I currently assist the health system's ambulatory services for their recruitment needs and analysis.
Connect with Colleen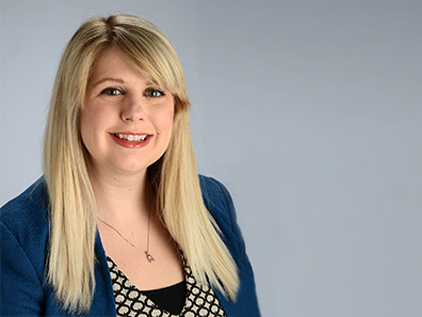 Amy Pick, Talent Acquisition Partner
I joined The University of Kansas Health System in March 2019. I'm proud to work for a health system that provides quality care, and I enjoy hiring people who save lives every day. I currently recruit for various roles in our ambulatory clinics, including medical assistants, patient service representatives, administrative assistants, sonographers and technicians. I love helping people find a position that makes them look forward coming to work every day.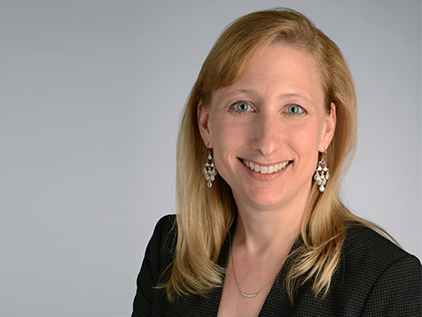 Gina Salazar, Talent Acquisition Consultant Lead
I am proud to say I work for The University of Kansas Health System. I have worked here for many years and what keeps me here is our outstanding reputation and the team I work with. It's not just the recruitment team, but the team of managers that I've been honored to partner with in order to hire the best. I enjoy interacting with potential candidates who have a passion for nursing and helping them advance in their careers. It is very rewarding to know you work for the best health system and are hiring the best nursing staff that take such excellent care of our patients. I currently hire top talent for the medical care inpatient areas including hematology/oncology, internal medicine, and rehab medicine as well as some nursing director positions.
Connect with Gina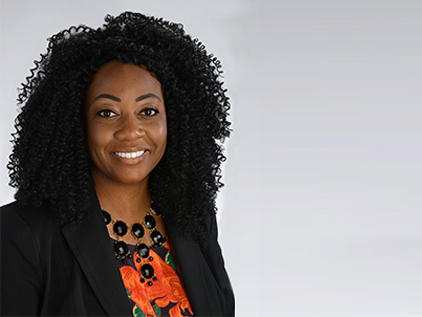 Dedei Scislowicz, Talent Acquisition Consultant
My career with The University of Kansas Health System began in July 2018. After completing my undergraduate degree in social work at the University of Central Missouri, I completed my graduate degree at the University of Missouri – Kansas City. As I am a licensed master-level social worker, behavioral health has always been my passion. I spent the past 10-plus years working in the behavioral health setting in various roles. I enjoy being an applicant's first point of contact, and I take pride in developing strong relationships throughout the hiring process. I also enjoy the opportunity to work alongside other behavioral health professionals who share my passion to help meet the needs of one of the most vulnerable populations – those suffering from behavioral health-related issues. I joined the health system because of the culture and vision to lead the nation in caring, healing, teaching and discovering. The health system continues to respond to the needs of the community and is a growing leader in behavioral healthcare.
Connect with Dedei
Colette Turner, Talent Acquisition Consultant
I began my career with The University of Kansas Health System in December 2008, my first job out of college. The health system provided many career opportunities for me to advance. I love working at such a progressive health system that's focused on putting the patient's needs first. I take great pride knowing that as I recruit talented people, I am also contributing to the excellent patient care we are known for. I currently partner with pharmacy, biomedical engineering and clinical nutrition to hire top talent. I enjoy getting to know my department's needs and creating relationships with the hiring managers.
Connect with Colette
Ben Walker, Talent Acquisition Consultant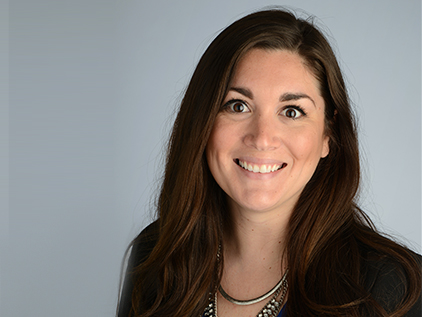 Jenanne Wilson, Talent Acquisition Sourcing Lead
I am always proud to tell people that I work for The University of Kansas Health System, not just because of the prestigious reputation we have, but because the culture and environment offer something that can't be described. No matter where I am in the hospital, I am always greeted with a warm welcome and comforting smile. You get to see people doing what they were put on this earth to do, and it is humbling and awe-inspiring. It's my passion to bring talented individuals into our health system and find them positions in which they can succeed and grow, just as I have been able to do.
Connect with Jenanne
Not pictured
Shilpa Singh, Talent Acquisition Manager

I joined the health system in fall 2018 and am a Talent Acquisition Analyst and System Administrator for iCIMS applicant tracking system. In my role, I maintain builds and reports on the tracking system, and I'm a strategic partner bringing in best practices and efficient recruitment and hiring processes. I have an MBA in human resources and operations and a master's degree in information technology. I completed my Lean Six Sigma Yellow Belt and am working toward my Senior Professional Human Resources certification. I have more than 12 years of experience in the academic and finance industries. I love to troubleshoot and am a problem solver – accuracy and details drive me.
Serena Mabin, Talent Acquisition Coordinator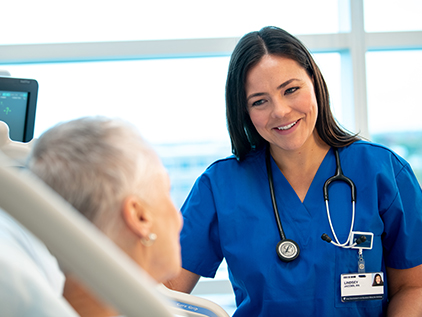 Ready to join us?
Take the first step toward your career at
The University of Kansas Health System.
Search Jobs Now
Related links
We are an equal employment opportunity employer without regard to a person's race, color, religion, sex (including pregnancy, gender identity and sexual orientation), national origin, ancestry, age (40 or older), disability, veteran status or genetic information.