Skip Navigation
Administrative Clerical Careers
Work Among the Best
Academic medical centers like The University of Kansas Health System are at medicine's frontier, providing more options and more hope to our patients. Employees in our administrative positions play a vital role to the success of the organization. Many times, these are the first people our customers come in contact with, or are the people our customers rely on to provide directions, medical or financial assistance or confide in for personal needs. As such we value your knowledge and interaction with our customers to enhance their overall experience at our hospital. We offer competitive wages and an outstanding benefits package.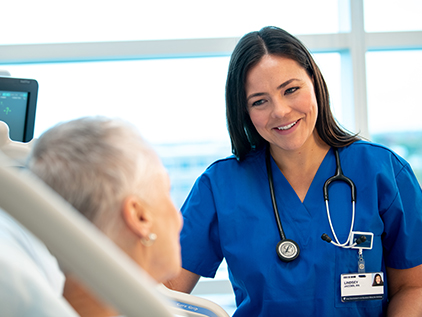 Ready to join us?
Take the first step toward your career at
The University of Kansas Health System.
Search Jobs Now
Center helps direct patients, physicians
Imagine being a patient in rural Kansas and wanting the best care in the world. You or your hometown physician decides The University of Kansas Health System is what you need.
But the health system is huge, with more than 105 different clinics. How do you or your physician know which one to call, which physician to see – how to even get started?
The answer: Call the health system's physician referral and consultation center, also known as the call center. Established in 1998, the center is the one-stop-shop to get information about the health system, outpatient clinics and other services.
"Because our staff provide great customer service, patients know they'll have a pleasant experience getting the assistance they need," says the call center's manager, Jana Jackson. "It's one of the biggest compliments we receive."
Like other areas of the health system, the call center has grown tremendously. It now encompasses 25 employees, triple the size since 2001. Last year, this team fielded more than 190,000 phone calls and faxes from consumers and physicians.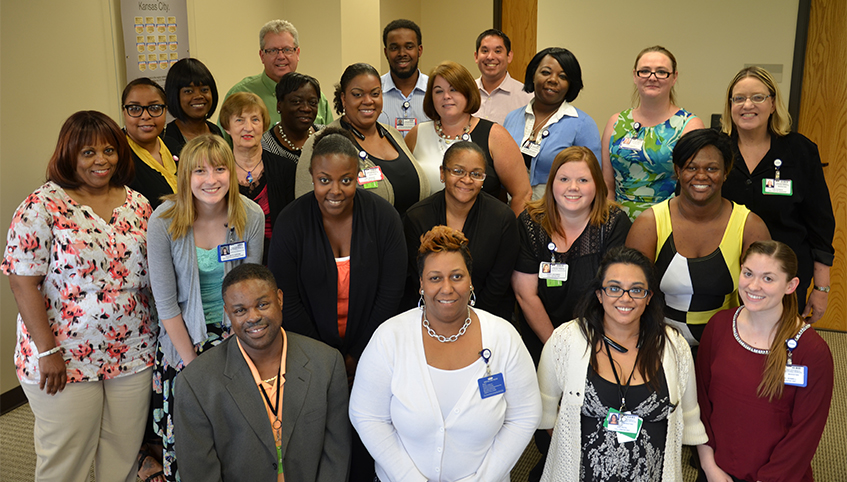 The call center is divided into 2 areas:
The health resource center is patient-focused. Staff help patients find the appropriate primary care physician or specialist and assist with clinic and procedure referrals. They also facilitate appointments for the health system's corporate partners, provide concierge service for surgery patients and provide registration services for internal and external events and wellness classes.
The physician consultation center is physician-focused. This area focuses on calls and fax referrals from internal and community clinicians who are referring patients into the outpatient clinics and services. They facilitate appointments and coordinate physician-to-physician consultations.
With each call, the call center collects and documents patient demographics, services provided to the patient, the physician or clinic the patient was referred to, and where the call was transferred. All patient and physician calls and faxes are tracked in the call center software database.
"Continuing to provide a high level of customer service to our patient and community referring physicians supports our marketing and growth goals for our department and the health system," says Melinda Keltner, director in marketing teleservices.
Related links
We are an equal employment opportunity employer without regard to a person's race, color, religion, sex (including pregnancy, gender identity and sexual orientation), national origin, ancestry, age (40 or older), disability, veteran status or genetic information.