Skip Navigation
In interventional radiology, employees at The University of Kansas Health System combine advanced imaging capabilities and minimally invasive therapies to treat a broad range of conditions, including:
Cancer
Neurological conditions
Vascular disease
Varicose veins
Uterine fibroids
Gastrointestinal disorders
Injuries in the joints, bones, muscles and spine
World-class clinical expertise
Our interventional radiology program is one of the largest in the United States, seeing more than 50 cases per day. This puts us in the top 1% of all academic medical centers. In order to keep up with the caseload, our team offers the most innovative and up-to-date procedures. We are also the only academic medical center interventional radiology program in the state of Kansas.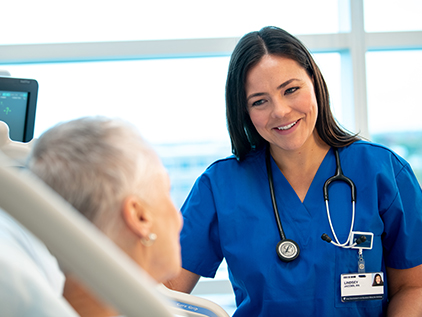 Ready to join us?
Take the first step toward your career at The University of Kansas Health System.
Search jobs now
We are an equal employment opportunity employer without regard to a person's race, color, religion, sex (including pregnancy, gender identity and sexual orientation), national origin, ancestry, age (40 or older), disability, veteran status or genetic information.
Related links