Skip Navigation
Everyone at The University of Kansas Health System is part of a team with one goal – providing the best care for our patients. Custodial workers help keep our facilities and patient rooms clean and safe.
We welcome your experience as a housekeeper, janitor or custodian.
Requirements
A desire to make a positive difference
Applicants must be able to read and speak English
These jobs require physical activity
Related experience helpful, but not necessary
Benefits
Many of these benefits are prorated for part-time employees.
Paid time off. Start accumulating as soon as you start working.
8 paid holidays a year.
Tuition assistance – gain skills for a promotion while you work.
Excellent medical, dental and vision insurance.
On bus line.
Purchasing Power – a program to buy name-brand computers, electronics, furniture and more through payroll deduction.
Retirement savings – to help you save for your future.
Flexible spending accounts – to help you save money on childcare and medical expenses.
Life insurance, short-term and long-term disability insurance.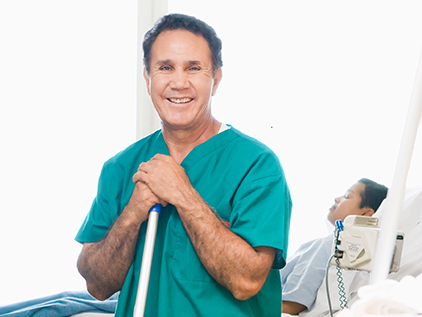 You don't have to be a nurse or physician to make a difference to patients. Everyone at our hospital is important, and it shows. Here are some actual comments from our patients.
"My housekeeper, Marie, did an excellent job. She played a big part in making me comfortable during my stay."
"Everyone from the housekeepers to the doctors were just great! Everyone seemed to be there to do their job and enjoyed what they did."
"Thank all of my team from the bottom of my heart – my nurses, aides, doctors, cleaning staff and meal delivery staff worked so hard to care for me."
"All of your employees who attended to my needs or provided me with care were exceptional. I was so pleased with them that I wouldn't want to be at any other hospital."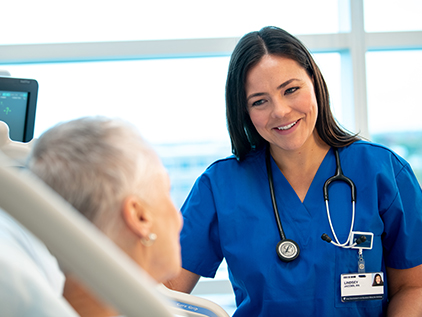 Ready to join us?
Take the first step toward your career at The University of Kansas Health System.
Search jobs now
We are an equal employment opportunity employer without regard to a person's race, color, religion, sex (including pregnancy, gender identity and sexual orientation), national origin, ancestry, age (40 or older), disability, veteran status or genetic information.
Related links