Skip Navigation
Residency and Fellowship Programs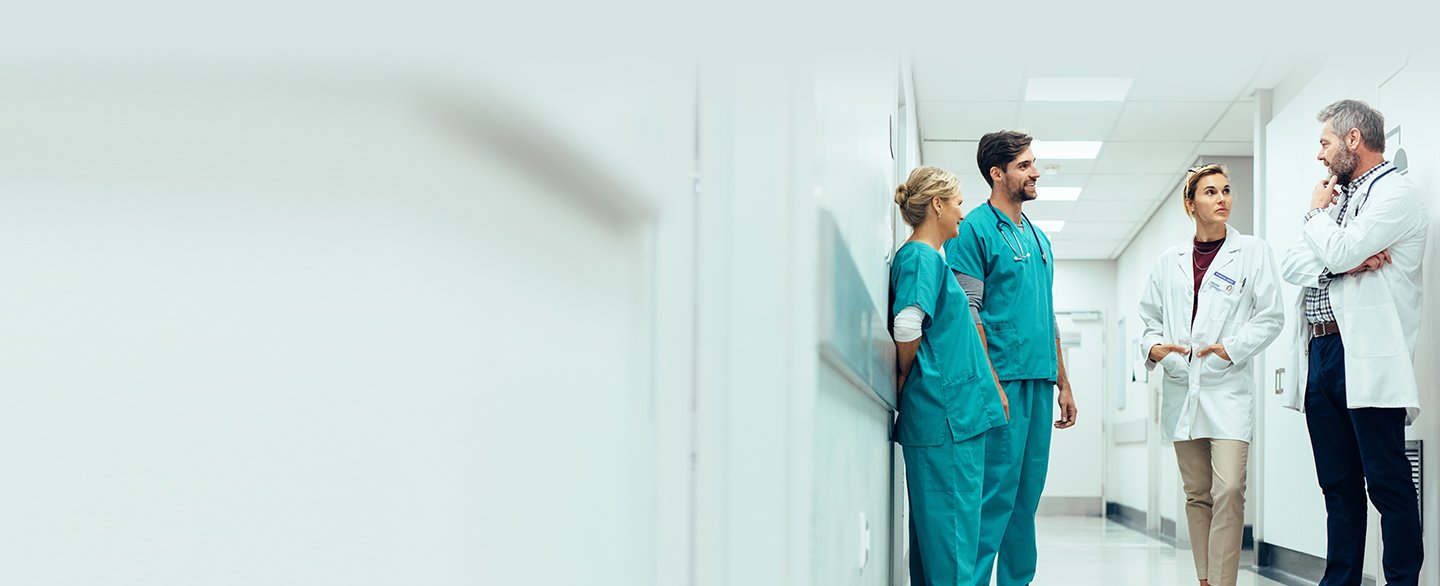 Nursing Residency Program
Since 2003, the nurse residency program at The University of Kansas Health System in Kansas City has helped all of our new graduate nurses adapt to a fast-paced healthcare environment. The yearlong program focuses on 3 main components: leadership, quality outcomes and professional development.
As nurse residents, new graduates meet monthly in a large group and receive information to support and assist them throughout their first year as nurses. The program uses an interprofessional approach to bring experts to the nurse residents and provide them up-to-date, evidence-based practices to enhance their patient-centered care.
After the residents meet as a large group, they break into small groups according to their clinical placement. Each small group is assigned a facilitator who will provide unit education and focus on issues that may be occurring on the unit, with patient care or within the organization. The facilitator and residency coordinators are available to support nurse residents when they are feeling overwhelmed, stressed, anxious or burned out at any time during the first year.
Nurses who participate in the nurse residency program report very high job satisfaction. As a result, retention rates for new graduates have been 95% or greater for the past 5 years.
In her own words
Darby Baranick, RN, a graduate of our nurse residency program, offers advice to those who are considering a nursing residency with The University of Kansas Health System.
One of the reasons I applied to work at The University of Kansas Health System was that I knew I would be supported in my role as a new RN. The residency program provided creative training and education on important topics, was a place to ask questions and created a sense of community. I am so thankful I was part of it! – Darby Baranick, RN
Frequently asked questions
The NRP does not have an application process. New graduates apply for a Clinical Nurse entry position. It is necessary to have a nursing license from the Kansas State Board of Nursing (KSBN) when you start. We highly recommend that your NCLEX application be completed and you indicate results be sent to the KSBN. The University of Kansas Health System hires nurses with licenses from other states, but it takes a few weeks before the KSBN issues a temporary permit. After hire, every nurse at the health system is automatically enrolled and expected to attend nurse residency. It doesn't matter if you are in an inpatient setting, outpatient setting or in a procedural area. You are scheduled and paid to attend the seminars. We want to support all our new graduate employees.

Nurse residency seminars are 4 hours each month. This is divided into 2-hour large group settings with your fellow new graduate nurses, and 2 hours in small group settings with other nurses from your unit and a dedicated residency facilitator.

Yes, each nurse is scheduled to work for the 4 hours of residency and is paid for attending the seminar. The nurse residency program at The University of Kansas Health System is accredited by CCNE.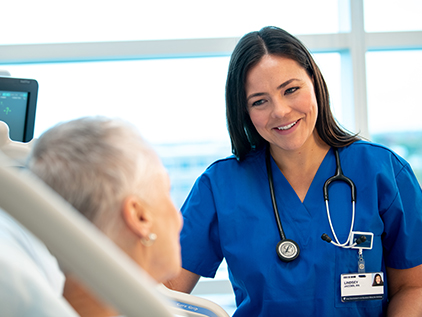 Ready to join us?
Take the first step toward your career at The University of Kansas Health System.
Search jobs now
We are an equal employment opportunity employer without regard to a person's race, color, religion, sex (including pregnancy, gender identity and sexual orientation), national origin, ancestry, age (40 or older), disability, veteran status or genetic information.
Related links