Skip Navigation
Nursing Residency Program
Residency and Fellowship Programs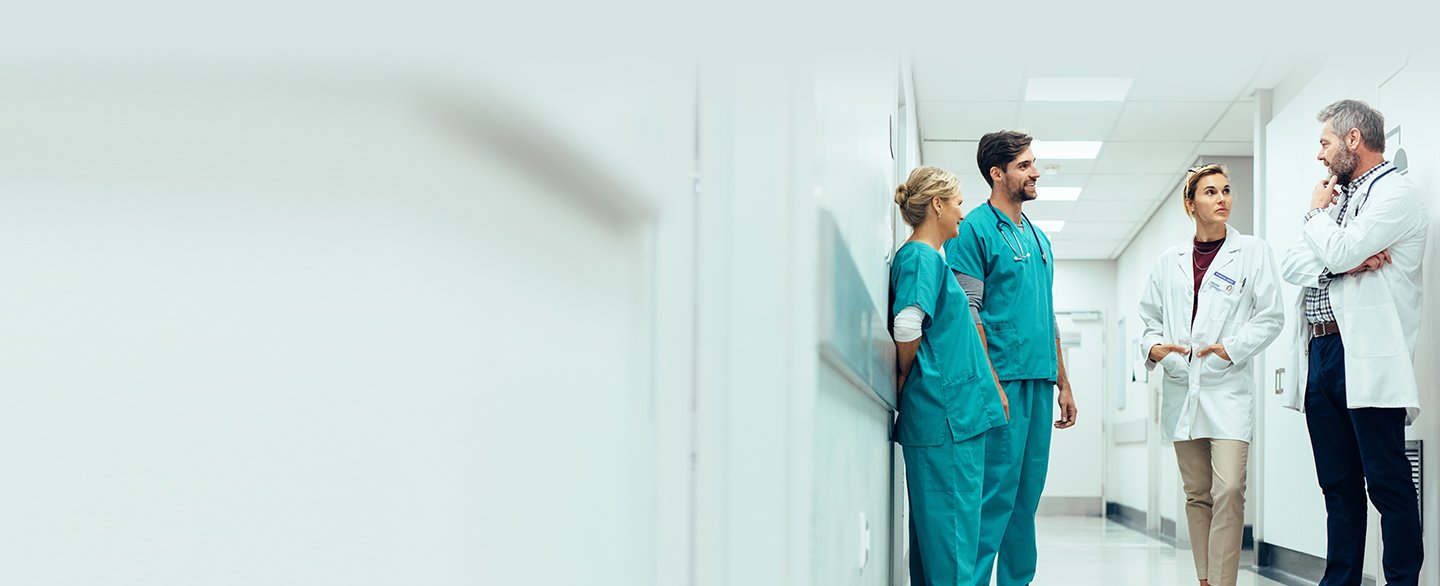 Nursing Residency Program
Since 2003, the nationally recognized nurse residency program (NRP) at The University of Kansas Health System in Kansas City has helped all of our new graduate nurses adapt to a fast-paced healthcare environment. Our yearlong program focuses on 3 main components to help our new nurses transition from the classroom to practice: leadership, quality outcomes and professional development.

Leadership
As leaders and decision makers, our nurses are trusted partners who work closely with physicians to provide the best care and the most advanced treatments to patients of the health system.

Professional development
Our Nurse Leader Advancement Program provides an opportunity for personal and professional growth, rewarding individual initiative and involvement in health system activities.

Quality outcomes
Patients count on our nurses to deliver specialized care and services unavailable anywhere else in the region aside from the No. 1 hospital in Kansas City and the state of Kansas. Why would you work anywhere else?
What to expect from the nursing residency program
After being hired at the health system, we are committed to providing our graduate nurses with the highest quality process to transition from nursing student to a successful, competent and confident practicing RN. For this reason, we have designed special programs to foster professional development during the NRP.
One of the reasons I applied to work at The University of Kansas Health System was that I knew I would be supported in my role as a new RN. The residency program provided creative training and education on important topics, was a place to ask questions and created a sense of community. I am so thankful I was part of it! – Darby Dodda, RN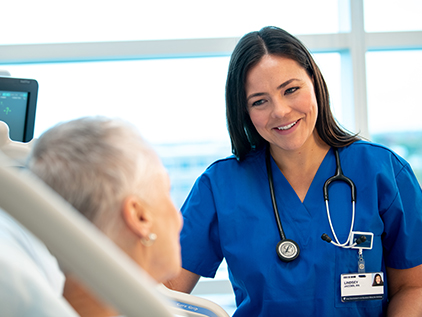 Ready to join us?
Take the first step toward your career at The University of Kansas Health System.
Search jobs now
About The University of Kansas Health System
Frequently asked questions about the nurse residency program
Applications and interviews for our graduate nurse positions occur twice a year, in conjunction with spring and fall commencements. Information will be sent out to most local nursing schools when application dates are set to open. To view the areas in which we're currently hiring NRPs and apply, search for Graduate Nurse on our career portal. After hire, every nurse at the health system is automatically enrolled and expected to attend the NRP. It doesn't matter if you are in an inpatient setting, outpatient setting or in a procedural area. You are scheduled and paid to attend the seminars. We want to support all our new graduate employees.

Each spring and fall hiring season, we hold an open house where graduate nurses can learn more about our health system, the NRP and areas that are hiring. Attendees will also able to meet the recruiters and nurse managers of these care areas.

At the health system graduate nurses are hired into most clinical areas, depending on current needs. This includes areas such as:

Ambulatory
Behavioral health

Nurse residency seminars are 4 hours each month. This is divided into 2-hour large group settings with your fellow new graduate nurses, and 2 hours in small group settings with other nurses from your unit and a dedicated residency facilitator. The facilitator focuses on topics relating to patient care, organizational trends, education, professional development, and evidence-based practice. The residency coordinators and facilitators serve as a point of contact for support during the first year of practice.

Yes, each nurse is scheduled to work for the 4 hours of residency and is paid for attending the seminar. The employee-based nurse residency program at The University of Kansas Health System is accredited by the Commission on Collegiate Nursing Education.

Before you start with us, it is necessary to have an RN license from the Kansas State Board of Nursing (KSBN), or a multistate license since Kansas is now part of the compact.

We welcome any questions you might have about the NRP!
We are an equal employment opportunity employer without regard to a person's race, color, religion, sex (including pregnancy, gender identity and sexual orientation), national origin, ancestry, age (40 or older), disability, veteran status or genetic information.
Related links