Skip Navigation
Careers for Veterans
We are looking for veterans to join our elite team. At The University of Kansas Health System, we value employees with strong leadership, teamwork, critical thinking and dedication – some of the qualities you demonstrated in your military service. We have multiple opportunities in our clinical, nonclinical, support and ancillary services settings.
Career transition
Planning for the next stage following a military career can be difficult. To help with the transition to a civilian career, we actively recruit veterans from area bases and installations, including Fort Leavenworth, Whiteman Air Force Base, Fort Riley and the National Guard.
Your service gave you valuable skills and experience. Put them to work at the region's best health system for the benefit of patients, families and communities.
Related links:
I have found that veterans have a strong work ethic and an ability to adapt quickly to change. They manage stress effectively, care for their teammates, are highly professional and have an excellent perspective on what genuinely matters to them. – Renee Walters

Nurse manager, cardiovascular labs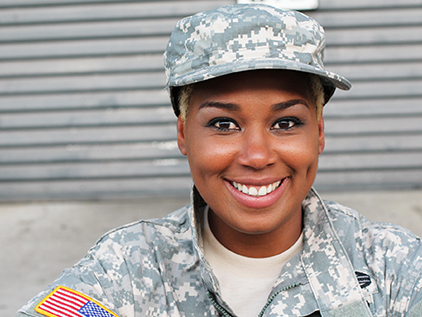 If you are a veteran, talk with one of our recruiters about positions that can put your skills and experience to work at our hospital. Call the recruiting office at 913-588-5627.
Why choose to work for us 
At The University of Kansas Health System, we understand the value that veterans can bring to the civilian workforce. Each year we work with the Kansas Air National Guard's 190th Medical Group for 2 weeks during summer training. This provides a hands-on experience in a hospital environment for the group to use in the field.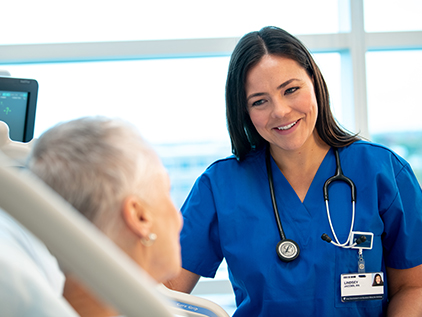 Ready to join us?
Take the first step toward your career at The University of Kansas Health System.
Search jobs now
We are an equal employment opportunity employer without regard to a person's race, color, religion, sex (including pregnancy, gender identity and sexual orientation), national origin, ancestry, age (40 or older), disability, veteran status or genetic information.
Related links