Skip Navigation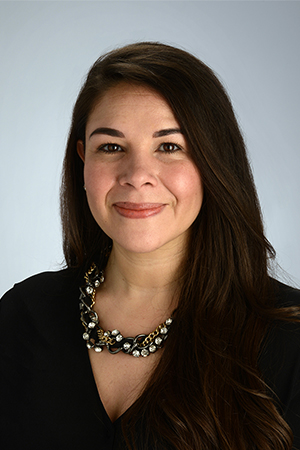 Lentz, Taryn PhD
Psychology
Lentz, Taryn PhD
Psychology
Languages: English
About Me

My professional mission is to promote psychological healing and foster a safe space for people to address their needs. In the first meeting with a patient, their journey toward fulfillment begins with envisioning their best hopes for therapy to provide a roadmap of the steps that need to be taken to realize their desired future. I collaborate with patients to construct highly individualized and uniquely effective solutions for their problems by amplifying their inherent strengths and positive resources. Using a direct, yet empathetic style, I approach each person with authenticity, curiosity and compassion.
In service to women's health patients who are receiving obstetrics and gynecology services, I offer individual and couples/family therapy as well as sex therapy. I also facilitate clinical hypnosis for pain and write hormone replacement therapy and gender-confirming surgery referral letters in accordance with WPATH standards of care. I am deeply committed to helping patients heal and thrive as they cope with sexual concerns and reproductive challenges, such as infertility, high-risk pregnancy, postpartum depression/anxiety, pregnancy/infant loss and menopause. I am also passionate about providing mental health services to transgender patients and offer a safe, therapeutic environment where they feel affirmed, respected and appreciated for their courage and resolve.
Conditions & Care
Specialty

Clinical Psychology
Psychology

Clinical Focus
Conditions

Anxiety Disorders
Chronic Pain Disorders
Death and Loss
Dissociative Identity Disorders
Domestic Violence
Eating Disorders
Gender Identity and Expression
Grief
Mood Disorders
Personality Differences
Pregnancy Loss
Premenstrual Syndrome
Relationship Concerns
Sexual Abuse
Sexual Dysfunction
Sexual Orientation
Women's Health Problems
Insurance Accepted
If you are enrolled in a managed care plan (HMO, PPO or POS), your treatment at The University of Kansas Health System in Kansas City may be covered by insurance. To verify if you're eligible for treatment at our health system, reference the following information:
Credentials
Education & Training
Internship

Florida International University

Professional School

University of Missouri-Kansas City
Locations
1. Corporate Medical Plaza

10777 Nall Ave.
Suite 200
Overland Park, KS 66211

OFFICE HOURS

Mon

8:00 a.m. - 4:30 p.m.

Tues

8:00 a.m. - 4:30 p.m.

Wed

8:00 a.m. - 4:30 p.m.

Thur

8:00 a.m. - 4:30 p.m.

Fri

8:00 a.m. - 4:30 p.m.

Sat

Closed -

Sun

Closed -

2000 Olathe Blvd.
Kansas City, KS 66160
MyChart
This physician uses MyChart – an online health management tool that connects you with your doctor's office. With MyChart, you get direct, online access to portions of your electronic medical record. You can also schedule an E-visit, ask your doctor a question, refill prescriptions, pay your bill and more. Sign up for MyChart now to get started.