Skip Navigation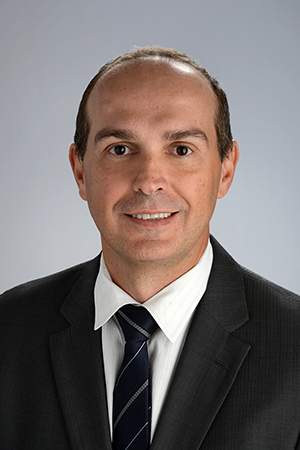 Molina, Wilson MD
Urology
Molina, Wilson MD
Urology
Languages: Portuguese , Spanish , English
About Me

Wilson Molina, MD, is a urologist dedicated to kidney stone disease. Dr. Molina was born and raised in Sao Paulo, Brazil, where he completed his medical school and general surgery and urology residency at the Federal University of Sao Paulo. Just after completing his residency, Dr. Molina moved to Cleveland, Ohio, and began a fellowship in urology minimally invasive surgery at Cleveland Clinic. He went back to Brazil for a few years, where he worked as a full-time urologist in an academic program in Sao Paulo, as well as at a kidney transplant service in the most prestigious hospital in the country. During this time, he realized his passion for treating patients with kidney stones. In 2008, Dr. Molina moved back to the United States, this time in Denver, Colorado, where he completed his second fellowship in urology at the University of Colorado and Denver Health Medical Center. After his fellowship, he was hired as a faculty member at the University of Colorado and was an attending urologist at Denver Health Medical Center. He became the chief of the endourology-stone program and was responsible for the treatment of complex kidney stones cases. In September 2018, Dr. Molina moved to the Kansas City area, when he joined our department with the academic ranking of professor.

Academically, Dr. Molina has been very productive in his career. He has published more than 50 peer-reviewed papers, and he is an active member of the South Central Section of the American Urological Association (AUA), the AUA and the Endourological Society. He also has a passion for educating medical students, residents and fellows and was awarded the Faculty Teaching Award in 2011, while at the University of Colorado.

Dr. Molina is dedicated to the treatment of kidney and ureteral stones. He performs all of the most advanced minimally invasive endoscopic procedures for stones, including ureteroscopy, external shock wave lithotripsy and percutaneous nephrolithotomy. He also performs endoscopic procedures for uretero-pelvic junction obstruction, upper tract urothelial tumors and ureteral strictures.

His research is concentrated in stone disease, including development of new tools to treat stones more efficiently and less invasively with a faster recovery period for patients.

In his spare time, Dr. Molina likes sports activities such as running, golfing and soccer.


Insurance Accepted
If you are enrolled in a managed care plan (HMO, PPO or POS), your treatment at The University of Kansas Health System in Kansas City may be covered by insurance. To verify if you're eligible for treatment at our health system, reference the following information:
Credentials
Education & Training
Professional School

Cleveland Clinic Foundation

Medical School

Federal University of Sao Paulo

Residency

Federal University of Sao Paulo

Fellowship

University of Colorado
Locations
1. Medical Pavilion

2000 Olathe Blvd., Level 2A
Kansas City,, KS 66160

OFFICE HOURS

Mon

8:00 a.m. - 4:30 p.m.

Tues

8:00 a.m. - 4:30 p.m.

Wed

8:00 a.m. - 4:30 p.m.

Thur

8:00 a.m. - 4:30 p.m.

Fri

8:00 a.m. - 4:30 p.m.

Sat

Closed -

Sun

Closed -
MyChart
This physician uses MyChart – an online health management tool that connects you with your doctor's office. With MyChart, you get direct, online access to portions of your electronic medical record. You can also schedule an E-visit, ask your doctor a question, refill prescriptions, pay your bill and more. Sign up for MyChart now to get started.