Skip Navigation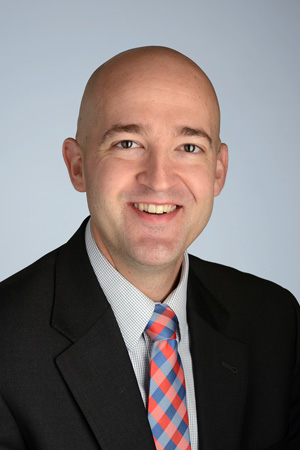 Parker, William MD
Urology
Parker, William MD
Urology
Languages: English
About Me

William P. Parker, MD, is a practicing urologist at The University of Kanas Health System and an assistant professor at the University of Kansas Medical Center. He was born in Georgia and received his undergraduate degree at the University of Georgia before attending the Medical College of Georgia. He completed his urology residency at the University of Kansas Medical Center. Prior to joining our faculty, he completed a Society for Urologic Oncology (SUO) fellowship at the Mayo Clinic in Rochester, Minnesota.

Dr. Parker has written several peer-reviewed articles in the field of urology and serves as a reviewer for multiple publications, including European Urology, the Journal of Urology, and Urologic Oncology. He additionally serves as a reviewer for Practical Reviews in Urology, focusing on recent urologic literature pertaining to minimally invasive procedures. As a faculty member, Dr. Parker participates in the education of residents in the clinical management and surgical procedures associated with urologic oncology.

Dr. Parker specializes in the treatment of all urologic malignancies, including bladder, kidney, testis, penile and prostate cancers. However, he has a special interest in prostate cancer, including the minimally invasive management of prostate cancer, the management of advanced, recurrent and metastatic prostate cancers using a multidisciplinary approach and the care of the prostate cancer survivor.
Insurance Accepted
If you are enrolled in a managed care plan (HMO, PPO or POS), your treatment at The University of Kansas Health System in Kansas City may be covered by insurance. To verify if you're eligible for treatment at our health system, reference the following information:
Credentials
Education & Training
Fellowship

Mayo Clinic-Rochester

Medical School

Medical College of Georgia

Internship

University of Kansas Medical Center

Residency

University of Kansas Medical Center
Locations
1. Medical Pavilion

2000 Olathe Blvd., Level 2A
Kansas City,, KS 66160

OFFICE HOURS

Mon

8:00 a.m. - 4:30 p.m.

Tues

8:00 a.m. - 4:30 p.m.

Wed

8:00 a.m. - 4:30 p.m.

Thur

8:00 a.m. - 4:30 p.m.

Fri

8:00 a.m. - 4:30 p.m.

Sat

Closed -

Sun

Closed -

2. Westwood Medical Pavilion and the Richard and Annette Bloch Cancer Care Pavilion

2650 Shawnee Mission Pkwy.
Westwood, KS 66205

3. The University of Kansas Hospital

10710 Nall Ave.
Level 1-Specialty Care
Overland Park, KS 66211
MyChart
This physician uses MyChart – an online health management tool that connects you with your doctor's office. With MyChart, you get direct, online access to portions of your electronic medical record. You can also schedule an E-visit, ask your doctor a question, refill prescriptions, pay your bill and more. Sign up for MyChart now to get started.