Skip Navigation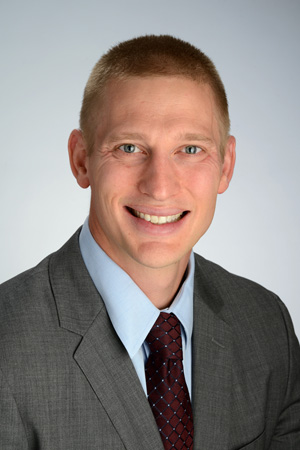 Vopat, Bryan MD
Orthopedics
Vopat, Bryan MD
Orthopedics
Languages: English
About Me
After injuring my ACL in high school, I learned how sports medicine doctors help patients get back to their active lives. I was inspired to help patients fulfill their potential when returning from an injury.
My clinical focus includes sports medicine and pediatric sports medicine, knee injuries, shoulder injuries, foot and ankle injuries, and arthroscopic surgery.
I decided to specialize further in foot and ankle injuries after noticing that many doctors focus on the knee but don't go lower. Athletes are on their feet constantly, and it's important that medical professionals understand how the entire lower body works together. I try to view the knee, ankle and foot as one unit.
I love helping active people get back to their desired activity levels. That can be anyone from a professional athlete to a weekend warrior to a high school athlete. I work to help them achieve their personal goals and get back to their way of life
To view publications.
Insurance Accepted
If you are enrolled in a managed care plan (HMO, PPO or POS), your treatment at The University of Kansas Health System in Kansas City may be covered by insurance. To verify if you're eligible for treatment at our health system, reference the following information:
Credentials
Certifications
Board Certification

Surgery-Orthopedic
Education & Training
Fellowship

Massachusetts General Hospital

Fellowship

Rhode Island Hospital

Internship

Rhode Island Hospital

Residency

Rhode Island Hospital

Medical School

University of Kansas
Locations
2000 Olathe Blvd.
Kansas City, KS 66160

2. Indian Creek Campus Medical Office Building

Sports Medicine and Performance Center
10730 Nall Ave., Suite 200
Overland Park, KS 66211

OFFICE HOURS

Mon

8:00 a.m. - 4:30 p.m.

Tues

8:00 a.m. - 4:30 p.m.

Wed

8:00 a.m. - 4:30 p.m.

Thur

8:00 a.m. - 4:30 p.m.

Fri

8:00 a.m. - 4:30 p.m.

Sat

Closed -

Sun

Closed -
MyChart
This physician uses MyChart – an online health management tool that connects you with your doctor's office. With MyChart, you get direct, online access to portions of your electronic medical record. You can also schedule an E-visit, ask your doctor a question, refill prescriptions, pay your bill and more. Sign up for MyChart now to get started.