Skip Navigation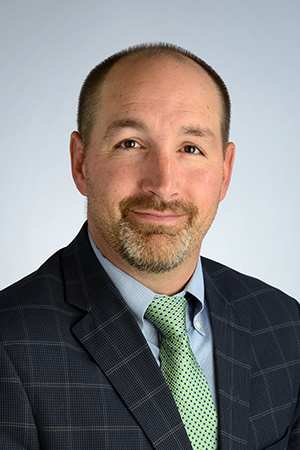 Wiley, Mark MD
Cardiology
Wiley, Mark MD
Cardiology
Languages: English
About Me
Mark A. Wiley, MD, is an interventional cardiologist at The University of Kansas Hospital and an associate professor at the University of Kansas Medical Center. His clinical focus is interventional cardiology, structural heart disease, including TAVR (transcatheter aortic valve replacement) and MitraClip for mitral insufficiency, hypertrophic cardiomyopathy and alcohol septal ablation, as well as peripheral artery disease and peripheral vascular.

Education and Awards

Dr. Wiley completed his undergraduate work in biology/molecular genetics at the University of Kansas, Lawrence. He received honors in medical pathology. His medical degree is from the University of Kansas School of Medicine, where he graduated with honors and was elected to the Alpha Omega Alpha Medical Honor Society.

He was named Outstanding Intern during his internship at the University of Kansas Medical Center. He completed a residency at the medical center, where he was honored with the Outstanding Resident Teaching Award and the Marc Beck Award in recognition of having the highest standards of caring and compassion.

Dr. Wiley was selected for both a cardiovascular medicine fellowship and an interventional cardiology fellowship at the medical center, which he served concurrently. He was appointed chief cardiology fellow and received the Medical Student Education Recognition Award. Dr. Wiley received the National Institutes of Health's National Heart Lung and Blood Institute Ruth L. Kirschstein National Research Service Award. This program offers health scientists the opportunity to receive research training in areas of national need.

Certifications and Professional Accomplishments

Dr. Wiley is certified by the American Board of Internal Medicine and holds subcertifications in cardiovascular disease and interventional cardiology. He has met the Society of Cardiovascular Computed Tomography requirements for certification (level II) and has his RVPI certification for vascular ultrasound interpretation.

Committed to interventional cardiology throughout the Midwest, Dr. Wiley also is on the consulting staff at three regional hospitals: Newman Regional Health in Emporia, Kan.; Atchison Hospital in Atchison, Kan.; and Cass Regional Medical Center in Harrisonville, Missouri. He is on the courtesy staff at Saint John Hospital in Leavenworth, Kan.

Dr. Wiley has been elected as a fellow to the Society for Cardiovascular Angiography and Interventions, as well as the American College of Cardiology. A member of the American Federation of Medical Research, he has served the Midwestern Council as a councilor.

Leadership and Research

Dr. Wiley has published articles in numerous professional scientific journals, including Journal of Investigative Medicine, Catheterizations and Cardiovascular Interventions and the Journal of Nuclear Cardiology.

He is the principal investigator on several active medical research projects involving coronary stent systems. He also has been a co-investigator or research assistant on many other medical research projects.

A frequent lecturer to medical students and residents in his role as an assistant professor, Dr. Wiley has taken his passion for medical education one step further as a mentor to many medical students.

Dr. Wiley has made presentations at numerous medical organization meetings, including the Midwestern Section of the American Federation for Medical Research Annual Meeting, the American Heart Association's Quality of Care and Outcomes Research in Cardiovascular Disease and Stroke Conference and the Heart Rhythm Society Annual Meeting. He has been an invited oral presenter at the Annual Transcatheter Cardiovascular Therapeutics Symposium.


Insurance Accepted
If you are enrolled in a managed care plan (HMO, PPO or POS), your treatment at The University of Kansas Health System in Kansas City may be covered by insurance. To verify if you're eligible for treatment at our health system, reference the following information:
Credentials
Certifications
Board Certification

Internal Medicine

Subcertification

Cardiovascular Diseases

Interventional Cardiology
Education & Training
Fellowship

University of Kansas Medical Center

Medical School

University of Kansas Medical Center

Residency

University of Kansas Medical Center
Locations
4000 Cambridge St.
Kansas City, KS 66160

2. Corporate Medical Plaza

Cardiology
10787 Nall Ave., Suite 300
Overland Park, KS 66211

OFFICE HOURS

Mon

8:00 a.m. - 5:00 p.m.

Tues

8:00 a.m. - 5:00 p.m.

Wed

8:00 a.m. - 5:00 p.m.

Thur

8:00 a.m. - 5:00 p.m.

Fri

8:00 a.m. - 5:00 p.m.

Sat

Closed -

Sun

Closed -

3. Cardiology

1530 N. Church Road
Liberty, MO 64068

OFFICE HOURS

Mon

8:00 a.m. - 5:00 p.m.

Tues

8:00 a.m. - 5:00 p.m.

Wed

8:00 a.m. - 5:00 p.m.

Thur

8:00 a.m. - 5:00 p.m.

Fri

8:00 a.m. - 5:00 p.m.

Sat

Closed -

Sun

Closed -
MyChart
This physician uses MyChart – an online health management tool that connects you with your doctor's office. With MyChart, you get direct, online access to portions of your electronic medical record. You can also schedule an E-visit, ask your doctor a question, refill prescriptions, pay your bill and more. Sign up for MyChart now to get started.