Skip Navigation
COVID-19 Vaccine Distribution
COVID-19 Vaccine Distribution
At this time, the health system is not receiving vaccine doses directly from the state of Kansas. The state is currently allocating vaccine doses to county health departments. We have offered to help county health departments vaccinate our patients and others who live in their counties. When and if counties choose to send us their vaccine supplies, we will be happy to administer on their behalf. When they do, they likely require us to administer those doses to patients who reside in their counties.

As vaccine demand still far exceeds supply, we invite randomized groups of those eligible to schedule appointments in MyChart and by phone as we receive doses. We extend invitations based on the number of vaccine doses we have to give and potentially based on the county that provided the doses to us.
If you have been invited to schedule, please act quickly to do so. If you are unable to schedule an appointment, visit MyChart often to check for added appointment dates and times. Once invited, the option to schedule your vaccine will remain available to you.
If you are eligible but have not yet been invited to schedule, we thank you for your patience. We are working to vaccinate as many people as possible as quickly as possible as we receive additional doses to offer.
We follow the Kansas Department of Health and Environment's phased distribution plan. The state of Kansas is currently in distribution phase 2. Check the phased plan at kansasvaccine.gov.
We provide vaccinations by appointment only. Here's how to plan yours.
Scheduling your vaccination
Once you've been invited to schedule your vaccine appointment in MyChart, log into your account.
On the desktop version, go to Visits and choose Schedule an Appointment. On the mobile app, tap Appointments. If you are eligible to receive the vaccine in the current phase and have been invited to schedule, you will see a vaccine visit option. Follow the prompts to schedule.
As you proceed with the scheduling process, you will encounter a free-text field labeled "What is the most important thing you want addressed during this visit?" Enter "vaccine" to continue. You must enter text in this field before you can click SCHEDULE to complete the scheduling process and confirm your appointment.
You'll also use MyChart to schedule your second dose. The vaccines available today are given in 2 doses several weeks apart. It is very important that you receive both to develop full protection against COVID-19. The option to schedule your second dose will become available to you as soon as you've received your first. If you have MyChart on your smartphone, you can even schedule your second appointment during the 15-minute observation period after your first shot.
Depending on availability, you may receive either the Pfizer or Moderna vaccine. You can learn more about them here:
We can all understand that the demand for COVID-19 vaccinations is high. Please be patient as you await our communications and as you access MyChart. We are proactively managing the number of simultaneous users to ensure each experiences strong performance when scheduling important care.
We also are working to support our patients and community members unable to use MyChart. We will provide communications soon on how we will offer vaccine scheduling assistance.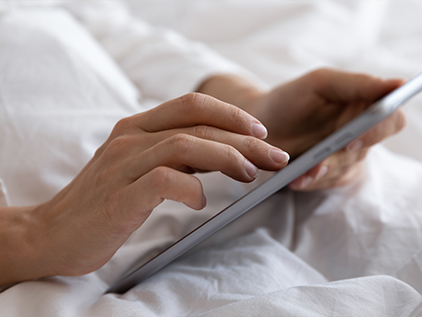 Complete the COVID-19 vaccination form
Thank you for completing and submitting the following form to begin this process. You must complete the entire form to continue. Rest assured, the information you provide is entirely secure and will be used solely to help communicate with you about vaccine distribution.
Please note, it is necessary to enter your legal gender in the form for legal purposes. Once in MyChart, you will find expanded gender identity options.
Begin the form
Related links