Skip Navigation
Start Your Career at the Region's Premier Health System
The University of Kansas Health System is a world-class health system serving communities across the region. Its hospitals and clinics in the Kansas City area are part of an academic medical center and destination for complex care and diagnosis. The health system also has hospitals and clinics across Kansas – in Great Bend and Topeka. Teams at every location focus on the healthcare needs of their community while working with teams in other locations to ensure people receive the level of care they need.
We are driven by our commitment to service, to continuous improvement and to the highest degree of excellence. Every member of our team shares an unwavering commitment to put patients first. We offer a wide array of career opportunities, along with competitive pay and outstanding benefits.
Collaboration between physicians, nurses, researchers, educators and other professionals who share their expertise leads to exciting discoveries and life-changing treatments for patients with even the most complex conditions. It leads to more options and more hope.
We invite you to join us as we continue to advance the power of academic medicine across Kansas and throughout the region.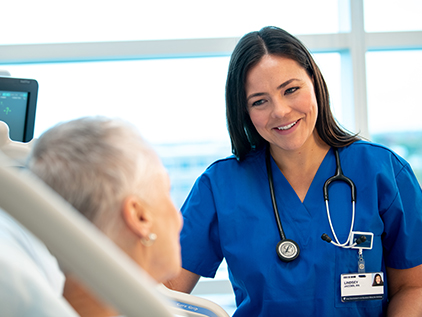 Ready to join us?
Take the first step toward your career at The University of Kansas Health System.
Search jobs now
COVID-19 and flu vaccines are required for all health system employees. Learn more.
Graduate nurse open house
Nursing graduates and those graduating this fall/winter are invited to learn about our residency program and visit with hiring managers.
Join us Monday, August 1, from 2-5 p.m.
RSVP now
Learn about careers at the health system
National reputation for excellence
With each step we take to become the nation's best, we establish ourselves as a healthcare destination. People from throughout the region and across the country turn to us to receive exceptional, specialized care for complex conditions. All of this is possible because of the dedication and commitment of the people who work here and our steadfast focus on caring for the patient.

Still the best
Our hospital continues to rank as the best in Kansas City and in Kansas according to U.S. News & World Report.

Magnet-recognized
The University of Kansas Hospital has been designated a Magnet® facility by the American Nurses Credentialing Center since 2006.

Respect for all people
Named a leader in LGBTQ+ Healthcare Equality by the Human Rights Campaign.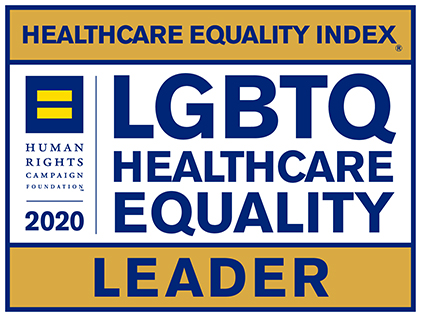 Our culture of equity in healthcare
For the last 3 years, we've been recognized for the equitable and inclusive care we provide for LGBTQ patients and their families by the
Healthcare Equality Index (HEI)
.
Learn more