Skip Navigation
Whether you're a high school graduate or an experienced clinician, you can begin or continue a rewarding career with us.
We're looking for people who likes to help others. Dietary, transportation and environmental services professionals are vital to The University of Kansas health System. We hire the most highly skilled nurses and medical professionals and the most reliable and compassionate cooks and transporters. Our staff includes IT and finance professionals, lab techs, managers and clerical positions.
One thing we all have in common is a passionate commitment to providing the best patient care. We know that everything we do impacts our patients, and we take that responsibility very seriously.
We are looking for employees who are accountable and compassionate. Who take ownership of their work at the same time they work well on a team. Who are committed to quality and want to work in an organization that enhances the health and wellness not only of patients, but also of the communities we serve.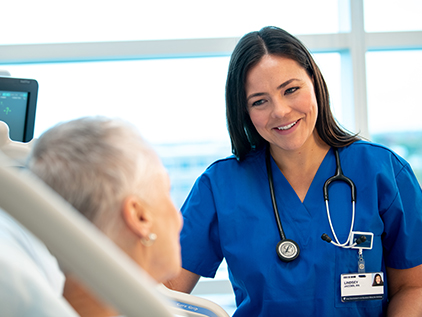 Ready to join us?
Take the first step toward your career at The University of Kansas Health System.
Search jobs now
Learn more about some of our career fields
We are an equal employment opportunity employer without regard to a person's race, color, religion, sex (including pregnancy, gender identity and sexual orientation), national origin, ancestry, age (40 or older), disability, veteran status or genetic information.
Related links