Skip Navigation
HF10 Spinal Cord Stimulation
HF10 Spinal Cord Stimulation
The University of Kansas Health System offers HF10 spinal cord stimulation as a treatment for people with chronic pain. Chronic pain is pain that lasts for 6 months or longer. It is most commonly found in the back or legs. More than 100 million Americans suffer from some type of chronic pain. It is the primary cause of adult disabilities in the United States.
Causes of chronic pain include:
Accidents
Degenerative diseases
Injuries
Prior surgeries
Who may benefit from HF10 therapy
HF10 spinal cord stimulation may be an option for people who are not able to manage their pain after trying other treatments, such as over-the-counter medications, prescription medications, injections or invasive spinal surgery. Studies have shown that 4 out of 5 people experience meaningful long-term pain relief. It may also be an appropriate choice for those who wish to avoid the use of addictive opioid medications for chronic pain.
How HF10 works
HF10, or high-frequency spinal cord stimulation, is provided through a small medical device implanted during a minimally invasive procedure. The device sends mild electrical pulses to the spinal cord, reducing pain by altering abnormal pain signals traveling to the brain.
The device is effective because it uses very mild, imperceptible pulses at a high frequency to quiet the nerves. This provides better relief for back and leg pain than traditional spinal cord stimulation. It is also FDA-approved for use while driving. Patients may be able to try HF10 for a 1 week session to see if the treatment is right for them.
Why choose us
Nationally ranked. Every year since 2007, The University of Kansas Hospital has been recognized among the nation's best hospitals as ranked by U.S. News & World Report.
Interdisciplinary care. You will benefit from a comprehensive team of doctors from different specialties all working together for you.
A comprehensive approach. We work with you from the moment you walk through our doors, throughout your diagnosis and treatment and beyond.
Innovative treatments. Because The University of Kansas Health System is part of an academic medical center, we offer innovative treatments and clinical trials – often long before other hospitals can.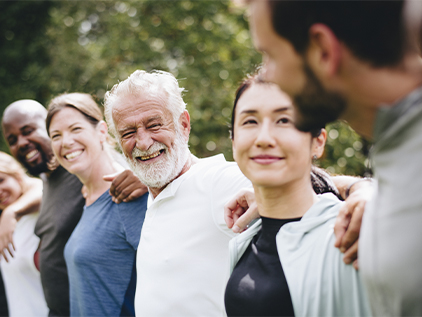 Turning Point
Turning Point offers free classes, programs and tools designed to empower and educate people affected by chronic or serious illness.
Learn more about our services