Skip Navigation
MyChart offers secure, online access to portions of your electronic medical record (EMR). It allows you to schedule an appointment, request a prescription refill or ask your provider a question. You may also conveniently view your medications, immunizations, allergies, health information and lab results. You can join a waitlist to receive notification of earlier appointments and can prepare for visits in advance by completing health questionnaires online. You can pay bills, authorize a copay and get cost estimates for care you may be planning to receive.
MyChart is also part of the process to have a telehealth visit. You'll need it to take advantage of options to receive care from the comfort of your home.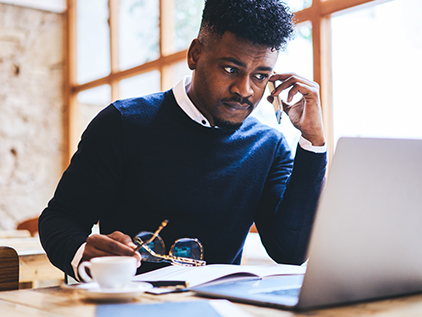 Common MyChart questions
You can do a lot in MyChart – schedule appointments, get test results, refill prescriptions and more. Read our frequently asked questions for help and to get the most out of MyChart.
Read the FAQ
MyChart overview
Narrator: Do you have questions about that new medication your doctor prescribed? Wondering how your blood test results turned out? No need to start the phone-tag game with your doctor's office. Just sign in to MyChart.
Narrator: With MyChart, you can ask your care team a question online, see your test results and request a prescription refill. You can get details about upcoming appointments, see what screenings and vaccinations are due, complete questionnaires and update your records before your visits.
Arlene Rodriguez, MyChart user: I like using MyChart to refill my prescriptions because I can go online, log in, I click the script that I need refilled and then my nurse or provider responds that it's ready to be picked up.
Arlene Rodriguez, MyChart user: MyChart is an excellent application. You can ask for refill requests through your phone, you can email your doctor, you can fill out pre-forms so check-in's faster. I can get all my future appointment dates and all my past appointment dates. And you can actually now pay your bill through MyChart, which I love.
Narrator: Signing up is easy. Get started right now by downloading the MyChart app or visiting mychart.kansashealthsystem.com and selecting Sign Up Now.
Narrator: Have questions? Just send an email at mychart@kumc.edu or give us a call at 913-588-4040.
Narrator: You also can sign up during your next office visit. Simply ask a staff member to help you. It only takes a few minutes.
Narrator: Are you always on the go? Then you might want to consider downloading the MyChart app on your smartphone. It's a great way to access your medication list and past history when you're visiting a new healthcare provider or pharmacy. You can even check MyChart from your Apple Watch!
Pam Cusimano, MyChart user: I love the fact that I no longer have to wait for my doctor's office to call me back with my test results. I can now get them on MyChart.
Pam Cusimano, MyChart user: MyChart also helps me manage my family's health care. I can log on to their MyChart accounts, see upcoming appointments, lab results, billing statements, and it helps me manage their schedule.
Narrator: Put yourself in the healthcare driver's seat. Sign up for MyChart today. And visit your chart at mychart.kansashealthsystem.com
Get started with MyChart
If you're a patient at the health system, you can sign yourself up for MyChart online. It's easy.
Click the Sign Up Now button.
Provide some brief identification information.
Start using MyChart.
If signing up online isn't right for you, ask your care team to help sign you up at your next appointment.
Choose your health system location
If you use one of our locations in the Kansas City area, sign in to MyChart.
If you use one of our locations outside of the Kansas City metropolitan area, select your location to sign in to your patient portal:
Download the MyChart app
Once you've signed up for MyChart, download the MyChart mobile app for easy access on the go. Simply visit Google Play™ for Android or the App Store for iOS and search for MyChart.
Self-schedule a variety of primary and specialty care in MyChart. Learn more.
How to request proxy access
If you're the parent or guardian of a minor, or you're the caregiver for a loved one, you can request proxy access to their MyChart account.
Parents and legal guardians may request proxy access to their children's MyChart account.

Any adult age 18 or older may give proxy access to another adult.

For more information, read Sharing MyChart.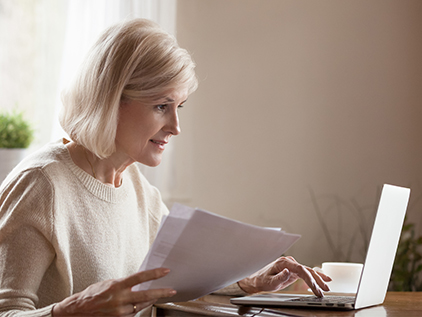 Pay your bill on MyChart
MyChart allows you to quickly and securely pay your medical bill online.
Learn more
Explore more information about MyChart
Related links