Skip Navigation
Advancing Medicine Through Clinical Trials
Your opportunity to participate
As a patient, you may be eligible to participate in clinical research. Your doctor can help determine whether a clinical trial is right for you.
Medical research discovers ways to help people live longer, improve their quality of life and manage or cure disease. Improvements to care are possible because of the people who volunteer to participate in clinical research.
Research studies called clinical trials test how new medications or treatments work. Patients who participate have access to these new drugs and treatments. Clinical trials can also help physicians learn how to improve care for future patients.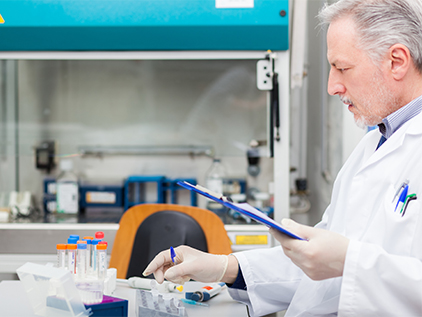 National Library of Medicine
View all of the clinical trials now open at The University of Kansas Health System.
See all trials