Skip Navigation
We're committed to meeting each family's unique health needs during a child's life.
We provide many specialized services to children, parents and other healthcare providers. Our medical staff includes board-certified pediatric specialists experienced in providing care for common conditions, serious illnesses and chronic diseases.
As kids grow, we keep pace with their needs providing comprehensive pediatric care. Kids can continue their specialized care with us through adulthood in the same familiar setting. It's a way to continue receiving advanced care in the same place – and from the same people – you and your child already know.
Several pediatric services listed here – endocrinology, gastroenterology, nephrology, neurology and rheumatology – are delivered by Children's Mercy providers. Learn more about this transition.
Frequently Asked Questions About COVID-19
Yes, especially if your child has a well-child visit that includes scheduled vaccinations. Vaccinations are included in appointments at 2, 4, 6, 12, 15 and 18 months and at 4, 11 and 16 years. While battling the COVID-19 respiratory illness, it is crucial that we keep your child appropriately vaccinated to avoid increasing their risk to many other vaccine-preventable diseases. Other well-child visits will be rescheduled to a time that we believe is safe for your child to be seen in clinic.

The symptoms of COVID-19 in children are like the symptoms for many other viral diseases. Fever, cough, fussiness, vomiting and diarrhea are common. Our advice is similar to what to do for other viral upper respiratory illnesses.

Keep your child well-hydrated with lots of fluids.
If they are uncomfortable with their fever, provide weight-appropriate doses of either acetaminophen (Tylenol) or ibuprofen (Motrin, Advil).
Especially for younger children, keep their nose suctioned to make breathing easier.
Check their chest to make sure they are not breathing too fast or too hard (retractions).
Remember, there is no specific treatment for COVID-19 at this time, and we are not testing patients in the clinic. Testing is being reserved for patients ill enough to be admitted to the hospital.
Our triage nurses are available to review your child's symptoms and your concerns and determine if they need to be seen in our office. Call 913-588-6300, option 2.

If your child is not feeling well, avoid bringing them to our office or the hospital, unless they cannot keep any fluids down or are having persistent labored breathing. Our triage nurses are available to review your child's symptoms and your concerns and determine if they need to be seen. Call 913-588-6300, option 2.
If you would like to know your options for scheduling an appointment at our Prairie Village location, or if you would like to investigate the possibility of a telehealth visit, call 913-588-6300, option 1.

Ideally, children and adults should stay at home. If this is not possible due to the parents' need to work, small daycare settings with fewer than 10 children – the same kids every day – are appropriate. There should be daily checks on known exposures to coronavirus as well as temperature checks at the door. Check with your daycare on what their plan is to keep children safe from the spread of the virus.

Yes. We are committed to staying open during this time. While many visits will be rescheduled or moved to telehealth, we will be available for important well and sick visits. We are exploring options for telehealth so some visits can be completed from your personal device at home. Watch for MyChart messages that explain this, or contact our office to speak with someone to schedule an appointment. If you are not currently using MyChart, sign up.

Yes, your child should come in for a physical no matter where school will be, whether it's at home or in a classroom. Screenings, guidance, checkups and vaccinations are important, and we encourage you to come in to our office. Sports physicals will also be required for athletes after May 1, according to the coaches associations.

Teams around the world are working on a vaccine. We hope for encouraging news on this soon. It will likely be at least 12-18 months before a vaccine would be widely available.
There are some reports about possible treatments for COVID-19, but they are very early and do not yet have a lot of data. Again, teams around the world are working to determine if these early reports are repeatable and if treatments are safe.
There are many claims being made on various internet sites about treatments for COVID-19. Some examples include sipping warm water every 15 minutes, aiming your hair dryer up your nose, taking various supplements and many other things. So far, there is no evidence that any of these things make a difference. However, a few simple guides to general health could make a difference: eat healthy, stay hydrated, exercise, get enough sleep, be aware of your own stress level and actively work to reduce or manage your stress. These are the basis of good health regardless of whether the concern is COVID-19, influenza or any other disease.

Stay home if possible.
Cover your cough.
Stay 6 feet or more from others whenever possible.
Wash your hands frequently for at least 20 seconds each time.
Avoid touching your eyes, nose and mouth.
Wash surfaces that are touched frequently, especially your phone.

Yes. The safety of our patients and staff is always our top priority. We adhere to guidelines designed to optimize safety for all patients, visitors and staff. We always emphasize safety protocols and have implemented additional guidelines from the CDC and other public health authorities.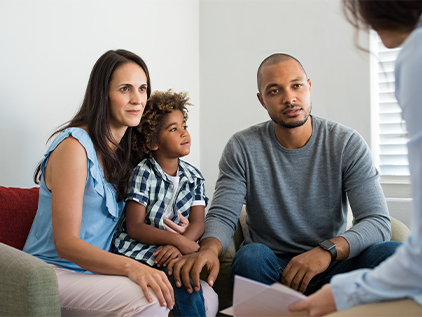 Is COVID-19 affecting your child's behavior?
Our Behavior Checker® provides parents with advice, resources and tools on managing their child's behavior.
Learn more
Pediatric services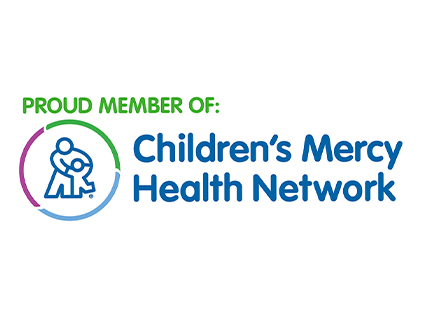 Our partnership with Children's Mercy Health Network
Children's Mercy Health Network is a clinically integrated network of pediatricians who are dedicated to keeping patients healthy. They provide better care and value, which leads to healthier children.
Learn more
Our doctors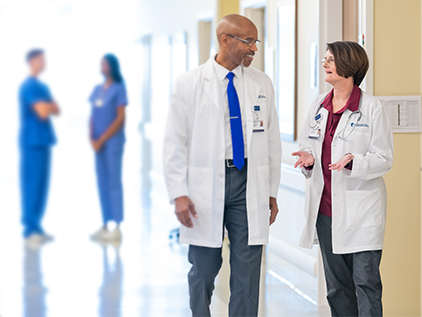 Translation services
Translation services are available. If you require an interpreter, please let our staff know.
Appointments and general information
To schedule any type of appointment, speak to a nurse. For all other inquiries, please call our main office number: 913-588-6300.
Current patients can self-schedule care through MyChart. Don't have a MyChart account? Sign up now to create one.
Your patient-centered medical home
We're proud to hold National Committee for Quality Assurance recognition as a patient-centered medical home. We focus on long-term patient-provider relationships to promote care coordination and wellness.
Learn more