Skip Navigation
At The University of Kansas Health System, our pediatric care team's main goal is keeping kids and families healthy and happy. When you choose our care team, you are choosing partners in the care for your child from birth to adulthood.
This means being there for the delivery of your baby, caring for them in their first hours and providing care from the neonatal period through infancy. It means establishing primary care for your newborn as they grow, as seasons change, when school begins and life puts new challenges in front of them as they transition into adulthood. And it means providing specialty care when needed and the expertise that only an academic medical center can deliver – healthcare based on proven practices.
In our patient-centered medical home, your child and family are matched with a team of healthcare professionals, led by your pediatrician, who work together for you. This gives you a comprehensive spectrum of care and helps us build strong relationships with patients and their families.
About pediatric care
Our general pediatricians are primary care physicians who incorporate the latest medical breakthroughs to treat children with all types of simple and complex conditions, illnesses and behavioral and developmental conditions. Our board-certified pediatricians, advanced practitioners and entire support team provide a complete range of services from general checkups to streamlined care for serious issues.
Pediatric care programs and services
We provide a complete range of primary care services for children from birth to age 21. Our medical staff includes board-certified pediatricians experienced in providing care for common conditions, serious illnesses and chronic diseases. We partner with Children's Mercy Hospital in Kansas City for several pediatric services to accommodate children with special needs.
We offer services directly accessible within our primary care pediatrics team. Visit us for:
1-on-1 virtual meet-and-greets to establish care
Developmental evaluations
Immunizations
Referrals to the region's leading pediatric subspecialists
Routine, well-child exams (birth-21 years)
Same-day sick child appointments for established patients
School and sports physicals
Treatment for common illnesses
Some issues that arise during childhood might need special care and monitoring. The University of Kansas Health System offers programs for families and their children to help with many different needs. These programs include:
Adolescent medicine, which supports the health of teenagers, including sports care, gynecological consultations, mental and behavioral health needs and more
Healthy Hawks, a 12-week, family-based program addressing the weight or other nutrition-related health concerns (like cholesterol) for children ages 2-18
Lactation support from general pediatricians and dedicated lactation practitioners
Neonatal medical home, a central location to manage all of your medically complex child's healthcare needs
Pediatric Pillars Medical Complexity Clinic, which provides advanced care to meet the healthcare needs of medically complex pediatric patients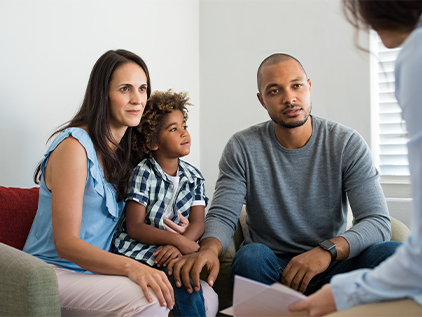 Raise your kids with love and limits
Growing up has its ups and downs, but it doesn't have to be stressful. Use Our Behavior Checker® to get simple, trusted teaching strategies that lower everyone's stress.
Learn more
Why choose us for pediatric care
When you choose The University of Kansas Health System to care for your child, you can trust that we'll provide comprehensive care at every stage of life, and that you'll be getting the best care in Kansas City and the state of Kansas.

From birth through young adulthood, your kids can continue their specialized care with us in the same familiar setting. It's a way to continue receiving advanced care in the same place – and from the same team – you and your child already know.

Our pediatricians are part of The University of Kansas Physicians – the largest multispecialty medical practice in Kansas. Here, you have immediate access to a team of experts, including programs and streamlined specialty referrals to help your little one from birth through adolescence and beyond.

Our pediatric practices are designated as Patient-Centered Medical Homes by the National Committee for Quality Assurance (NCQA). This designation ensures that your child will receive comprehensive, coordinated, high-quality care. What this means for you:

You are a partner in your child's care, involved in every step of their care plan.
You have access to a pediatric provider outside of normal business hours.
Your child receives complete care for the "whole child" – considering all aspects of health and well-being.
Your child receives coordinated care.
Your child receives the most advanced tests and treatments available.
Your child's medical records will be accessible electronically, via MyChart.

We offer weekend, evening and same-day appointments for your convenience. When you have a question about your child's health, a physician is on-call 24/7 to provide you with expert advice when you need it most. MyChart, our patient portal, also provides rapid access to your care team via direct message, as well as the ability to self-schedule your child's visits.

Our team also offers in-person visits, same-day sick visits and telehealth video visits. Scheduling is easy – online, on the phone or by text. If needed, urgent care, emergency care, hospital care and specialty referral and consultation are available within the health system.

We are a bilingual office, with members of our staff and care team who are fluent in Spanish. We also provide interpreter services. Prior to your visit we can ensure care is provided in your preferred language.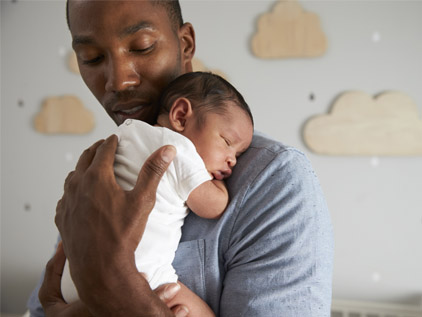 Free virtual newborn class
If you are expecting or recently have had a baby, register for our free virtual newborn class. The class covers common questions about the newborn phase and includes a Q&A with a pediatrician. Sessions are offered each month and registration is required.
Register now
Our pediatric subspecialists
When you establish a medical home with our health system, you benefit from subspecialty collaboration, including:
Care team collaboration
Primary care and specialists in the same building/location
Shared medical record
Streamlined referrals
Unified support services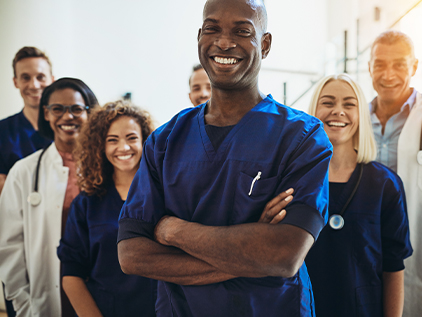 Find a doctor
Doctors at The University of Kansas Health System are care providers and researchers at the forefront of new medical discoveries. From primary care to complex conditions, we offer hundreds of specialists.
Find a doctor
Pediatrics FAQ
Children need regular visits with pediatricians for checkups, well-child visits, vaccines, and to make sure they are reaching developmental milestones. Pediatricians may also provide support for children when they become sick or need additional care. Routine visits also allow parents to work with pediatricians to improve their child's quality of life.

Parents should establish a pediatrician before birth during the prenatal stage. At The University of Kansas Health System, a pediatrician in the nursery will talk with you about when your newborn should be seen in the clinical setting. This is typically 1-3 days after discharge from the nursery.

Ultimately, it's never too late to catch up on pediatric care for a child. It may be a good time to revisit care during life events such as back to school, back to sports or during a switch in insurance plans.

Regular checkups usually include measurements and examinations, and your pediatrician will address any questions you may have about your child. Your pediatrician will also make sure that your child is up to date on all their vaccinations. The health system does require children to be up to date on all required immunizations. Read more about vaccination schedules.

If any follow-up care is needed, your care team will make referrals to subspecialists such as eye doctors, dentists, child psychiatrists and others.

Our health system has several locations that offer urgent care and emergency services, as well as care locations that offer day, evening and weekend appointments. Patients also have access to 24/7 care through our nurse triage phone line by calling 877-738-7286.

Most schools and sports programs will require a sports physical. Prior to the visit, parents or guardians should review their school or sports program's required forms and complete the pre-visit assessment. This will prepare the physician to better understand your family history, risk factors and more. The most common condition excluding a child from sports participation is high blood pressure.

For more details on sports physicals and accessible forms, visit kshsaa.org.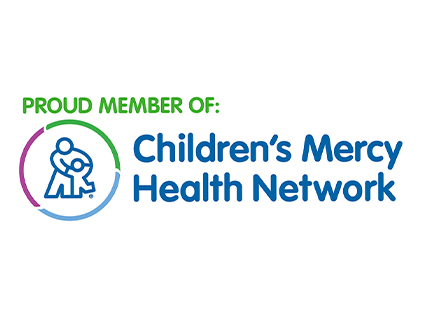 Our partnership with Children's Mercy Health Network
Children's Mercy Health Network is a clinically integrated network of pediatricians who are dedicated to keeping patients healthy. They provide better care and value, which leads to healthier children.
Learn more