Skip Navigation
The University of Kansas Health System offers comprehensive primary care for men, women, children and adolescents. Our comprehensive team includes more than 120 board-certified physicians, advanced practice nurse providers and physician assistants. Primary care services are available at 11 community locations in the greater Kansas City area. Our services include:
Annual and routine screenings
Comprehensive care for ongoing health and wellness and improved quality of life
Immunizations
Mental health screenings
Physicals, including sports physicals, annual physicals and well-woman exams
Prescriptions and labs
Referrals to the region's leading subspecialists
Sick appointments
Subspecialized primary care
Treatments for common illnesses
New patients, we appreciate your trust in us and look forward to providing your care. We'll introduce you to our practice with a visit guide available in the MyChart patient portal. It includes a welcome letter, helpful information for before and after your visit and more.
Why choose us for your primary care
We accept most health insurance plans.
We participate in one of the 25 nationally recognized regions for Primary Care First. Primary Care First is an alternative payment model that prioritizes patients by emphasizing the clinician-patient relationship.
We offer locations within communities throughout the Kansas City metro.
We provide streamlined referrals to subspecialists.
We provide urgent care services and are part of the region's only nationally verified Level I Trauma Center.
We offer the MyChart patient portal to streamline health management and communications with our patients. You can use MyChart to self-schedule appointments, communicate with providers, view results and prepare for visits – including reviewing visit guides, completing questionnaires and paying copays in advance. Learn more and sign up for an account online.
Your patient-centered medical home
We're proud to hold National Committee for Quality Assurance recognition as a patient-centered medical home. We focus on long-term patient-provider relationships to promote care coordination and wellness.
Learn more
Our areas of expertise
Our doctors represent several different aspects of primary care. You can choose a provider who focuses on family medicine, geriatric medicine, internal medicine or pediatric medicine to best meet your and your loved ones' needs.
When choosing a primary care provider, consider your age and healthcare needs as well as the age and needs of others for whom you may be responsible, such as a dependent minor or adult.
Types of primary care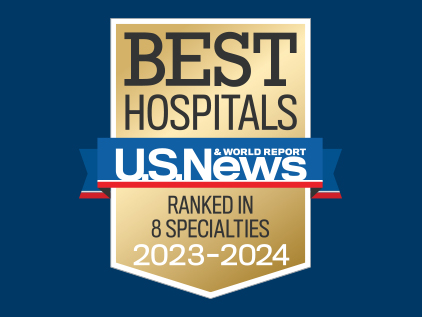 We believe patients come first
We start by putting patients first and it shows. Once again, U.S. News & World Report recognized our hospital as the best in Kansas City and in Kansas. We are the only hospital ever to hold these honors. U.S. News also ranked 8 of our specialties among the nation's best.
Read about this honor
Self-schedule primary care through MyChart. Don't have a MyChart account? Sign up now to create one.