Skip Navigation
When you give to The University of Kansas Health System, every dollar funds the advanced technology, clinical research, new equipment and specialized care that patients need every day.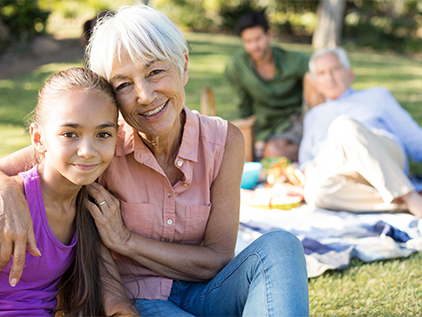 Support The University of Kansas Health System
Make a difference in the lives of thousands of patients in Kansas City, the region and beyond. Your gift will help us provide the best care to patients and families today and for years in the future.
Donate now
Make your gift yours
Give a gift in your name, in honor of a loved one or to celebrate a special milestone. Corporate and planned giving or giving the gift of life through organ donation are options, too. Your donation helps us provide the best care to patients and families today and for years to come.
World-class giving funds world-class success stories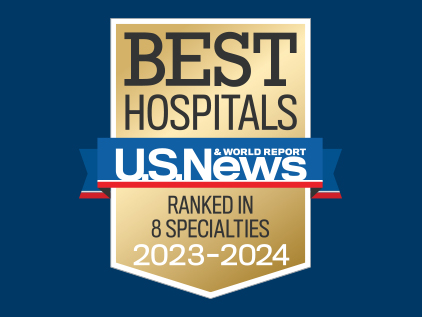 Regional winner, national recognition
For 14 consecutive years, we've ranked among U.S. News & World Report's top hospitals. We earned Magnet designation, nursing's standard of excellence, rank 5th out of Vizient's 99 top academic medical centers, and earned Vizient's 2018 Bernard A. Birnbaum, MD, Quality Leadership Award. None of this is possible without the generosity of our donors.
Learn our about our accomplishments
Questions? Visit our contact page for ways to get in touch with the staff.
Not-for-profit status
Since The University of Kansas Health System became an independent authority in 1998, it has received no state or local tax money (aside from Medicare and Medicaid reimbursements). The health system operates as a not-for-profit and relies on philanthropy to continue to provide world-class care and services.

As a not-for-profit, we strategically reinvest our revenue in our facilities, technology and resources that enable us to continue to provide outstanding care in the heart of the Midwest. Although we receive no state appropriations, the health system funds research, education, faculty salaries and new residents through ongoing support for the University of Kansas Medical Center. This support means more top physicians can be recruited and more research can be conducted to discover lifesaving treatments.