Skip Navigation
Urgent care at The University of Kansas Health System gives you direct access to experts you can trust. By visiting 1 of our 4 urgent care locations throughout the Kansas City area, you have access to board-certified physicians and advanced practitioners. Plus, you'll benefit from the expertise of our imaging specialists and pathology experts, as well as leading clinical practices that only an academic medical center can provide.
Our urgent care locations in the Kansas City area, as well as our urgent care video visits, allow you to see a provider without an appointment to get the care you need. We welcome walk-in visits and offer urgent care services for people ages 6 months and older.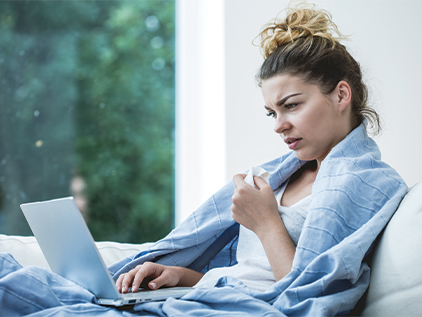 About urgent care
Urgent care provides access to medical help when you need it for conditions that don't warrant a visit to the emergency department. Urgent care also provides services not available in most traditional doctor's offices, including X-rays, some lab work and tests such as electrocardiograms. Our urgent care allows you to walk in without an appointment, in the location that is closest to you.
Why choose us for urgent care
Urgent care needs aren't always limited to scrapes and sprains. Many times, urgent care requires advanced care. The doctors, nurses and clinical staff at The University of Kansas Health System are uniquely equipped to provide the highest level of care. Our urgent care locations provide you with streamlined access to the nation's best doctors when you need care most. Whether you are a current patient or simply seeking same-day service, you'll benefit from the expertise of our nationally recognized specialists.
Same-day care available for orthopedic injuries
We offer walk-in care for acute orthopedic injuries such as fractures, strains and sprains in Overland Park. Walk-in hours are weekdays 8 a.m.-7 p.m. and Saturdays 8 a.m.-2 p.m. See a sports medicine physician on Saturdays between 8-11 a.m. for sports injuries, including concussions.
Learn more

Still the best
Our hospital continues to rank as the best in Kansas City and in Kansas according to U.S. News & World Report.

Magnet-recognized
The University of Kansas Hospital has been designated a Magnet® facility by the American Nurses Credentialing Center since 2006.

Respect for all people
Named a leader in LGBTQ+ Healthcare Equality by the Human Rights Campaign.
Urgent care services
It's important that you choose the right care at the right time. Seek urgent care when you need treatment quickly, but your provider is not available.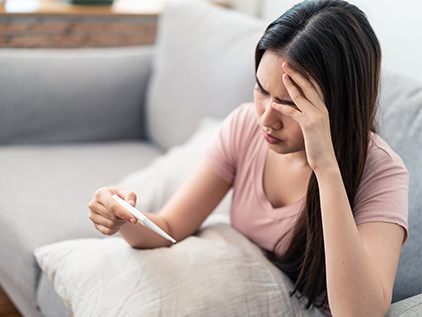 Urgent care COVID-19 testing available
COVID-19 testing is now available for symptomatic patients during urgent care appointments.
Learn more
Urgent care FAQ
Our urgent care centers allow you to see a physician, physician assistant or advanced practice registered nurse without an appointment. You should use urgent care for medical problems that require prompt attention, but are not serious enough to require a trip to the emergency room. These medical problems might include respiratory difficulties associated with asthma and allergies, sore throats, coughs, fever, rashes, minor injuries, headaches, vomiting and flu-like symptoms.

It is never necessary to schedule an appointment at our urgent care centers. Patients are seen on a first-come, first-served basis or based on medical need.

In alphabetical order:

Abrasions
Acne
Asthma
Athlete's foot
Back pain
Cold and flu
Constipation
Cough
COVID-19 concerns
Diarrhea
Dry skin/eczema
Extremity pain
Eye irritation
Fatigue
Fever
Headache
Heartburn
Insect bite
Nausea
Pink eye
Poison ivy
Possible fracture
Rash
Respiratory symptoms
Seasonal allergies
Sinus
Sore throat
Stuffy nose
Stye
Urinary tract infection
Vaginal discharge/irritation
Vomiting

Our urgent care is for those who are 6 months and older.

Since we don't take appointments, it's difficult to predict how long you will have to wait to be seen by a member of our urgent care medical team. Although we treat patients on a first-come, first-served basis, patients with severe breathing problems, patients who are bleeding or patients who may have life-threatening medical conditions will be seen first. We also prioritize those who state they are on their way through viewing the locations, hours and wait time in MyChart.

In some cases there is an additional "after-hours" charge for urgent care visits, which is usually covered by most insurance carriers. Some insurance carriers may require higher copays. Please call the number on the back of your insurance card for questions about coverage. In addition, some medications, tests and/or medical supplies may not be covered under your plan and will be your responsibility.

Go to the emergency room for injuries that are serious or that may be life-threatening. These include:

Amputation of a body part
Chest pains that could be related to heart attack
Dehydration
Electrical shock
Fractures that are open or angulated
Severe abdominal pain
Severe bleeding due to injury or trauma
Severe burns

Call 911 immediately if you have a medical emergency and need transportation to the hospital.

When you have tests done, there are 2 ways to get results. The preferred method to access your health information is through MyChart. Get more information on MyChart and learn how to sign up. Or, a clinical staff member will contact you regarding any abnormal results.

For billing questions, call 913-588-5820 Monday-Friday, 8 a.m.-5 p.m.
Our urgent care locations
1. Medical Pavilion

Urgent Care
2000 Olathe Blvd., Level 1, Suite D
Kansas City, KS 66160

Mon

7 a.m. - 9 p.m.

Tues

7 a.m. - 9 p.m.

Wed

7 a.m. - 9 p.m.

Thur

7 a.m. - 9 p.m.

Fri

7 a.m. - 9 p.m.

Sat

8 a.m. - 4 p.m.

Sun

8 a.m. - 4 p.m.

2. Creekwood Urgent Care

6420 N. Prospect Ave.
Gladstone, MO 64119

Mon

5 p.m. - 9 p.m.

Tues

5 p.m. - 9 p.m.

Wed

5 p.m. - 9 p.m.

Thur

5 p.m. - 9 p.m.

Fri

5 p.m. - 9 p.m.

Sat

8 a.m. - 4 p.m.

Sun

8 a.m. - 4 p.m.

3. KU MedWest Urgent Care

Urgent Care
7405 Renner Road, Pod D
Shawnee, KS 66217

Mon

7 a.m. - 9 p.m.

Tues

7 a.m. - 9 p.m.

Wed

7 a.m. - 9 p.m.

Thur

7 a.m. - 9 p.m.

Fri

7 a.m. - 9 p.m.

Sat

8 a.m. - 4 p.m.

Sun

8 a.m. - 4 p.m.

4. The University of Kansas Health System Urgent Care

T-Mobile Center
1403 Grand Blvd.
Kansas City, MO 64106

Mon

8:30 a.m. - 5 p.m.

Tues

8:30 a.m. - 5 p.m.

Wed

8:30 a.m. - 5 p.m.

Thur

8:30 a.m. - 5 p.m.

Fri

8:30 a.m. - 5 p.m.

Sat

Closed -

Sun

Closed -