Skip Navigation
Medical Records
The University of Kansas Health System's Health Information Management (HIM) team is dedicated to preserving the privacy and security of your health information and ensuring it is available for continuing care, payment, personal health needs or other uses.
Online access to your medical records
The easiest way to access your records is online where you can see most of your healthcare information. You may also be able to use the portal to ask your care team a question, request a prescription refill and more.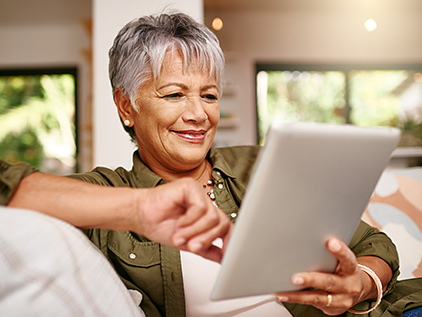 How to request your medical records
Contact us
We're available to answer any questions you may have related to your medical records. Please reach us by phone, fax or email.
Health Information Management Department
Fax: 913-588-2495
Email: ROI@kumc.edu
Phone: 913-588-2454
Hours: 8 a.m.-4:30 p.m.
We allow limited in-person pickup for urgent needs. Call 913-588-2454 in advance to discuss and schedule an appointment. We require masks in our facilities.
Related links