Skip Navigation
Open Mics with Dr. Stites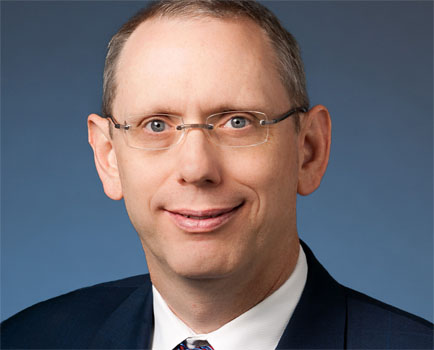 Steve Stites, MD, executive vice president, clinical affairs and chief medical officer of The University of Kansas Health System, interviews physicians and leaders about topics of interest to our medical staff – from advice on how your peers find balance between work and family to how we are leading in medical innovation across the state.
Subscribe wherever you get your podcasts
"Buckle in, let's go." Dr. Steve Stites, CMO, talks to physicians and leaders across the system about the issues we all face together as physicians and as people with very busy lives.
Hello, I'm Dr. Steve Stites, chief medical officer for The University of Kansas Health System.
Welcome to the home of a new podcast created for you. This is an opportunity for us to explore together topics important to your practice and patients in a way we're hopeful fits your busy schedule and we're going to have a little fun along the way.
With each podcast you can expect to hear discussions on topics you've chosen as well as information you need to know. Each week I'll invite one or more of you to join me to talk about issues we all face together like trying to balance our work and home life.

I also want to talk about navigating new ways to work because you know sometimes we roll out these great ideas, they can be really good and sometimes those ideas they still need work. We need to tackle serious topics such as the pressures that drive physician burnout, as well as the passions that fuel innovative research across our campuses and yes, fuel our desire to be here. And yes, we need to really talk about position and health systems strategy to help align us as a campus, as a health system and as a practice group.
Our goal is to bring us closer together as physicians, as a campus, as a health system. So send me your topics. Suggest doctors you think we should interview and most importantly, join us every week. Buckle in, let's go.



Related links