Skip Navigation
2022 Hall of Fame Honorees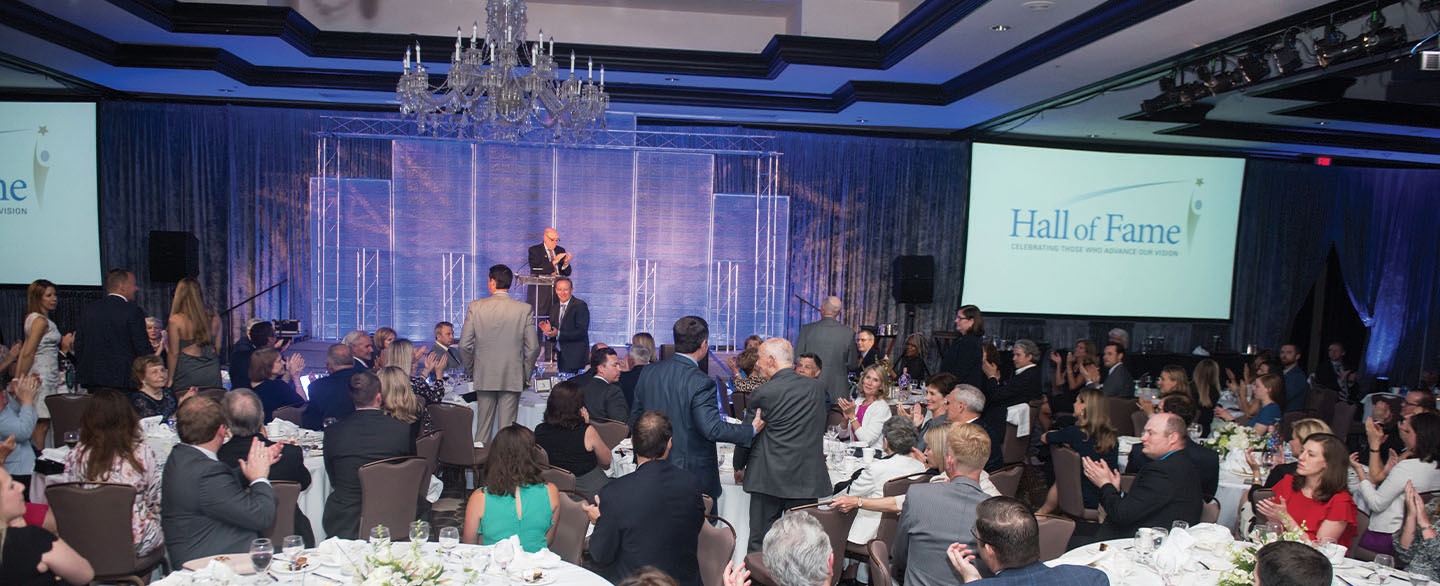 2022 Hall of Fame Honorees
Welcome to The University of Kansas Health System's 10th Hall of Fame Dinner and Awards Celebration! After postponing the 2020 and 2021 events due to the COVID-19 pandemic, we're thrilled to celebrate the newest class of special honorees into the ranks of those whose leadership, philanthropy and advocacy have made a lasting impact on the people of our city, state, region and beyond.
We're proud and thankful to recognize the 2022 award recipients.
Bob Hemingway: I'm Bob Hemingway, the chancellor of the University of Kansas. The legislature passed legislation which enables The Kansas University Hospital to become a public authority.
Speaker 2: We're thankful to have so many who are expressing an interest in what we do think is a very significant and an historic event.
Speaker 3: I'm thrilled to let you know that we're designating The University of Kansas Hospital in Kansas City, Kansas as a Magnet [inaudible 00:00:58].
Speaker 4: The University of Kansas Hospital is a Magnet organization again.
Speaker 5: This is your fourth designation. Congratulations.
Speaker 6: You are the best of the best in your profession, and this entire organization appreciates each and every one of you.
Speaker 7: They'll do measurements of your arms.
Annette Bloch: I am so proud to announce that I'm giving a donation of 20 million dollars.
Speaker 9: Long stride.
Speaker 10: Two, one.
Speaker 11: Set. Hut! There you go. I like it.
Speaker 12: On behalf of The University of Kansas Health System, we are honored to be the official healthcare provider of the Kansas City Chiefs, and we are humbled to be the beneficiary of tonight's 101 dinner.
Speaker 13: The Sunderland Foundation board approved a grant to complete the three floors in the Cambridge North Tower for 66 million dollars.
Speaker 14: It was 20 years ago on this very day, at this very time that the hospital authority was born.
Speaker 15: It really is an exciting day for KU today. We're really thrilled to be here to announce Kansas Team Health. This collaboration really positions KU and Kansas athletics to be leaders in this area nationally.
Speaker 16: Later today, we're going to be making the announcement of our intention to build the region's first proton therapy center.
Speaker 17: Three, two, one. Woo!
Legacy Awards
Greg Graves wears his passion for our community on his sleeve. His focus is on ensuring the Kansas City area includes the caliber of institutions a world-class city deserves. Thus, he is dedicated to community service, philanthropy and leadership for numerous organizations in the region.

Greg is the former president, CEO and chairman of Burns & McDonnell, an international powerhouse in the engineering, architecture and construction industry. He is also past chair of The University of Kansas Hospital Authority Board and has served as a board member since 2009. In fact, Greg and his wife, Deanna, are both longtime supporters of The University of Kansas Health System.

In addition to this dedication, our health system has benefited from Greg's ability to connect with people to make big ideas become reality.

Greg and Deanna led the health system's first ever fundraising campaign – a drive to raise $100 million toward the construction of Cambridge Tower A on the Main Campus in Kansas City. The $360 million inpatient tower opened in late 2017, adding 92 beds and 11 operating rooms to the hospital.

Greg also initiated the discussion with health system leadership that led to the organization's zero-harm initiative. This program involves a comprehensive system-focused approach to patient safety to achieve the goal of zero harm for patients, families and the healthcare workforce.

Greg's sincerity, commitment and drive have helped elevate our health system to new heights, and we continue on a path to raise the bar of healthcare in our city, region and beyond.

Cardiothoracic surgeon William A. Reed, MD, provided decades of unwavering leadership, support, passion and dedication to The University of Kansas Health System and its highly successful heart program.

The late Dr. Reed was an innovator in the field of cardiovascular surgery. He attended the area's first open heart surgery in 1956 and went on to pioneer aortic valve replacement, advance the field of cardiac surgery and perform the region's first heart transplant in 1985.

Dr. Reed founded MidAmerica Thoracic and Cardiovascular Surgeons in 1971, the same year Mid-America Cardiology was established. Together these teams revolutionized heart care in the Midwest. Both groups joined The University of Kansas Health System 21 years ago, transforming the heart care program at the health system when it needed it most.

Not only did Dr. Reed help lead negotiations to bring these heart care teams to the health system, but when it was complete, he helped spread a patient-centric culture throughout the organization. By 2007, the heart program's success propelled our hospital onto U.S. News & World Report's Best Hospitals list, the first service line in our organization's history to make the prestigious ranking.

He was especially proud of his vital role in the development of the Center for Advanced Heart Care at The University of Kansas Hospital. Opened in 2006, the facility includes the Dr. William A. and Mary J. Reed Cardiovascular Surgery Center.

Outside of medicine, Dr. Reed was a nationally renowned horseman, author and poet, philosopher and philanthropist who has endowed charitable causes and scholarships, universities, churches and medical institutions.
Catalyst Awards
For more than 40 years, Cloud L. "Bud" Cray Jr., his wife, Sally Cray, and their family have supported The University of Kansas Health System. They provided the resources to open the Cray Diabetes Self-Management Center in 1979, and in 2018 they provided a $2 million gift to support the health system's cardiomyopathy/heart failure and cardio-oncology programs.

Bud Cray was the founder and CEO of MGP Ingredients, a leading supplier of premium distilled spirits and specialty wheat proteins and starches, in Atchison. Sally was a homemaker and mother who had diabetes, and both she and Bud had heart conditions.

While Bud and Sally are no longer with us, their shared vision to help improve healthcare for all through education, research and excellent clinical care lives on. Thanks in part to their bold vision, the health system provides ongoing, personalized education and support that empowers people with diabetes to build the knowledge and skills they need to manage their condition.

The Cray's support of cardio-oncology, one of the most dramatically rapidly expanding areas in cardiology, will lead to new discoveries for people going through cancer treatment and people with heart disease who are diagnosed with cancer. Heart disease and cancer are the leading causes of death around the world.

U.S. Senator Jerry Moran has been serving Kansans in the United States Senate since 2011. Throughout his tenure in the Senate, he has been a vocal advocate for advanced medical research and ensuring that Kansas hospitals and practitioners can thrive.

As a member of the Health, Education, Labor and Pensions (HELP) Committee, Sen. Moran focuses on policies that increase competition and choice for patients, thereby expanding access to doctors, nurses and other healthcare providers. He helped shape healthcare policies related to the COVID-19 pandemic to ensure all Americans, including those in rural areas, have access to vaccines, testing and personal protective equipment. Additionally, through Sen. Moran's role on the Senate Appropriations Subcommittee, he is a leading proponent of National Institutes of Health funding and advancing medical research.

Sen. Moran co-founded the Senate Community Pharmacy and Senate Hunger Caucuses and serves as co-chair of the Senate NIH Caucus and the Congressional Task Force on Down Syndrome. Sen. Moran is also a member of the Senate Rural Health Caucus and the Congressional Task Forces on Alzheimer's disease, Parkinson's disease and multiple sclerosis. He has been awarded the National Rural Health Association's Legislative Award 3 times for his dedication to protecting rural access to healthcare.
Partner in Excellence Awards
Heartland Coca-Cola Bottling Co., located in Lenexa, Kansas, employs 61,950 employees within its 19 facilities, including a production and bottling plant. The company, which is in its 5th year after a corporate restructuring, distributes Coca-Cola products to Kansas, Missouri and most of Illinois. As a Coca-Cola bottling facility, Heartland is one of the top 10 in the nation.

Heartland is a longtime supporter of The University of Kansas Health System's black-tie benefit to support care for patients with cancer, Treads & Threads. However, the company's collaboration doesn't end there. Heartland also partners with the health system in offering fully funded GED classes to support services staff on our main campus. Providing this opportunity feeds the educational development of these staff members and opens doors to career advancement.

The first class in 2019 had 13 students, and Heartland representatives were on hand to congratulate the graduates and connect with them. Graduates from the GED program are encouraged to obtain new roles within the health system upon completing their requirements.

Heartland and the health system work together, support one another and constantly look for ways to improve – because as leading corporate citizens, they know there is no finish line. Both share a service-oriented mindset with a focus on connecting, collaborating and continually evolving to contribute their level best within our community.

View Heartland Coca-Cola's video from the 2022 Hall of Fame.

The Unified Government of Wyandotte County and The University of Kansas Health System have each overcome their own adversities, but for the past 20 years the 2 have shared a parallel path and rewarding relationship.

By forging a partnership with each other and with other organizations, they have steered healthcare and the economic sustainability of our community in a positive direction.

As a business, the health system has grown from 2,200 to 12,500 employees over 2 decades, with many employees living in Wyandotte County. This growth came with the construction of healthcare facilities and expansion of services. For these reasons and more, the health system is an economic engine for the community by providing quality jobs, supporting households, purchasing local materials and hiring local contractors. More importantly, access to patient care in our community has greatly expanded.

The August 2019 opening of our Strawberry Hill Campus, located near the historic Strawberry Hill neighborhood in Kansas City, Kansas, was another enticement for economic development in Wyandotte County. Soon after the building opened, the Unified Government and its partners broke ground on a new nearby grocery store which opened in summer 2020. Government leaders anticipate additional development for the area.

With the ultimate goal to benefit the overall community, the relationship between the Unified Government and health system continues to grow and deepen. As this mutually beneficial partnership strengthens, both partners – and the community – thrive and grow stronger.

View the Unified Government of Wyandotte County's video from the 2022 Hall of Fame.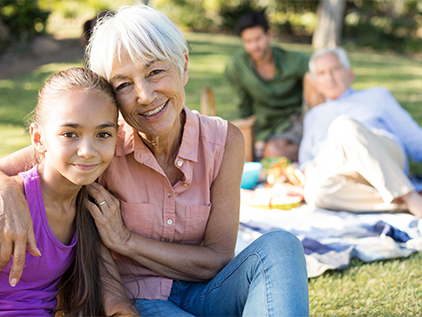 Support The University of Kansas Health System
Make a difference in the lives of thousands of patients in Kansas City, the region and beyond. Your gift will help us provide the best care to patients and families today and for years in the future.
Donate now