Skip Navigation
2023 Hall of Fame Honorees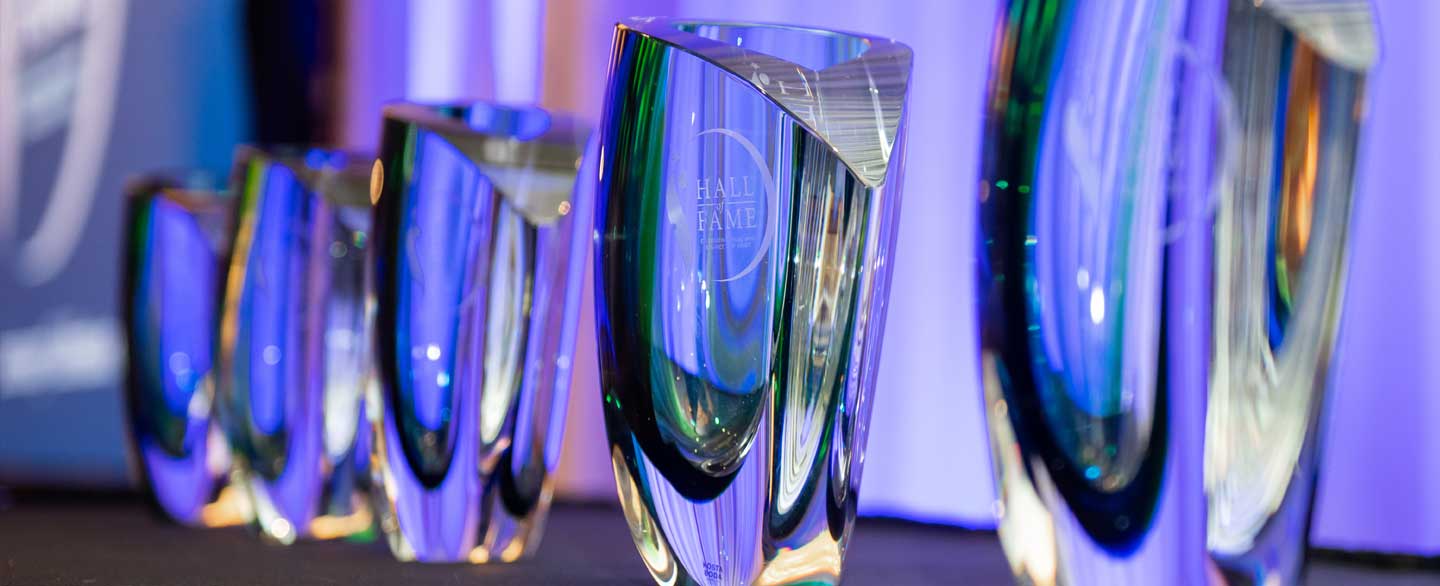 2023 Hall of Fame Honorees
Welcome to The University of Kansas Health System's Hall of Fame Dinner and Award Celebration!
We're proud and thankful to recognize the 2023 award recipients.
Partner in Excellence Award
PYA is a national professional services firm that was established 40 years ago. It provides management consulting and accounting to help clients navigate challenges related to mergers and acquisitions, governance, business valuations and fair market value assessments, regulatory compliance, best practices, tax and assurance, business analysis and operations optimization. PYA President and Chief Executive Officer, Marty Brown, is pictured.

PYA is steadfastly committed to an unwavering client-centric culture. As a result, PYA is consistently ranked among the Top 20 healthcare consulting firms in the US by Modern Healthcare. PYA is also ranked by INSIDE Public Accounting as one of the Top 100 largest accounting firms in the country and was named one of America's Best Tax and Accounting Firms by Forbes for the last 2 years. Additionally, PYA is consistently voted a "Top Workplace" by its own employees.

PYA assists clients in all 50 states from offices in Kansas City and locations in Atlanta, Georgia; Charlotte, North Carolina; Helena, Montana; Knoxville and Nashville, Tennessee; and Tampa, Florida.

Since opening in 2001, Friendship Inn of Kansas City has served hundreds of guests annually. The need for Friendship Inn became apparent when founders, Pam Gabel and Pam Lee, experienced traveling to hospitals far from home while caring for family and attempting to navigate unfamiliar areas in cities where hospitality houses did not exist.

The Inn's mission is to be a home away from home for families of patients at The University of Kansas Health System. When a family member is diagnosed with a serious illness or an unexpected trauma, families can face emotional distress, financial strain and other challenges. Friendship Inn offers a comfortable, inviting place to stay for families at minimal or no cost. No guest is turned away because of inability to pay. At Friendship Inn, families are not forced to spend their days and nights in waiting rooms or in the isolation of expensive hotel rooms. Instead, they come to the inn and find a friendly face, a comfortable bed, a hot shower and a calming place to rejuvenate.
Catalyst Award
Richard and Annette Bloch (pictured), established the R. A. Bloch Cancer Foundation in 1980, 2 years after Richard was declared cured from lung cancer, a diagnosis for which he had initially only been given 3 months to live. For the next 37 years, the foundation's mission was to help the next person diagnosed with cancer by offering education, programs and hope.

In 2018, other organizations took on the R. A. Bloch Cancer Foundation programs and the foundation's name was changed to the Richard and Annette Bloch Family Foundation, allowing the scope to expand.

From 2018 to 2021, Annette and her daughter operated the foundation. Annette's mission in giving was to make a difference in a person's life – a mission the foundation will continue as family members work to bring in the next generation.

View the Richard and Annette Bloch Family Foundation's video from the 2023 Hall of Fame.

Where you come from says a lot about you. But what you do says even more. The Patterson Family Foundation, established in 2007, is a family-led foundation extending the legacy of Neal and Jeanne Patterson to improve rural communities through healthcare, education, economic opportunity and more. Rural communities hold a heartfelt place at the Patterson Family Foundation, which is committed to finding ways to create opportunities, fuel potential and keep the backbone of America thriving. Day after day. Generation after generation.

View The Patterson Family Foundation's video from the 2023 Hall of Fame.
Legacy Award
Scott A. Glasrud's career in healthcare spans over 4 decades and includes experience as an auditor, financial consultant and senior executive. The first half of Scott's career was primarily spent with the Price Waterhouse and Ernst & Young public accounting firms in Milwaukee, Wisconsin, and Kansas City, Missouri. He subsequently served as regional director of finance for the Iowa Region of Mercy Health Services in Des Moines, Iowa.

In 1996, Scott joined The University of Kansas Hospital as chief financial officer. In 1998, he helped complete the transition of the hospital's assets and operations from a division of the University of Kansas Medical Center to an independent public authority of the State of Kansas.

During his 15 years as CFO, he contributed to the financial turnaround of the hospital. This included financing major projects at Bell Hospital Tower, the Center for Advanced Heart Care and the Medical Pavilion. Scott also helped negotiate a 2007 university affiliation agreement and helped complete transactions with major cardiovascular and oncology physician practices, which have become preeminent clinical programs in the nation.

In 2012, Scott stepped down as CFO and became executive vice president and chief operating officer of University HealthSystem Consortium, a 400+ member health services cooperative of the nation's academic medical centers and their health system entities. In 2015, he helped negotiate and complete a transaction to combine UHC's operations with Voluntary Hospitals of America to create what is now Vizient.

Scott retired in 2016 and now focuses on consulting with, investing in and promoting organizations with innovative approaches to enhancing access to more affordable healthcare. He is currently an advisory board member of careMESH, a healthcare data interoperability and care coordination company and provides commentary on current healthcare finance issues at healthcarebigideas.com.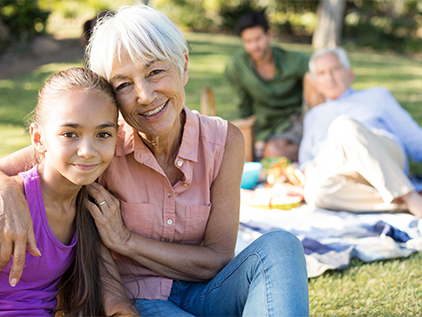 Support The University of Kansas Health System
Make a difference in the lives of thousands of patients in Kansas City, the region and beyond. Your gift will help us provide the best care to patients and families today and for years in the future.
Donate now