Skip Navigation
Past Honorees
Established in 2011, the Hall of Fame honors individuals and organizations for leadership, advocacy and philanthropy. Their commitment and support have paved the way for the hospital's transformational journey since becoming an independent authority in 1998.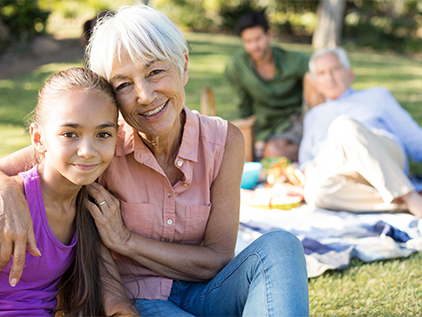 Support The University of Kansas Health System
Make a difference in the lives of thousands of patients in Kansas City, the region and beyond. Your gift will help us provide the best care to patients and families today and for years in the future.
Donate now
2019 honorees
Legacy Award
Catalyst Awards

Kevin Westrope and Jason Holmes
Cheryl Lockton Williams

Partner in Excellence Awards

BKD CPAs & Advisors
The Roasterie
2018 honorees
Legacy Award
Catalyst Awards

The William H. Dunn Sr. family
Jeff, Mindy and Jordan Yowell

Partner in Excellence Awards

Global Prairie
LANE4 Property Group
2017 honorees
Legacy Award
Catalyst Awards

Blood and Marrow Transplant Team – The University of Kansas Cancer Center
Carole and Steve Price, Andrea and Kent Price

Partner in Excellence Awards

Kansas City Chiefs and Hunt Family Foundation
SPM Marketing & Communications
2016 honorees
Legacy Award

Marc A. Asher, MD
Frank J. Ross Jr.

Catalyst Awards

Lisa Hale and the Hale Family Foundation
The Sunderland Foundation

Partner in Excellence Awards

Burns & McDonnell
Kansas City Royals
2015 honorees
Legacy Award
Catalyst Awards

The Dolph C. Simons, Jr., Family
Adelaide C. Ward

Partner in Excellence Awards

AEG/Sprint Center
Uhlig LLC
2014 honorees
Legacy Award
Catalyst Awards

Mid-America Cardiology, MidAmerica Thoracic and Cardiovascular Surgeons

Teresa and Tom Walsh

Partner in Excellence Awards
2013 honorees
Legacy Award
Catalyst Awards

Greg and Deanna Graves

William Reed, MD

Partner in Excellence Awards

Lockton Companies

Standard Beverage Corporation
2012 honorees
Legacy Award
Catalyst Awards
Partner in Excellence Awards

Pulse Design Group

Schultz Brothers Electric Company
2011 honorees
Legacy Award

George J. Farha, M.D.
Robert Hemenway, Ph.D.

Catalyst Awards
Partner in Excellence Awards

United Excel Corporation
Polsinelli Shughart PC