Skip Navigation
Inspiring Stories
The reasons for giving to The University of Kansas Health System are perhaps best expressed by the men and women who contribute. Individual stories of hope and healing have inspired many gifts to our health system, ensuring a legacy of excellent medical care.
Help us save more lives
Make a difference in the lives of thousands of patients in Kansas City, the region and beyond. Your gift will help us provide the best care to patients and families today and for years in the future.
Donate now
Testimonials
Below are just a few giving testimonials from individuals who have contributed to The University of Kansas Health System.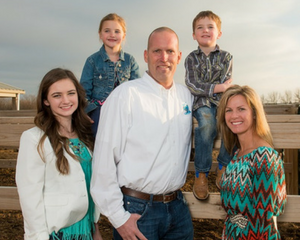 Drown Out Cancer Foundation
Making waves against colon cancer
Before Dr. Tyghe Nielsen lost his nearly 6-year battle with colon cancer, the Nielsen family started the Drown Out Cancer Foundation in 2012. Here, Tyghe's wife, Karin, discusses why they formed the foundation and why they chose to give to The University of Kansas Cancer Center.
"Within 10 weeks after Tyghe decided he wanted to do something to stop colon cancer, we established the foundation, put together our board of directors and held our first event," says Karin. "
We try to hold 2 or 3 swim events every summer and conclude our efforts annually with a larger event in the fall. To date, we've raised nearly $300,000 for The University of Kansas Cancer Center and Cambridge Tower A, working with the Annette Bloch Challenge Grant to double that contribution. – Karin Nielsen
"It was extremely important to us to support the establishment of Cambridge Tower A to expand the services The University of Kansas Health System can offer to cancer patients. A portion of our funds will establish an oncology waiting room."
"Additionally, we've established the Drown Out Cancer for Patients in Need Fund that helps oncology patients with limited financial resources. With both of our backgrounds in healthcare, Tyghe and I saw many patients who just didn't have the resources or support to battle their illnesses. We wanted to do something to directly help people with issues like affording transportation or medications."
"I think Tyghe would be proud of the foundation and the impact we've had on the battle to fight colon cancer and help other patients. We are extremely thankful for our board members, donors and generous sponsors who help us fulfill this legacy."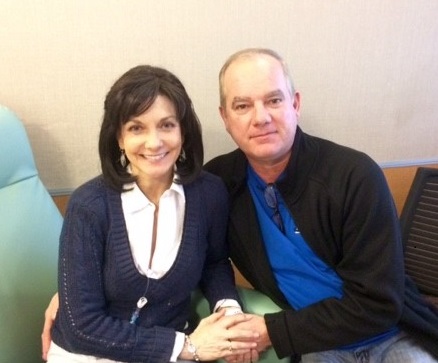 Diane Fate, Holton, Kansas
A helping hand
Being a breast cancer patient isn't easy. We live an hour and a half away from The University of Kansas Cancer Center, so my husband, Don, and I understand firsthand how costly and tiring it is to travel back and forth to treatment. Since my diagnosis in July 2016, my community generously raised money in my honor on several occasions.
However, I didn't feel comfortable taking the money. I felt like others needed a helping hand much more than I did. We started a foundation, the Diana Fate Family Oncology Patients in Need Fund, to help others with money for gas, food, a place to stay, medications, childcare or other needs that come along with being a patient. The cancer center was my home away from home, and I want others to be able to experience that without worrying about how they will get there or being bothered by other concerns.
Giving thanks
Our progress – and the progress of healthcare in our city and region – depends on the generosity of people like you. See the importance of your support to the patients and the families we help every day through these patient stories.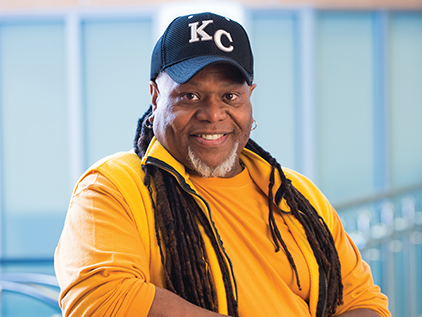 Jimmie Hill
Over the course of a few years, Jimmie Hill began to lose his trademark energy. He was diagnosed with heart failure. Medication and treatments helped, but his health continued to decline. Dr. Andrew Sauer and Dr. Travis Abicht had a high-tech answer – an implantable device called a left ventricular assist device (LVAD). "This meant a new chapter for Jimmie," says Dr. Sauer.
Read Jimmie's story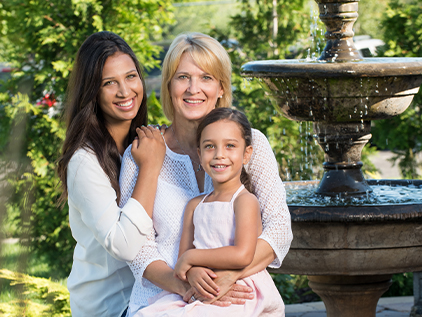 Lana Blagg and Taylor McCord
When Lana Blagg and Taylor McCord discovered they carried the faulty BRCA1 gene, the mother and daughter took proactive steps to prevent cancer.
"For me, it was empowering to know that I could get a head start on protecting myself from cancer," says Taylor.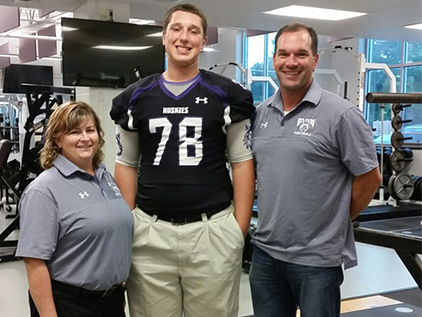 Seth Zegunis
Seth Zegunis was in pain during the last few weeks of the 2015 football season at Blue Valley Northwest High School. He was surprised to learn a hip labral tear was causing the pain.

"I thought it was just growing pains," says Mike.
Read Seth's story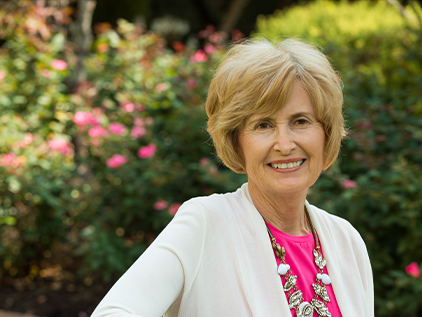 Chris Frasco
After a multiple myeloma diagnosis, Christy Frasco moved forward with an aggressive series of treatments. Eventually, the therapy stopped working and looked for expertise at The University of Kansas Cancer Center.

"As long as there is treatment for my disease, I'll do whatever it takes," Chris said.
Read Chris' story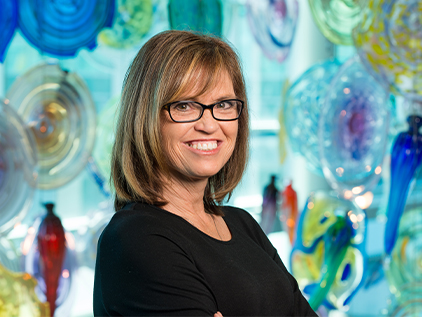 Roxane Duncan
Roxane Duncan had suffered frequent seizures since she was 15 years old. As a result, she was never able to drive. After an innovative treatment at The University of Kansas Health System's Level 4 Epilepsy Center, Roxane didn't have a seizure for an entire year. Now, she has her license for freedom.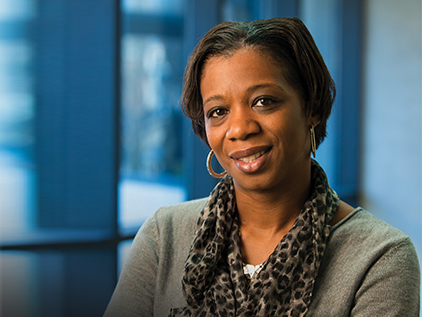 Damesha Seawood
Eight hours after a stroke, Damesha Seawood arrived at The University of Kansas Health System's Advanced Comprehensive Stroke Center with a poor prognosis. Now, 2 years later, she can walk, talk and drive.

"Everyone was so nice about helping me and kept me informed about what was going on."
Read Damesha's story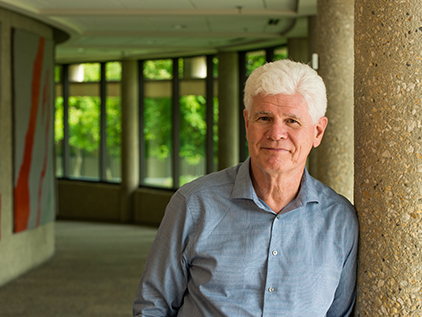 Jack McDonald
Jack McDonald was fighting against the symptoms of Parkinson's disease – and he started looking for some answers. He found them at the Parkinson's Disease and Movement Disorder Center, where it was suggested he receive deep brain stimulation.
"It's given me and my family real hope for a better life," Jack says.
Related links