September 25, 2020
Kansas City, Mo. — Ingram's recently released their Ingram's 250, the magazine's annual list of the 250 most powerful and influential executives in the Kansas City region. This year's list was published in the September issue. Three leaders from The University of Kansas Health System were included.

Bob Page
President and Chief Executive Officer
The University of Kansas Health System
Bob Page, health system president and CEO, was recognized for his transformational leadership that has helped our health system earn recognition "as the region's premier academic medical center and winner of numerous accolades," Ingram's said."
When asked about the challenge of the pandemic, Page told Ingram's, "We had to shift our focus to what was in our control, what has always driven our organization – our 5-star formula of service, quality, people, growth and sustainability. We secured our staff by not instituting furloughs or layoffs, and we focused on patient and staff safety and we built upon our commitment to transparency."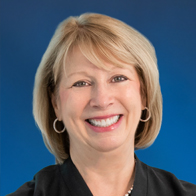 Tammy Peterman, MS, RN, FAAN
President, Kansas City Division
Executive Vice President, Chief Operating Officer and Chief Nursing Officer
The University of Kansas Health System
Tammy Peterman, RN, FAAN, president of the Kansas City division, was recognized for being both a skilled executive and a skilled caregiver. She told the magazine, "We say it all the time: We will be stronger when we're on the other side of this pandemic, but truthfully, we're already stronger as a team. We've worked for years to build a culture capable of providing great care and service in a team-driven environment."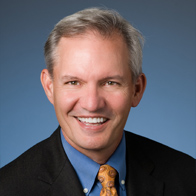 Greg Graves
Chairman
The University of Kansas Health System
Greg Graves was recognized for his community service, philanthropy and leadership for numerous organizations in the region – and especially his role as chairman of the University of Kansas Hospital Authority board and generous support of The University of Kansas Health System.