Skip Navigation
Patient Stories
At The University of Kansas Health System, we are committed to saving lives. And while our heart care team has earned many awards and accolades, the health of our patients is our greatest achievement.
On this page, you'll find real experiences from some of our heart disease patients. Through their stories, they reveal how strength and determination, combined with our heart team's skill and expertise, has helped them overcome the odds.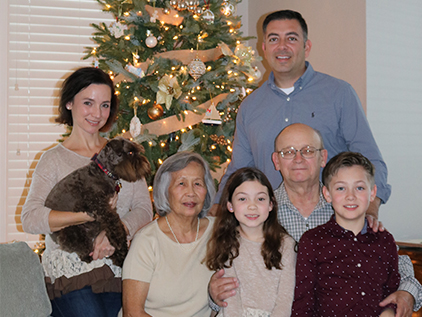 Phil Sportsman: Carotid stent procedure
Phil Sportsman had a 30-year cardiac history when it was determined he needed another procedure to relieve plaque buildup in his arteries. A new minimally invasive procedure was the right solution for him.
Read Phil's story
Holly Draper: Heart transplant
When Holly Draper went to the emergency department because of a bad reaction to her sinus infection medication, she felt her heart pounding. But she took some medicine and brushed it off. Less than 2 weeks later, her heart was failing.
Read Holly's story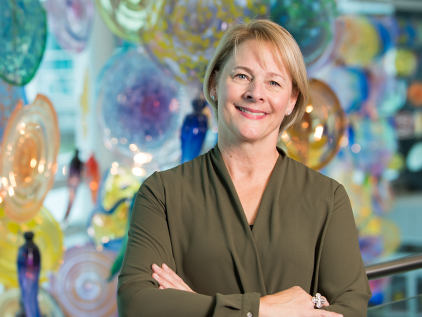 Teresa Hamilton: Coronary artery disease
After a strange, burning sensation in her throat left Teresa Hamilton and her physicians puzzled, she was referred to the Adelaide C. Ward Women's Heart Health Center. There she found out her throat pains were actually a symptom of heart disease.
Read Teresa's Story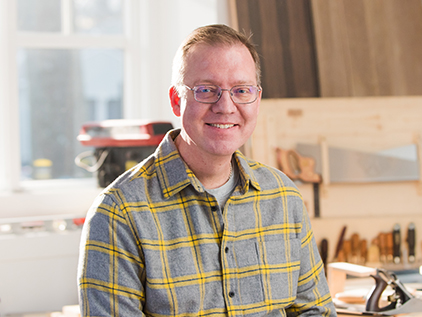 Steve Herndon: Heart transplant
Things can change quickly. One day, Steve Herndon was hiking with his family. The following week, he was in heart failure and saying what he thought was his final goodbye to his wife. A heart transplant gave him a second chance at life.
Read Steve's Story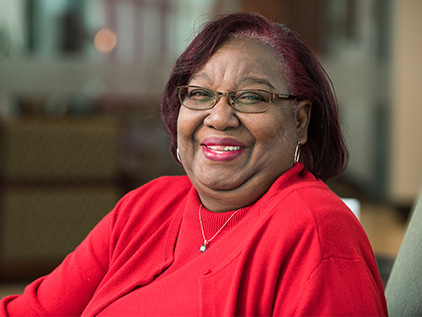 Lola Brown: Heart transplant
Lola Brown, a geriatric nurse, was no stranger to caring for those with serious health conditions. But her advanced heart failure took her by surprise. To survive, Lola would need a heart transplant.
Read Lola's Story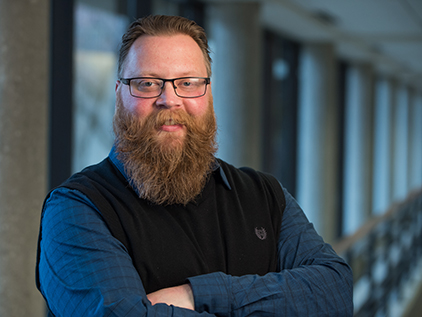 John Findlay: Heart transplant
John Findlay was in denial about how sick he was. It wasn't until his cardiologist told him to stop playing the bagpipes that he realized his condition was serious. Now, he's getting a second wind.
Read John's Story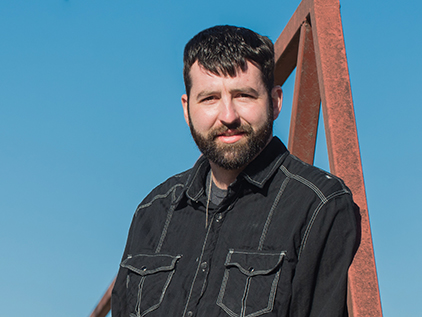 Zach Engelken: Heart transplant
Young and healthy, Zach Engelken wrote off his symptoms of heart failure as a bad cold. But cardiologists at The University of Kansas Health System diagnosed Zach with acute heart failure, and his only hope was a new heart.
Read Zach's Story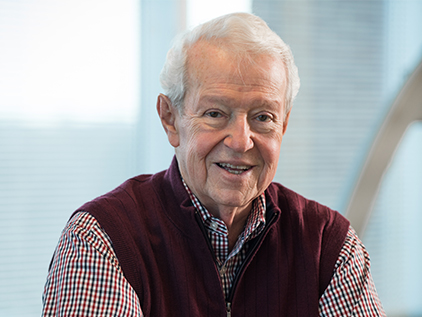 Jerry Sheridan: Heart failure
Jerry Sheridan of Sheridan's Frozen Custard was always active in his family business and his community. But a deadly heart attack affected him so severely, doctors didn't expect him to live. A risky combination of treatments was his only hope for survival.
Read Jerry's Story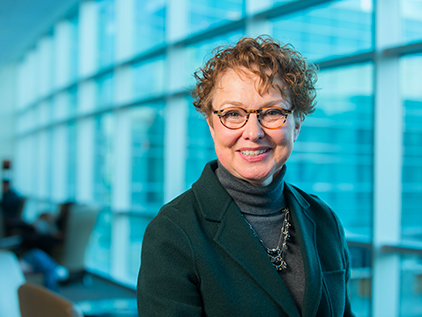 Denise Bollin: Aortic aneurysm
Denise Bollin was enjoying a casual lunch when she suddenly felt a burning pain in her throat and chest. Within hours, she was undergoing a lifesaving procedure after learning that her aorta, the heart's main artery, was tearing apart.
Read Denise's Story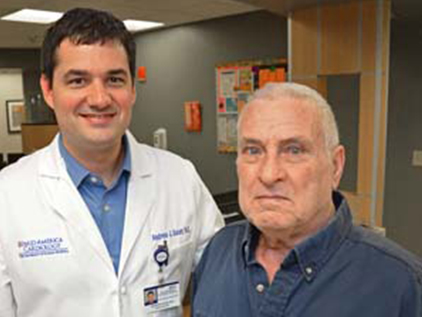 Charlie Chatman: Heart failure
With 4 different heart conditions, Charlie Chatman made frequent visits to his cardiologist at The University of Kansas Health System. But thanks to a new wireless technology, his heart conditions can be monitored from home.
Read Charlie's Story
Related links