Skip Navigation
Our Kidney Transplant Surgeons
Our nationally recognized transplant surgeons and team have performed about 2,500 kidney transplants since 1969 – making our program the largest in Kansas and Missouri.
Our living kidney donor team includes: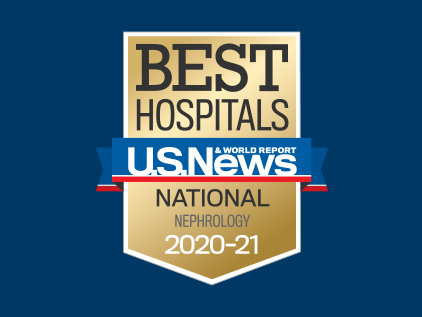 Ranked among the nation's best
Our program ranked among the nation's best in U.S. News & World Report's Best Hospitals 2020-21. Rankings are based on measurable achievements in quality, safety, nursing excellence and more. We are proud to provide you and your loved ones with nationally recognized nephrology care.
Read about this honor
Related links