Skip Navigation
Sports cardiology experts at The University of Kansas Health System offer comprehensive cardiovascular care and testing for athletes and highly active individuals. Our cardiology services benefit healthy people as well as those who have heart disease or are at risk for the condition.
Our team provides pre-participation screenings and services for both recreational and elite athletes. We also serve those who are seeking a second opinion. Our sports medicine cardiologist provides care for people who:
Need clearance to resume sports participation after a cardiac event or cardiovascular surgery
Are experiencing chest pain, palpitations or shortness of breath during training or competition
Are experiencing sudden or unexplained deterioration in athletic performance
Have unexplained fatigue
Are experiencing impaired athletic performance after medical treatment
Have a genetic risk or a family history of cardiovascular disease
Need advice about controlling cardiovascular disease
Need counseling on cardiovascular health and cardiac risk reduction
Need a deeper level of understanding of their heart
Our sports medicine cardiologist works with patients and their primary care doctors to develop a coordinated diagnostic and treatment plan.
Sports cardiology services
We perform screenings for individuals of all fitness levels. Screenings begin with a detailed medical history and physical exam. Advanced diagnostic techniques are incorporated as needed. Techniques may include:
Cardiac MRI or CT
Cardiopulmonary and exercise stress test
Echocardiography
Genetic testing
We also provide screenings for serious conditions, including:
Arrhythmogenic right ventricular cardiomyopathy
Coronary anomalies
Heart valve diseases
Hypertrophic cardiomyopathy
Inherited arrhythmias
Our sports medicine cardiologist also performs cardiac screenings and consultations for recreational, collegiate, professional and master athletes prior to participation. The evaluations aim to identify pre-existing heart conditions and prevent athletes from experiencing cardiac events or sudden death before, during or after exercise.
Why choose us
The University of Kansas Health System is among the nation's top cardiovascular programs. Our large care team consists of physicians and other professionals who have advanced training and rich experience in multiple heart specialties, including interventional cardiology, electrophysiology and cardiovascular surgery.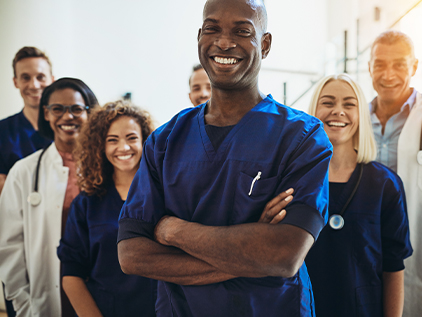 Find a doctor
Doctors at The University of Kansas Health System are care providers and researchers at the forefront of new medical discoveries. From primary care to complex conditions, we offer hundreds of specialists.
Find a doctor