Skip Navigation
The University of Kansas Health System Kansas City Division's medical staff affairs office supports new physicians, attending physicians and allied health professionals in a variety of ways. We support the medical staff in all delegated activities performed on behalf of the board of directors of The University of Kansas Hospital, ensuring quality patient care. We process applications and credentialing requirements for The University of Kansas Health System and its subsidiaries, including The University of Kansas Physicians. For our medical staff, these delegated agreements mean less paperwork with managed care providers.
How does medical staff affairs keep patients safe?
Our medical staff office ensures patient safety by:
Credentialing and privileging qualified and competent providers
Ensuring medical staff business is performed, documented and endorsed by our Executive Committee of the Medical Staff (ECMS) and hospital governing board approval
Helping to implement initiatives that our medical staff and hospital governing board approve
Providing guidance and support to help our medical staff leaders make informed decisions
Tracking expiring credentials in all medical staff/allied health files
Facilitating adherence to the medical staff bylaws, rules and regulations, including The Joint Commission (TJC) standards, National Committee for Quality Assurance (NCQA) guidelines and Centers for Medicare and Medicaid Services (CMS) guidelines
Informing medical staff about all important issues through email and other communication mediums
Meeting calendar
Please find 2023 meeting schedules below:
Location: MSO conference room
Time: Noon

Dates: TBD

Time: 7-8 a.m.

2023 dates:

Jan.13
Feb.10
Mar.10
Apr. 14
May 12
Jun. 9
Jul. 14
Aug. 11
Sept.8
Oct. 13
Nov. 10
Dec.8

Time: 11 a.m.

2023 dates:

Jan. 5
Feb. 9
Mar. 9
Apr. 13
May 11
Jun. 8
Jul. 13
Aug. 3
Sept. 14
Oct. 12
Nov. 2
Dec. 14

Time: Noon-1 p.m.

2023 dates:

Jan. 9
Feb. 13
Mar. 13
Apr. 17
May 15
Jun. 12
Jul. 17
Aug. 7
Sept. 18
Oct. 16
Nov. 6
Dec.18

Time: 3:30-5 p.m.

2023 dates:

Jan. 12
Feb. 16
Mar. 16
Apr. 20
May 18
Jun. 22
Jul. 20
Aug. 10
Sept. 21
Oct. 19
Nov. 9
Dec. 21

* = Board executive committee meeting only

2023 dates:

Jan.19
Feb. 23*
Mar. 23
Apr. 27*
May 25
Jun. 29*
July 27
Aug. 24*
Sept. 28
Oct. 26*
Nov. 16
Dec. 28*
Rosters, medical staff officers and clinical service chiefs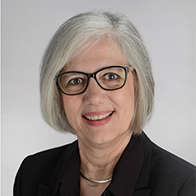 Becky Whitney, Credentialing Coordinator
Becky has been with the medical staff office since June 2016. Originally from Shawnee, Kansas, she returned to the KC area from Dallas, Texas, to join our staff. She has previous experience as credentialing coordinator with a physician group. She processes medical staff and allied health professional applications and is designated our lead for questions relating to allied health applications.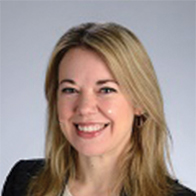 Casey Watts, CPMSM, CPCS, Interim Manager
Casey started with the medical staff office in August 2020. Originally from Kansas City, Missouri, Casey has been in the credentialing field since 2012 and comes to us from UCLA Health, Los Angeles, California, where she most recently served as the medical staff office manager and has experience working with the UCLA CVO. She will be processing initial and reappointment applications for medical staff and allied health professionals and will be taking on more responsibilities as she becomes acquainted with our processes. Casey has served NAMSS as a member of the testing redesign committee for the certification board.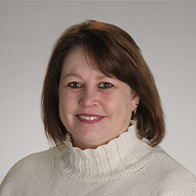 E. Grace Clark, Credentialing Coordinator
Grace has more than 14 years experience as credentialing coordinator in the medical staff office at North Kansas City Hospital and University Health before joining The University of Kansas Health System. Previous experience also includes data specialist (Cerner) and in customer service (Sprint). She also has extensive experience processing new and reappointment applications for medical staff and allied health professionals. Additionally, Grace has served in a lead role in obtaining FPPE evaluations as required by The Joint Commission. She is a lifelong resident of Kansas City area.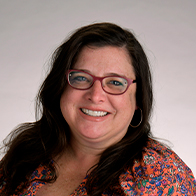 Rachel Salido, Administrative Assistant
Rachel joined the Medical Staff Affairs office on March 2, 2023. She spent the last 12 years in an educational setting as the secretary to the principal at an elementary school in Kansas City, Kansas. Educated in Mass Communication at Baker University, Rachel has worked as a manuscript editor at American Academy of Family Physicians, as well as a freelance writer and editor. She has also worked as an administrative assistant for a radiology group in San Diego, California.
Related links