Skip Navigation
The University of Kansas Health System Kansas City Division's medical staff affairs office supports new physicians, attending physicians and allied health professionals in a variety of ways. We support the medical staff in all delegated activities performed on behalf of the board of directors of The University of Kansas Hospital, ensuring quality patient care. We process applications and credentialing requirements for The University of Kansas Health System and its subsidiaries, including The University of Kansas Physicians. For our medical staff, these delegated agreements mean less paperwork with managed care providers.
How does medical staff affairs keep patients safe?
Our medical staff office ensures patient safety by:
Credentialing and privileging qualified and competent providers
Ensuring medical staff business is performed, documented and endorsed by our Executive Committee of the Medical Staff (ECMS) and hospital governing board approval
Helping to implement initiatives that our medical staff and hospital governing board approve
Providing guidance and support to help our medical staff leaders make informed decisions
Tracking expiring credentials in all medical staff/allied health files
Facilitating adherence to the medical staff bylaws, rules and regulations, including The Joint Commission (TJC) standards, National Committee for Quality Assurance (NCQA) guidelines and Centers for Medicare and Medicaid Services (CMS) guidelines
Informing medical staff about all important issues through email and other communication mediums
Meeting calendar
Please find the 2021 and 2022 meeting schedules below. The 2021 schedule was revised 3/23/21 due to a change of board meeting dates.
Location: MSO conference room
Time: Noon

Dates: TBD

Location: Virtual meetings
Time: 11 a.m.

2021 dates:

July 29
Sept. 16
Sept. 30
Nov. 11
Dec. 2

2022 dates:

Jan. 13
Feb. 10
Mar. 10
Apr. 7
May 12
Jun. 9
Jul. 14
Aug. 11
Sept. 8
Oct. 13
Nov. 10
Dec. 1

Location: Virtual meetings
Time: Noon-1 p.m.

2021 dates:

Aug. 2
Sept. 20
Oct. 4
Nov. 15
Dec. 6

2022 dates:

Jan. 18
Feb. 14
Mar. 14
Apr. 18
May 16
Jun. 13
Jul. 18
Aug. 15
Sept. 12
Oct. 17
Nov. 14
Dec. 5

Location: Virtual meetings until further notice
Time: 3:30 p.m.

2021 dates:

Aug. 5
Sept. 23
Oct. 7
Nov. 18
Dec. 9

2022 dates:

Jan. 20
Feb. 17
Mar. 17
Apr. 21
May19
Jun. 16
Jul. 21
Aug. 18
Sept. 15
Oct. 20
Nov. 17
Dec. 8

2022 dates:

Jan. 27
Feb. 24*
Mar. 24
Apr. 28*
May 26
Jun. 23*
July 28
Aug. 25*
Sept. 22
Oct. 27*
Nov. 29
Dec. 15*

*Board executive committee meeting only
Rosters, medical staff officers and clinical service chiefs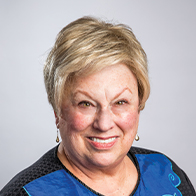 Judi Smedra, CPMSM, CPCS, Director
Judi became a hospital authority employee in December 1998 and has more than 40 years of experience as a medical staff coordinator in facilities ranging from a 97-bed rural hospital to a 910-bed academic hospital. She also worked for a managed care organization. She directs daily activities in the health system medical staff office with more than 1,600 providers, as well as serves as expert in credentialing to meet both The Joint Commission standards and National Commission on Quality Accreditation for delegated credentialing activities. She has been active in state and national organizations in her field holding offices in both.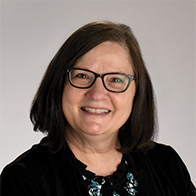 Pat Davis, Credentialing Coordinator
Pat started with the hospital in January 2000. Pat has more than 40 years of hospital experience. Her wide knowledge base and dedication to quality has been instrumental in raising the standards this department follows. She processes applications for medical staff and allied health professionals. She is the lead coordinator for questions relating to medical staff applications.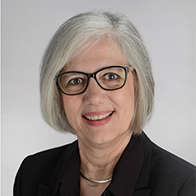 Becky Whitney, Credentialing Specialist
Becky has been with the medical staff office since June 2016. Originally from Shawnee, Kansas, she returned to the KC area from Dallas, Texas, to join our staff. She has previous experience as credentialing coordinator with a physician group. She processes medical staff and allied health professional applications and is designated our lead for questions relating to allied health applications.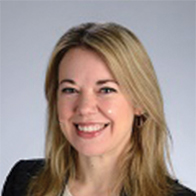 Casey Watts, CPMSM, CPCS, Credentialing Coordinator
Casey started with the medical staff office in August 2020. Originally from Kansas City, Missouri, Casey has been in the credentialing field since 2012 and comes to us from UCLA Health, Los Angeles, California, where she most recently served as the medical staff office manager and has experience working with the UCLA CVO. She will be processing initial and reappointment applications for medical staff and allied health professionals and will be taking on more responsibilities as she becomes acquainted with our processes. Casey has served NAMSS as a member of the testing redesign committee for the certification board.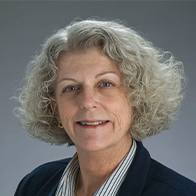 Jo Cox, Administrative Assistant to the Director
Jo's responsibilities include expiration reports for all staff, support of the director, medical staff office functions, accounts payable, as well as the chief of staff calendar. Educated as a teacher, she worked as administrative assistant to the executive director of a local radiology group before she joined the medical staff office in November 2011.
Related links