June 04, 2020
The recent tragedies that have rocked our country have led to much pain, sadness and anger. Racist beliefs and behaviors have no place in our health system, nor should they in our communities. Yet we know racial disparities and injustice have existed for far too long. This is a difficult time. Many in our organization and community are hurting.
Our vision statement – to lead the nation in caring, healing, teaching and discovering – provides a road map for action to be taken.
Caring – caring for one another, those who look like us and those who look different.
Healing – helping others heal is one of the most important acts of health care; healing not just the physical body, but the entire person.
Teaching (and learning) – sharing what we know and learning from one another are so critical in today's environment.
Discovering – truly discovering better ways to do things, better ways to speak to one another and better ways to support one another.
We know we don't have all the answers, but as a learning organization, we are reaching out for help to gain a greater understanding of the important work ahead of us. We're committed to address racial disparities within our health system. We are planning on holding small group discussions with diverse members of our health system who can and will help us better understand what our next steps should be. We will also provide resources to individuals who need support during this trying time.
What we learn must lead to action. This doesn't happen without intention and purpose. We can, should and will do this.

Bob Page
President and Chief Executive Officer
The University of Kansas Health System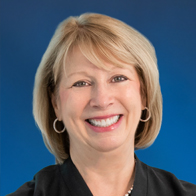 Tammy Peterman, MS, RN, FAAN
President, Kansas City Division
Executive Vice President, Chief Operating Officer and Chief Nursing Officer
The University of Kansas Health System