August 28, 2020
Kansas City, Kan. — We've expanded self-scheduling functionality within the MyChart patient portal. Online doctor appointment scheduling is quick and convenient.
Current patients can self-schedule follow-up care for the following specialties:
Current endocrinology patients can request an appointment. Office staff will review your request and contact you to confirm and provide appointment details.
To access online scheduling, current patients will log in to your MyChart account. On the desktop version, hover over Visits and choose Schedule an Appointment. On the mobile version, tap Appointments and then Schedule an Appointment.
New patients seeking primary care appointments, go to MyChart and choose Sign Up Online under New User. Follow the prompts to create an account, and then follow the same instructions to schedule your primary care visit.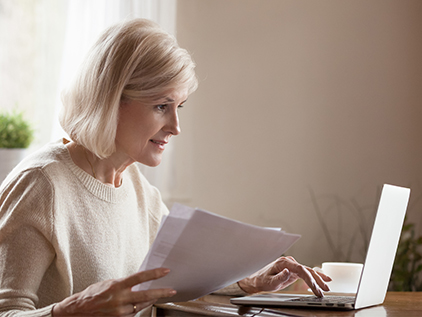 Pay your bill on MyChart
MyChart allows you to quickly and securely pay your medical bill online. You can also communicate with your doctor, order prescriptions and more.
Sign up now