Skip Navigation
The University of Kansas Health System offers complete dental care for adults. Our team of dentists, dental hygienists, dental assistants, office staff and collaborating providers works together to provide routine and advanced dentistry services in the following areas:
General dentistry
Cosmetic dentistry
Preoperative care
Co-management of diseases, including blood and organ diseases, heart failure, diabetes, neurologic disorders, psychiatric disorders, oral and other cancers
Dentistry services
Bridges for the replacement of one or more teeth
Crowns
Deep cleanings
Dentures and partials
Extractions
Fillings
Implants
Minor oral surgery
Oral health education
Preoperative comprehensive exam
Routine cleanings, fillings, X-rays and basic dental care
Streamlined referrals to oral and maxillofacial surgery
Treatment of gum disease
Treatment of mouth and dental injuries
Veneers
Whitening, or bleaching
Financial considerations
If you are enrolled in a managed care plan, your treatment at The University of Kansas Health System may be covered by insurance. Call your health insurance company to see if your plan covers our dentistry services.
CareCredit may be a finance option for some procedures. This type of credit allows patients to pay for out-of-pocket expenses not covered by medical insurance.
Preparing for radiation therapy?
Our dentistry team will work with your radiation oncology team to help you prepare for therapy and ensure the best possible health for your teeth after treatment. Services include:
Comprehensive exam, including X-rays
Removal of all decay, infection and problem teeth
A treatment plan tailored to your diagnosis and treatment
Custom fluoride prescription and trays for long-term use
Radiation treatment puts you at risk for osteoradionecrosis, which can make healing after future dental procedures difficult or impossible. Our services will greatly decrease your chance of developing this condition.
Our dental care team
Maria del Cielo Barragan

Dentistry

Locations:

The University of Kansas Health System
4720 Rainbow Boulevard
Westwood, KS 66205

Ashley N Johnson

Dentistry

Locations:

The University of Kansas Health System
4720 Rainbow Boulevard
Westwood, KS 66205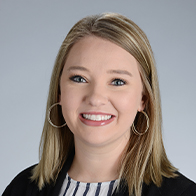 Our location
1. Dentistry

4720 Rainbow Blvd.
Suite 250
Westwood, KS 66205

Mon

8 a.m. - 4:30 p.m.

Tues

8 a.m. - 4:30 p.m.

Wed

8 a.m. - 4:30 p.m.

Thur

8 a.m. - 4:30 p.m.

Fri

8 a.m. - 4:30 p.m.

Sat

Closed -

Sun

Closed -