Skip Navigation
As an athlete, you chose to be involved with sports because of the many exciting and meaningful opportunities they provide. You want to be stronger, physically and mentally. You want to find friends with shared interests. You want to push yourself to be the best version of you. But sports can also present unexpected and unwanted challenges that may seem very difficult to overcome, including a sports-related injury, performance anxiety, management of pressure and expectations, time management, stress in or outside of the sport, self-doubts or worries about being good enough. Some athletes may have concerns around body image or eating habits. Some may experience relationship problems with their coaches or teammates.
Our sport psychology (or sports psychology) care team at The University of Kansas Health System in Kansas City is trained to teach you coping skills to overcome these barriers that can get in the way of you thriving in your sport. We can also provide mental skills strategies to enhance your physical game. Athletes are frequently looking for that edge in competition, and an often-overlooked area is the mental game. Our goal is to assist athletes in consistently achieving peak performance through developing effective pregame routines, learning how to focus and make good decisions under pressure, and bouncing back from adversity. Athletes who can learn the skills of mental toughness can maximize their physical abilities.
About sport psychology
Sport psychology is the application of psychological knowledge, principles and skills to optimize human performance and well-being. Sport psychologists work with individuals and organizations across the performance spectrum, from recreational exercisers to elite athletes.
A sport psychologist can help athletes and their families, coaches and sports organizations navigate the difficulties of life and challenges that interfere with their (or their team's) mental well-being and performance.
Sport psychologists who are clinically trained receive comprehensive education and applied learning in:
Counseling methods, practices and interventions
Ethical and legal standards of the psychology profession
Individual and cultural diversity
Methods in group counseling
Psychological consultation, assessment, interviewing and diagnosis
Scientific foundations of human development
Theories of abnormal human behavior, mental disorders and counseling techniques
Sport psychology services
Mental and behavioral health issues that a sport psychologist can address include:
Anxiety and adjustment disorders
Attentional disorders
Eating disorders
Familial and interpersonal concerns
Identity issues
Mood disorders
Personality disorders
Psychological adjustment to injury
Sleep problems
Substance use disorders
Trauma and stressor-related disorders
A sport psychologist can also assist athletes and organizations who want to go from good to great. Athletes and organizations who want to gain a competitive advantage by learning mental skills to improve focus and concentration, enhance resilience and grit, improve decision-making under stressful conditions and achieve optimal performance will often seek out a sport psychologist.
Sport psychology philosophy
Our philosophy at the health system emphasizes a strength-based and positive psychology approach that cultivates mental and emotional well-being. Athletes are people first, and their well-being is important in and outside of sports.
We focus on teaching athletes how to:
Develop precompetition routines and resilience skills
Effectively manage emotions
Enhance cognitive flexibility and creativity, and sports confidence/self-efficacy
Enrich interpersonal relationships with coaches and teammates
Improve concentration and communication skills
Manage physiological arousal levels
Navigate social media pressures
Optimize training through productive goal-setting
Use visualization strategies
We also offer mental health and performance psychology education, consultation and outreach to coaches and athletic trainers.
Why choose us for sport psychology?
Research shows that addressing mental health and well-being will improve athletic performance. Working with a sport psychologist addresses both, ensuring that athletes can bring their very best in or out of the realm of sports.
Our sport psychology program is one of just a few available in the Kansas City area. Our sport psychologist, Brett Woods, PhD, has been a certified mental performance consultant through the Association for Applied Sport Psychology since 2018. A former collegiate athlete himself, Dr. Woods has worked with elite NCAA Division I athletes throughout his career.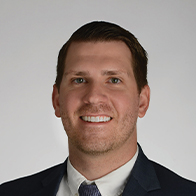 Brett M Woods, PhD
Psychology
Our sport psychology locations
1. Medical Pavilion

Sports Medicine and Performance Center
10730 Nall Ave., Suite 200
Overland Park, KS 66211

Mon

8 a.m. - 4:30 p.m.

Tues

8 a.m. - 4:30 p.m.

Wed

8 a.m. - 7 p.m.

Thur

8 a.m. - 4:30 p.m.

Fri

8 a.m. - 4:30 p.m.

Sat

Closed -

Sun

Closed -

HOL

Closed -

2. Sports Medicine and Performance Center

8302 W. 125th St.
Overland Park, KS 66213

Mon

8 a.m. - 5 p.m.

Tues

8 a.m. - 5 p.m.

Wed

8 a.m. - 5 p.m.

Thur

8 a.m. - 5 p.m.

Fri

8 a.m. - 5 p.m.

Sat

Closed -

Sun

Closed -