Skip Navigation
Adults who are bothered by the physical signs of aging may turn to injectable fillers as a way to temporarily correct wrinkles, regain fullness in their lips or restore contour to depressed areas of the face. These skin imperfections are not only a result of the aging process, but also associated with certain medical problems and lifestyle factors.
Injectables used in cosmetic treatments are made from a variety of ingredients. Among the most commonly used compounds are hyaluronic acid, hydroxylapatite and human fat. Many of these substances are produced naturally in the body.
Some of the most common ingredients used in injectable include the following
BELOTERO®
Calcium Hydroxylapatite: (Radiesse®)
Hyaluronic acid (Restylane®, Juvederm®, Hylaform®)
Poly-L-Lactic Acid: (Sculptra®)
Who is approved for injectable filler treatment?
Ideal candidates for treatment with injectable fillers are in good health, have reasonable expectations for treatment and do not smoke. While most injectable fillers are approved for general correction of facial wrinkles and folds, the applications vary with each patient and each product.
Those who seek injectable filler treatment might exhibit one or more of the following conditions
Depressed scars
Facial folds and wrinkles
Forehead lines
Lip lines
Marionette lines
Sunken cheeks
Thin or flat lips
Under eye hollows
Treatment steps
A typical injectable treatment lasts only about 45 minutes to an hour and is conducted in an office setting. Once your plastic surgeon has examined your facial appearance, he or she will mark the injection sites for the filler. After the sites are thoroughly cleansed, a topical anesthetic and ice may be applied. Next, the injections are made into the marked points with a fine needle, a process that takes only a few minutes. After injection, the surgeon will massage the area to promote a smooth result. Ice may be administered after injection to minimize swelling.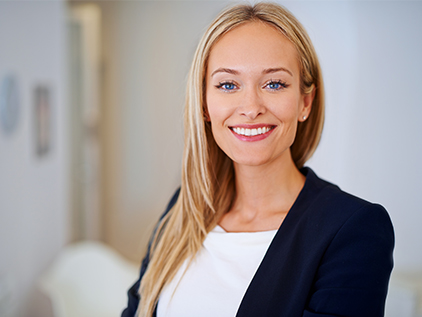 Injectable fillers are frequently used to reduce the appearance of lines around the nose and mouth.
How long do the results last?
Injectable fillers temporarily work to add volume to facial tissue and restore a smoother appearance to the face. For most fillers, you can expect the results to last anywhere between 6-24 months, until the body breaks down and clears away the product. Repeat injections will be needed to maintain correction, though usually less product is needed for subsequent treatments.
After receiving treatment, you may experience temporary redness, swelling and/or itching at the injection sites. Avoid strenuous exercise, sun or heat exposure and alcohol for the first 24 hours after treatment.
Other side effects to look for include redness, pain/tenderness, firmness, swelling, lumps/bumps, bruising, itching, edema, tenderness and discoloration.
Our team of plastic surgeons at The University of Kansas Health System are eager to take your questions concerning injectable fillers. They are at the leading-edge of plastic surgery and are eager to assist you in reaching your goals at our Kansas City location.
Our doctors