Skip Navigation
Since 1985, The University of Kansas Health System's occupational health program has helped ensure the health and safety of your employees. From workers' compensation and injury treatment to physical exams and preventive care, we offer a wide range of services and resources for companies so they can meet compliance requirements and promote health across their workforce.
Our experienced physicians, nurses and specialists provide a full range of clinical services, medical surveillance and pre- and post-hire health services. We are also committed to meeting your reporting needs to help you manage the health, safety and effectiveness of your workforce.
The University of Kansas Health System's occupational health program provides the region's most comprehensive programs and services at convenient locations.
Services and programs
Our team delivers comprehensive, interdisciplinary occupational health services for you and your workforce.
The sooner injured workers can see a physician and receive treatment, the sooner they can begin recovery. Our physicians and support professionals provide every patient with prompt, outstanding care.

Teams in our qualified clinics ensure that all injured workers receive excellent evaluation, treatment and rehabilitation services. We communicate with employers as we provide the appropriate treatment to help workers return to full duty as soon as possible. We also provide you with resources that support a safe workforce.

Workers' compensation specialists

Your employees have access to a team of experts comprising physicians from virtually every specialty in our hospital, including:

Burn and wound care
Dentistry and oral medicine
Dermatology
Ear, nose and throat
Emergency and trauma care
Infectious disease
Neurology
Neurosurgery
Occupational health and environmental medicine
Occupational health clinics
Ophthalmology
Orthopedic surgery
Pain management
Plastic surgery
Rehabilitation medicine
Spine care
Surgery, including general and vascular

We provide Department of Transportation (DOT) and general employment physical exams to meet your company's specific needs. We also offer comprehensive health exams and screenings.

In addition, our fitness-for-duty exams and clearance exams help your employees resume specific job functions after injury, rehabilitation or illness.

Our care team also conducts exams for employees in regulated jobs, such as those within the DOT, Federal Aviation Administration and Occupational Safety and Health Administration. Specialized exams are available for first responders and employees who handle hazardous materials, such as asbestos and others.

Services offered for physical exams can include:

Agility assessment
DOT physical exam
Firefighter and police physical exam
Fit-for-duty exam
Hazardous Waste Operations and Emergency Response (HAZWOPER) exam
Hazmat exam
Respirator fit testing
Respirator physical exam
Return-to-work exam
Standard physical exam

Our care team provides reliable drug and alcohol testing when needed. Accurate results are promptly delivered to you and your employee.

Our doctors and staff work closely with you and your organization to evaluate and address work-related injuries. We partner with you to reduce time lost due to employees who are on the job at less than full capacity. We share your goal to efficiently get patients the medical services and support they need so they can recover fully and safely return to work at full ability and productivity.

Our areas of expertise include:

Coordination of care for workers' compensation injury cases
Hearing conservation
Medical emergency response team safety training, including CPR and first aid
Medical services audits, including chart reviews
Respiratory protection

Medical testing and industrial hygiene

We offer:

Audiograms
Management of medical testing programs and compliance with OSHA standards
Pulmonary function testing
Respirator exams
Surveillance testing for hazardous materials handlers and firefighters

Our physical and occupational therapists help patients with injuries maximize their comfort and physical capabilities.

Our specialty-trained experts develop individualized treatment plans for those with pain, decreased strength, decreased mobility or loss of function. Our physical and occupational therapists work closely with physicians to help these patients recover and return to work.

We also provide a full spectrum of post-offer agility testing, functional capacity evaluations and return-to-work testing.

On-site services

Our physical therapists can provide on-site ergonomic services such as workstation evaluations and job analysis. We also offer on-site classes on injury reduction topics.

Our team can coordinate a full range of medical screenings and immunizations to keep employees up to date on required and recommended shots.

We provide immunizations and vaccinations for diseases and conditions including:

Diphtheria, tetanus, pertussis and poliomyelitis (TDAP)
Influenza (flu) – October through mid-December
Hepatitis A
Hepatitis B
Hepatitis C
Measles, mumps and rubella (MMR)
Pneumonia
Travel vaccinations
Tuberculosis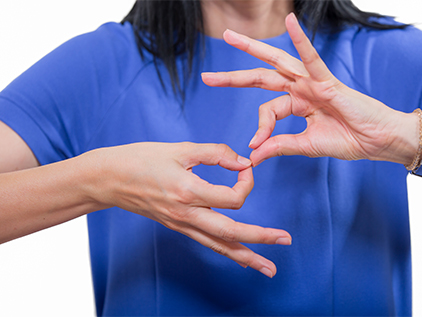 Interpreter services
Interpreters are available for clinic patients who don't speak English or are hearing-impaired.

Learn more
Occupational health at the Medical Pavilion
Learn what you can expect when you visit our location at the health system's main campus in Kansas City, Kansas.
Free parking available
Parking is available at no charge at both occupational health locations.
At the Medical Pavilion on the main campus in Kansas City, standard vehicles can park in the P2 garage on Olathe Boulevard, across the street from the pavilion. P2 provides ADA-compliant parking with 8' clearance on the ground level only. Oversize vehicles can park in Lot 70 at 36th Avenue and Cambridge Street. This lot is a 10-minute walk to the Medical Pavilion. Rides are also available.
Plentiful surface lot parking is available at the KU MedWest location in Shawnee.
About our team
Our occupational health team draws on expertise and experience including specialized physicians, nurses and medical staff.
We offer knowledge, skills and services in:
Department of Transportation (DOT) requirements
Medical review officer (MRO) needs
National Fire Protection Association (NFPA) compliance
Occupational medicine
Orthopedic medicine
Workers' compensation
We coordinate referrals to other leading specialties, including ENT, concussion, plastic surgery, dermatology, eye, dental and pulmonary care.
Workers' compensation coordinators
Workers' compensation coordinators communicate with all parties in each case. They are your key contacts for services at The University of Kansas Health System.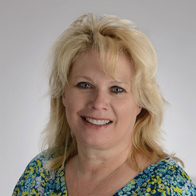 Related links