Skip Navigation
July 12, 2017
This recipe comes courtesy of Lisa Markley, a Kansas City dietitian who guest-taught one of our "Kitchen Therapy" cooking classes with the Midwest Cancer Alliance. Like this recipe? You can find it and many others from Lisa in her forthcoming book, "The Essential Thyroid Cookbook: Over 100 Nourishing Recipes for Thriving with Hypothyroidism and Hashimoto's." Learn more and thyroidcookbook.com.
This salsa contains just about every color of the rainbow. Not only does that make it mighty pretty to look at, but it's also a sign of its nutritional power: Fruits and vegetables of different colors contain different phytonutrients, so this salsa will support your health in a number of different ways.
With plenty of sweetness mixed in, this salsa isn't too hot. You can leave out the jalapeno if it's too much for you, but be aware: A little bit of heat is good for you! Capsaicin, the compound that gives jalapenos and other chilis their heat, is anti-inflammatory. It also helps to open the pathways in your cardiovascular system, improving blood flow. If you're still wary of the jalapeno, you can replace it with some cayenne pepper or chipotle chili powder.
Ingredients
1-1 ½ cups diced fresh pineapple
1 medium tomato, diced
1 red, yellow, or orange bell pepper, diced
1 jalapeno or serrano pepper, seeded and diced
2 cloves garlic, minced
¼ cup minced red onion
¼ cup chopped fresh cilantro or parsley
3 Tbsp. fresh lime juice
½ tsp. sea salt
¼ tsp. chili powder (optional)
Directions
Fresh-cut pineapple is delicious, but cutting up a whole pineapple can seem intimidating if you've never done it before. So, let's address that task first.
It's important to use a good knife when cutting a pineapple; a serrated knife works well. Start by slicing off the top and bottom, giving you a nice flat surface to place on your cutting board so the pineapple doesn't wobble. Then slice straight down the sides, working your way around the pineapple until the skin is gone.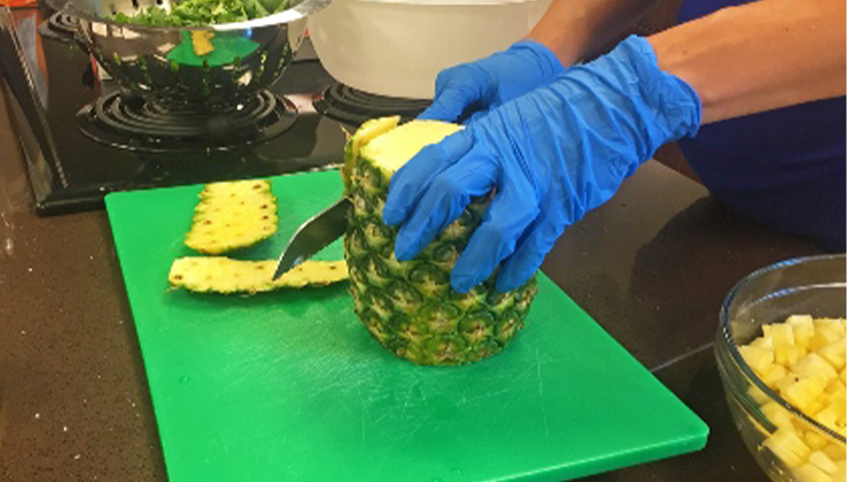 Now, cut around the core, giving you four large chunks to work with. (Don't throw out the core! It is rich in bromelain, another anti-inflammatory compound. Throw it in the freezer and put it in a smoothie later.) Now, you can chop those chunks into smaller pieces, always laying the pineapple down on a flat edge.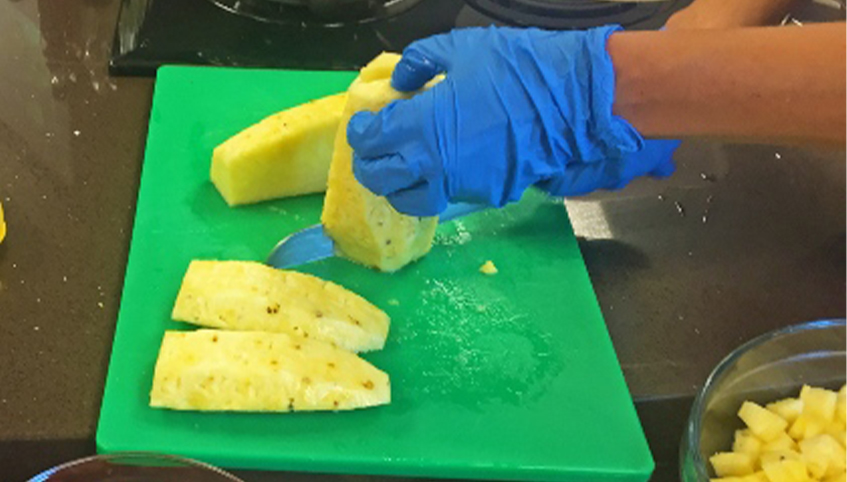 If you don't have time to chop up a fresh pineapple, you could always use some frozen pineapple chunks in a pinch. Just thaw it out and drain the extra liquid.
Once you're done chopping the pineapple, and the rest of the ingredients, you're almost done. Just toss everything together in a medium-sized bowl, add some additional lime juice if you like, and you're ready to serve. You can also make this ahead of time – in fact, the flavors will become stronger as it sits in the fridge.
Explore more news, events and media