February 17, 2020
Thanks to those who support The University of Kansas Health System, we are able to make a difference in the lives of thousands of patients in the Kansas City region and throughout Kansas. Here, some of our supporters share why they chose to give to our health system.
Pat Pfannenstiel
In our 32nd year of marriage, my wife, Peggy, was diagnosed with a rare, fast-growing brain tumor called glioblastoma. Our neurosurgeon and neurooncologist at The University of Kansas Health System guided us through the best available treatment options. When it became clear Peggy was going to die, the palliative care team and nurses helped our family cope with the end stages of her life.
Two neurosurgery ICU nurses went above and beyond. They came to the hospital on their day off to give Peggy a spa treatment before I took her home. That's why I created the Peggy Pfannenstiel Neuroscience ICU Nursing Award. My wife died on October 11, 2016, but she would have been proud to have her name associated with this annual recognition of the angels among us.
Nancy Klug
I was diagnosed with breast cancer in 2009 and received excellent care at The University of Kansas Cancer Center. Because of cancer, I became friends with wonderful people I would not have met otherwise. I began donating Maui Rose glycerin soaps to Missys' Boutique® because the staff embraced me. The soap is handmade by another one of my cancer connections, longtime friend Alicia Sullivan, who lost her husband to melanoma at 37. I like donating something tangible. Proceeds go toward patients in need or other costs. And each fragrant bar represents a personal wish from me.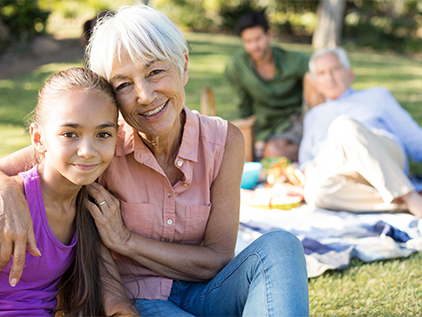 Support The University of Kansas Health System
Make a difference in the lives of thousands of patients in Kansas City, the region and beyond. Your gift will help us provide the best care to patients and families today and for years in the future.
Donate now