May 16, 2022
Kansas City, Kan. — Becker's Healthcare recently released its annual 150 Top Places to Work in Healthcare | 2022, which "highlights hospitals, health systems and healthcare companies that promote diversity within the workforce, employee engagement and professional growth." The University of Kansas Health System is honored to be on the list.
According to Becker's Healthcare, recognized organizations:
Offer benefits and opportunities for employees to build successful careers above and beyond the average healthcare provider or company
Encourage professional development
Promote leadership from within
Additionally, many of the organizations strive for a work-life balance through wellness and personal benefits. Outside of the employee realm, Becker's also looked at community impact through volunteerism and giving back.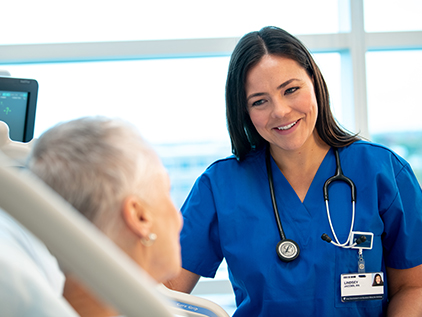 Ready to join us?
Take the first step toward your career at The University of Kansas Health System.
Search jobs now