Skip Navigation
We've made it easier than ever to get your prescriptions filled at our pharmacy. Our team also provides expert advice on medications and will check for possible interactions.
Get your prescriptions filled
If you are being discharged from the hospital, or you have seen a doctor in one of our clinics, we can fill your prescriptions and you can pick them up before you leave. Talk to your physician or care team about sending your prescriptions to our pharmacy. Full payment or your insurance copayment is expected.
Easy refill options
Visit MyChart: It's easy to refill your prescriptions in MyChart, our secure patient portal. After you register for a MyChart account or log in to your existing account, refilling a prescription can be done at any time by selecting Refill Medications. Then select any of your medications to refill and choose the option of either picking it up or having it delivered.


Call our automated refill system: Call 913-588-2361 then follow the prompts to order refills. Select the option to either pick up your prescription at the pharmacy or have it delivered.


Email your refill order: Send us a message at myrph@kumc.edu. Provide your name along with the prescription number printed on the prescription label. Let us know if you plan to pick up your prescriptions at one of our locations or if you want them delivered.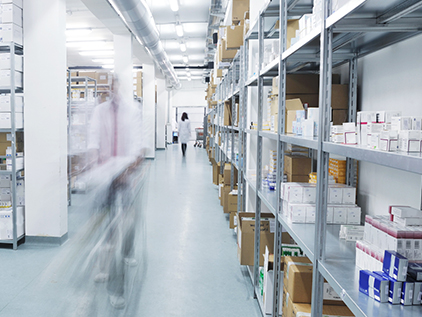 Free shipping and delivery
If you don't have time to pick up your prescriptions from one of our locations, we'll ship them to you free of charge. Medications will arrive in unmarked packaging within 2-3 business days. Sign up for email alerts, and we'll send you tracking numbers when your medications have shipped.
Explore more pharmacy services