Skip Navigation
Abdominal Aortic Aneurysm
Abdominal Aortic Aneurysm
Aortic aneurysm in the abdomen or stomach area is a weakening or bulge in the part of the aorta that supplies oxygen to this area of the body and down through the legs. It affects men more often than women. If the aneurysm bursts, it requires emergency treatment. AAA is the 10th leading cause of death in men age 50 and older.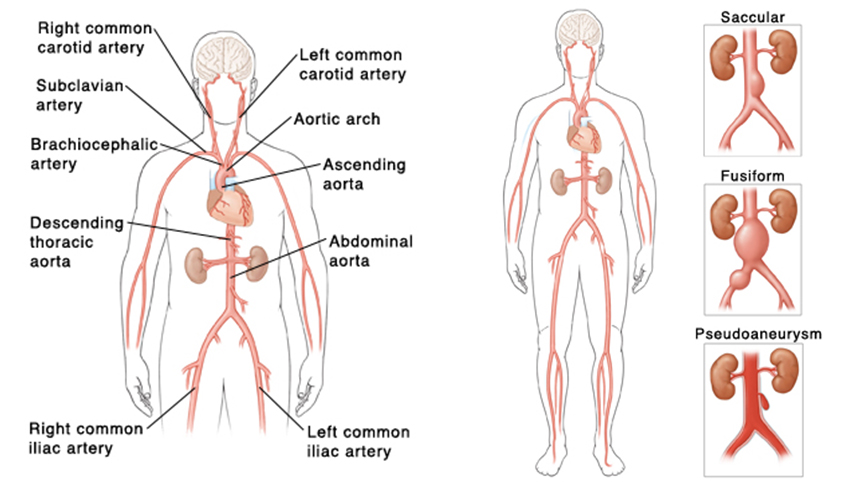 Abdominal aortic aneurysm symptoms
Most people with AAA have no symptoms at all. Such aneurysms are usually found during tests for other problems. Depending on the size, you may need surgery right away. If it is relatively small, your doctor may just want you to visit regularly to check for growth.
Abdominal aortic aneurysm risks
We don't know the exact cause of aortic aneurysm. We do know that people with certain risk factors may be more likely to get it. Some risk factors are under your control, while others are not.
Age: people age 60 and older are at greater risk
Tobacco use: smoking increases your risk dramatically
Family history of this problem
Gender: men are 5 times more likely to have an abdominal aortic aneurysm
Health History: if you have heart disease or peripheral artery disease, you are at greater risk
Sedentary lifestyle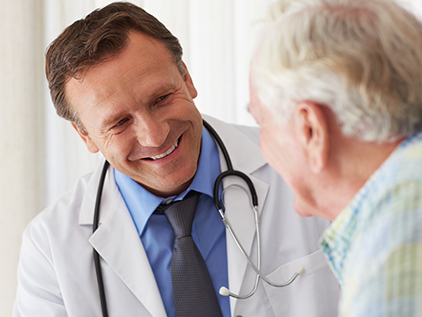 Abdominal aortic aneurysm
Doctors at The University of Kansas Hospital use the most current techniques to guide treatment of vascular disease.
Review the treatment options