Skip Navigation
The University of Kansas Health System offers leading expertise in the diagnosis and treatment of cardiac amyloidosis. We provide the region's first and only multidisciplinary amyloid program, which includes a dedicated cardiac amyloid program.
Amyloidosis can take several different forms. It is diagnosed in only about 200,000 people in the United States each year, which can make it challenging to identify. Yet, as each disease variation requires specialized care, an accurate diagnosis is crucial to achieving a positive outcome.
What is cardiac amyloidosis?
Cardiac amyloidosis is a heart disorder caused by deposits of an abnormal protein called amyloid. When abnormal proteins are deposited into the heart, it reduces the heart's normal function and ability to pump blood. Signs of cardiac amyloidosis may include:
Bilateral carpal tunnel syndrome
Diarrhea or constipation
Dizziness
Fatigue
Heart failure symptoms, such as shortness of breath and swelling in hands, arms, legs and feet
Joint pain
Kidney dysfunction
Loss of appetite
Low blood pressure
Nausea or vomiting
Tingling or pain in hands and feet
Weakness
Cardiac amyloidosis can be inherited. It is more common in men than women. It is rare in people under age 40. Cardiac amyloidosis can also occur because of other conditions, such as blood disorders and bone cancer.
Types of cardiac amyloidosis
The types of amyloidosis that can affect the heart include:
Hereditary amyloidosis is caused by an inherited gene mutation and involves TTR amyloid protein produced in the liver. Liver transplantation used to be the only treatment option; however, research studies have led to the Food and Drug Administration (FDA) approval of gene silencing treatments in 2018.

Light chain amyloidosis causes organs and tissues, including the heart, to thicken and eventually lose function. People with light chain amyloidosis in the heart may experience fatigue, shortness of breath, heart palpitations and chest pain.

Transthyretin amyloidosis occurs when amyloid proteins are deposited into the left ventricle, which is the main pumping chamber of the heart. It can run in families. People may develop symptoms as early as age 20 and as late as age 80. People without a family history can also develop transthyretin amyloidosis. It most commonly affects the heart, and it can also cause ccarpal tunnel syndrome and peripheral neuropathy, or pain or numbness in the hands and feet. People may begin to experience symptoms after age 65.

Wild-type ATTR amyloidosis is related to aging and most frequently causes heart damage that may lead to heart failure. Wild-type ATTR amyloidosis is frequently misdiagnosed or unrecognized, as it affects older adults who often experience other heart conditions. The FDA recently approved a protein stabilizer drug therapy for this kind of amyloidosis.
Cardiac amyloidosis symptoms and risks
Symptoms of cardiac amyloidosis may include:
Excessive urination at night
Fatigue
Heart palpitations
Shortness of breath
Swelling of the abdomen, legs, ankles or other part of the body
Thickened heart tissue
Trouble breathing while lying down
Amyloid accumulation in the heart can lead to heart failure and heart rhythm problems, including fast, irregular or slow heart rates. Other cardiac risks may include:
Atrial fibrillation, an irregular and rapid heart rate that increases the risk of strokes, heart failure and other heart-related complications
Congestive heart failure, which occurs when the heart doesn't pump blood as well as it should
Heart conduction disorders, such as symptomatic cardiac conduction system disease
Inability to tolerate cardiac medications for heart failure treatment
Sick sinus syndrome, or the inability of the heart's natural pacemaker to create a normal heart rate
Ventricular arrhythmias, or abnormal heartbeats that originate in the lower heart chambers
Cardiac amyloidosis diagnosis and screening
Our cardiovascular experts provide the latest testing and diagnostics. Diagnostic tests may include:
Cardiac MRI
Echocardiography with strain imaging
Electrodiagnostic testing to test the function of muscles and nerves
Genetic testing
Scintigraphy, an imaging technique to identify amyloid proteins
Tissue pathology of the nerves, muscle, heart, liver or abdominal fat pad
Our specialists perform more than 280 scintigraphy tests each year to diagnose and treat cardiac amyloidosis. They have the expertise and highest experience in the region to recognize and treat this rare disease.
Cardiac amyoidosis treatment
We offer FDA-approved treatment options for both wild-type ATTR amyloidosis and hereditary amyloidosis. Treatment options may include:
Changes to your diet, such as limiting salt and fluids
Implantable cardioverter defibrillator or pacemaker
Medications such as digoxin, calcium-channel blockers, beta blockers or prednisone
Transthyretin protein stabilizer for wild-type ATTR amyloidosis
Because we are an academic health system, our team participates in many national clinical trials for advanced treatments. Patients can benefit from our knowledge about the latest cardiac amyloidosis treatment options. They may even have the potential to take part in a clinical trial.
Why choose us for cardiac amyloidosis care
The cardiac amyloidosis program at The University of Kansas Health System is one of the nation's top programs for treatment of this disease. We offer a team of cardiology experts, physicians, advanced practice providers, nurses and pharmacists with unparalleled amyloidosis treatment experience. Amyloid education, as well as early diagnosis and treatment initiation, are the top goals of our care team. We also work with the experts at The University of Kansas Cancer Center to treat other types of amyloidosis.
Our program has expertise in working with insurance providers to obtain authorization prior to medication treatment. Approximately 100% of our patients have received insurance approval for specialty medications. Our team also helps patients who cannot afford specialty medication access available grants and resources for copayment assistance.
Our team includes 2 clinical pharmacists, a medication assistance coordinator, social workers and clinical nurse coordinators who provide dedicated individual patient support.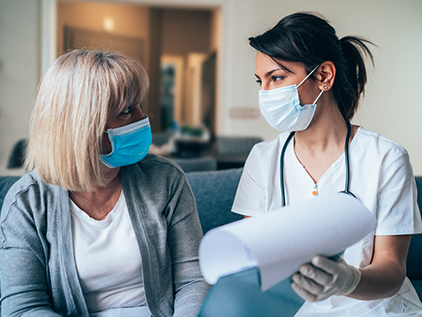 Collaborating for better care
The University of Kansas Health System and The University of Kansas Cancer Center often work together to help those with cardiac amyloidosis. The cancer center is 1 of just 71 NCI-designated cancer centers in the nation.
Learn more
Your cardiac amyloidosis care team
Thomas L Rosamond

Cardiology

Locations:

The University of Kansas Hospital
4000 Cambridge Street
Kansas City, KS 66160

Zubair I Shah

Heart Failure and Transplantation Cardiology

Locations:

The University of Kansas Hospital
4000 Cambridge Street
Kansas City, KS 66160

Clinical Focus:

Heart Failure and Transplantation Cardiology
Cardiology
Elaine Knipper, RN, BSN
Cardiac Amyloid Nurse Navigator