Skip Navigation
Advanced heart failure is a serious medical condition that requires high-level care. As an academic medical center, we are uniquely equipped to provide you with the most advanced heart failure tests and treatments available in Kansas City. Our cardiologists are research leaders pioneering the next big breakthroughs in heart failure medicine.
What is advanced heart failure?
When you are diagnosed with advanced heart failure, it means that your heart is not pumping blood efficiently to other important organs. When this happens, fluid can build up in the lungs, causing congestion, or congestive heart failure. As the heart works in overdrive to maintain blood flow, it starts to weaken and enlarge. Heart failure can affect one or both sides of the heart.
Advanced heart failure symptoms and risks
According to the Centers for Disease Control and Prevention, about 5.7 million adults in the United States have heart failure. Early detection and diagnosis are critical for improving quality and length of life. Common symptoms include:
Cough or wheezing
Fatigue
Reduced appetite and nausea
Shortness of breath
Sudden weight gain
Swelling of the feet, ankles or legs
Advanced heart failure diagnosis and screening
Heart failure is diagnosed through careful medical evaluation, including a thorough physical exam, review of your medical history and cardiac tests and imaging. Some of the diagnostic tools used to detect heart disease include:
Cardiac computerized tomography (CT) scan: A CT scan uses an X-ray to produce 3-dimensional images of your heart, chest and blood vessels.
Chest X-ray: A chest X-ray allows your doctor to see a picture of your heart and lungs. This can be used to identify other conditions that may not be heart failure.
Echocardiogram: An echocardiogram allows your doctor to see the size and shape of your heart, as well as anything unusual. Echocardiograms are also used to determine how well your heart is pumping, which is important for classifying heart failure.
Electrocardiogram (ECG): An ECG can be used to detect heart rhythm problems or other heart abnormalities.
Stethoscope: Your doctor may listen for abnormal sounds that may indicate heart failure.
Your doctor may order alternate or additional tests based on your unique circumstances.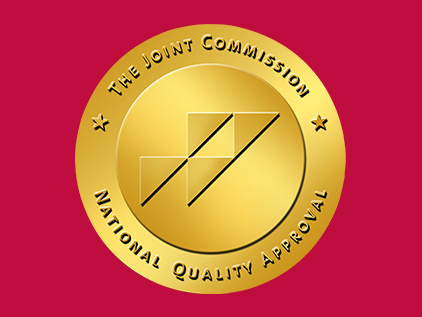 First in the nation
We were the first in the nation to receive Comprehensive Cardiac Center certification from The Joint Commission. This award recognizes heart programs with a comprehensive approach to care and a commitment to excellence, along with a dedication to continuous improvement. The certification criteria include outstanding patient outcomes and a patient-first philosophy where all specialties work together for the benefit of the patient.
Request an appointment
Advanced heart failure treatment
Our advanced heart failure and transplant program includes a multidisciplinary care team consisting of cardiologists, cardiothoracic surgeons, cardiac nurse navigators and more. These specialists work together and share information and identify the best possible course of treatment for you.
We offer:
Bridge-to-transplant services
Complex heart surgery
Heart failure infusion
We provide the best available heart failure therapies through leading-edge research. Our cardiologists and cardiothoracic surgeons are pioneers in their fields and among the most respected in the nation. With a long history of innovative, compassionate care, they use today's most sophisticated treatments, techniques and medications, including:
Why choose us for advanced heart failure
Academic health systems like The University of Kansas Health System are able to care for the sickest patients with the most complex heart issues. Our patients come from all walks of life – throughout the Kansas City region and beyond.
As the only hospital offering heart transplant surgery in Kansas, our hospital has become a destination for those seeking advanced heart failure treatment. Our heart failure and transplant services have been recognized for maintaining the highest standards of care.
Our advanced heart failure program earned a perfect score from The American Heart Association/American Stroke Association's Get With The Guidelines program.
Our participation in Get With The Guidelines demonstrates our commitment to quality care.
The American Heart Association/American Stroke Association awarded us with the Gold Plus Achievement Award for heart failure as part of the Get With The Guidelines program.
We have also made the honor roll for heart failure as part of Get With The Guidelines.
Your heart failure care team
You will be cared for by a team of heart failure experts. Our team brings together an experienced staff that is solely dedicated to heart failure.
Cardiologists: At The University of Kansas Health System, we have 6 dedicated, board-certified cardiologists who specialize in heart failure. Our cardiologists are some of the best and brightest in the nation and come from the most esteemed cardiology programs in the country. The culmination of their interests, expertise and many years of experience ensures you receive reliable, yet innovative care.
Nurses: Our nurse practitioners have achieved national certification in heart failure. We also have nurses who specialize in heart failure care.
Others: Dietitians, pharmacists, case managers, social workers and palliative care providers offer much-needed support services before, during and after your treatment.
A cardiologist and nurse specializing in cardiology will lead the team. Depending on your needs, your team may also include interventional cardiologists, heart rhythm specialists or heart surgeons. Because we are an academic medical center, we have access to the latest treatments and clinical trials.
Your cardiologist and nurse will work closely with you to ensure your treatment plan is effective. They will also offer guidance and resources to help you establish and maintain the healthy changes to your diet and lifestyle. They will keep in touch with you and respond to your questions and concerns quickly.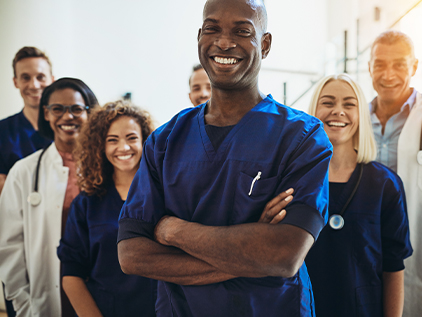 Find a doctor
Doctors at The University of Kansas Health System are care providers and researchers at the forefront of new medical discoveries. From primary care to complex conditions, we offer hundreds of specialists.
Find a doctor
Advanced heart failure resources and support
If you are living with advanced heart failure, The University of Kansas Health System is here to support you. We offer a variety of resources for our heart failure patients, including:
Living with advanced heart failure
Our goal is to help you enjoy your life, both in and out of the hospital. To do this, The University of Kansas Health System offers comprehensive, advanced heart failure outpatient care. We provide a number of support services and therapies to monitor your progress, promote health and provide education so you recognize the symptoms of heart failure early.
Outpatient care for advanced heart failure serves as a bridge between inpatient services and at-home care. You'll have access to a wide range of conventional and advanced therapies, including:
Cardiac rehabilitation
Individual healthcare directives
IV infusion
Labs
Lifestyle guidance
Medications
Social support programs
A dedicated team provides patient-centered, innovative care across the continuum – allowing you to receive specialized care at every point in the disease process. Outpatient care helps reduce readmission rates for many people, as well as provides an avenue for education and professional support.
Infusion care for heart disease
The University of Kansas Health System provides outpatient infusion treatments to prevent readmission and improve comfort and quality of life. Infusions help remove waste substances from the body when the heart isn't pumping vigorously. During treatment, a team of caregivers from nursing, dietetics, pharmacy and cardiac rehabilitation meets with you and your family to review home healthcare – from nutrition and exercise to medications and future medical visits.
Our facility is the only one in the Kansas City area to offer this type of advanced outpatient transitional care for patients with advanced heart failure.