Skip Navigation
The cornea is the crystal clear tissue covering the front of the eye. It works with the lens of the eye to focus images on the retina and accounts for approximately two-thirds of the eye's total optical power. Sometimes the cornea is damaged through disease, infection or injury. If this affects the light as it enters the eye, it may interfere with vision as well.
Our fellowship-trained, board certified specialists at The University of Kansas Physicians Eye Center have experience dealing with a wide range of diseases and disorders affecting the cornea.
Common conditions include: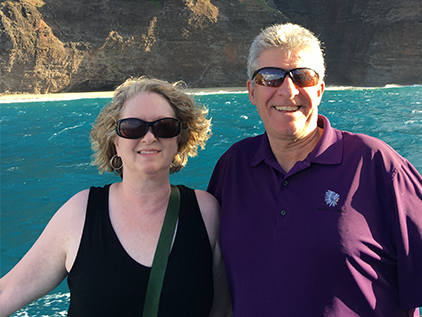 Like a 'Shearing Shard of Glass'
Collaborative surgical and medical treatment helped Christi battle Acanthamoeba and save her eye.
Read Christi's story