Skip Navigation
COVID-19 is a highly infectious disease caused by the novel coronavirus (SARS-CoV-2). Most people who get COVID-19 will have mild to moderate illness with shortness of breath or a fever. Most will recover with rest and treatment of symptoms at home. But for some, COVID-19 can become severe – requiring hospitalization – and result in long-term health complications or even death. People who face longer-term recovery from COVID-19 may experience reduced lung function, heart trouble, fatigue or cognitive issues (brain fog).
What is COVID-19?
COVID-19 is an infectious disease caused by a virus. COVID-19 spreads from person to person primarily through the droplets an infected person discharges through their nose or mouth in sneezes, coughs or breath clouds. When another person breathes in those droplets or transfers them from their hands or a surface to their face, eyes, nose or mouth, that person may also become infected.
It is possible to be infected without developing symptoms and unknowingly shed disease, possibly infecting others. Once infected, a person may begin spreading disease in their droplets up to 48 hours before exhibiting symptoms.
COVID-19 symptoms and risks
COVID-19, the disease caused by the novel coronavirus, can result in many different types of symptoms. The virus can have a long incubation period, meaning you may experience symptoms 2-14 days following your exposure.
COVID-19 is a highly contagious disease. Anyone can get it, whether younger or older, healthy or not. You could be at higher risk of becoming ill and experiencing disease complications if you:
Are older
Have existing health conditions, like heart, lung, liver or kidney disease
Have a weakened immune system or a blood disorder
Are obese or have diabetes
COVID-19 does not discriminate. To reduce your risk of getting sick:
Wash your hands often with soap and water, scrubbing for at least 20 seconds. Use an alcohol-based (at least 60% alcohol) hand sanitizer when soap and water aren't available.
Keep your hands away from your face, eyes, nose and mouth.
Maintain a distance of at least 6 feet between yourself and anyone not part of your immediate family or household.
Wear a face covering or mask when out in public, in a shared space or any time you cannot maintain physical distancing.
Cough or sneeze into a tissue or into your elbow.
Avoid gatherings if you can and limit necessary gatherings to 10 people or fewer. Keep gatherings outdoors whenever possible.
Doctors illustrate benefits of masks
Pulmonologist Steve Stites, MD, and infectious disease specialist Dana Hawkinson, MD, brave a sub-zero freezer to illustrate the importance of physical distancing and the difference wearing a mask or face shield can make in controlling the spread of COVID-19.
Dr. Steve Stites: We're back in the freezer. I'm here with good old friend "Doc Hawk."
Dr. Dana Hawkinson: Hi.
Dr. Stites: How are you?
Dr. Hawkinson: It's cold.
Dr. Stites: It is cold. This is our cool tape measure. What does it show us? Six feet. Let's see how far our breath goes. That was a big breath. It's going 6 feet.
Dr. Hawkinson: It's getting here.
Dr. Stites: Now a normal breath. We're just talking probably about 3 feet. There is a tape measure just to be showing you. How far it goes. Now we're going to put a mask on. Let's see what happens. Can we keep each other safer? Let's take our deep breath. Man, I just felt a little breath go out a couple of inches. How about you?
Dr. Hawkinson: Yep. Not too far at all.
Dr. Stites: All right a couple of easy breaths.
Dr. Hawkinson: Even just talking nothing.
Dr. Stites: Nothing's going on. Once again mask keep you safe. But let's see what happens when we put on a cloth mask. Can we take a deep breath and try it again? I don't know about you, but my glasses totally fogged up.
Dr. Hawkinson: I can see a fog, I don't see the breath.
Dr. Stites: I don't see the breath either, pretty awesome. Let's see what happens when we, try it with a face shield. Face shield on, where's my breath go? Oh-oh, I'm seeing a little more coming out. Dana, how about you?
Dr. Hawkinson: I think it's coming out the way.
Dr. Stites: That's the problem with the face shield. It just goes down and still gets into the air. And when you stand here and you breathe, pretty soon I create a little breath cloud all around me, and then other people walk through my breath cloud. That's why masking is so important, because Doc Hawk, he doesn't create the breath cloud, with the Chiefs mask on.
Dr. Hawkinson: Nothing.
Dr. Stites: It's awesome. So you know how to stay safe. Do the thing we've been doing in the operating room for generations. It helps keep you safe there. It helps keep you safe on the street, and in your home and everywhere you go. Wash your hands, keep your distance. Six feet, there it is.
Dr. Hawkinson: Make sure you wear a mask, to keep yourself safe, keep your family safe. Keep all of us. We can do it together.
Diagnosis and screening for COVID-19
If you are feeling sick, you can screen yourself for possible COVID-19 by considering whether, in the last 3 days, you have experienced:
Temperature > 100.0°F
Cough, shortness of breath or chest tightness
Sore throat
Diarrhea, vomiting or abdominal pain
Loss of sense of taste or smell
Muscle aches or chills
Runny nose or sneezing
Persistent headache
Close contact with someone who received a positive COVID-19 test in the last 14 days
If you answer yes to any of these, you may have COVID-19. Call your primary care provider's office or set up an urgent care video visit with the health system's urgent care team. Sign in to your MyChart account and choose Urgent Care Video Visit to begin the process.
Many COVID-19 symptoms are similar to symptoms of common colds or allergies. Learn how to tell the difference.
The health system performs COVID-19 testing by appointment only. We use the nasopharyngeal swab, considered the gold standard for the most accurate testing. Learn more about COVID-19 testing.
You should remain home and isolated while awaiting COVID-19 test results.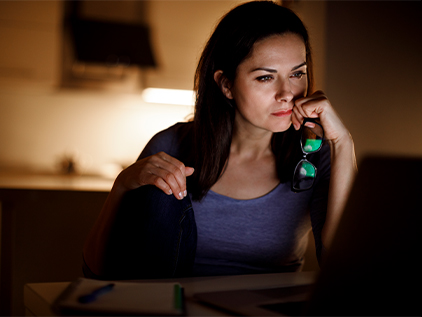 Glossary from A to V
The COVID-19 pandemic has sparked an array of new words and terms. Confused? Try our COVID-19 glossary, defining key words from A to V.
View glossary
COVID-19 treatment
Most people who have COVID-19 will be able to recover safely at home without seeking medical care. Rest, fluids and pain and fever reducers will ease symptoms.
The Centers for Disease Control and Prevention reports that 1 in 5 people with COVID-19 will require medical care. This care can span:
Emergency treatment
Hospital-based treatments
Outpatient treatments
Emergency care
Some symptoms, whether caused by COVID-19 or another medical condition, require immediate attention. Call 911 or go to the nearest emergency department if you experience any of these symptoms:
Extreme difficulty breathing, including the inability to speak a full sentence
Temperature ≥ 103.0 F
Severe or constant chest pain/pressure
Confusion or inability to be roused
Blue lips or face
Slurred speech
Seizure
Coughing up blood
Too weak to stand
Tell the 911 operator or first responders you are being evaluated for COVID-19.
Outpatient care
Many patients will work with their primary care providers for symptom management. Some may qualify for monoclonal antibody therapy.
Monoclonal antibody therapy is an available treatment for people recently diagnosed with COVID-19. A monoclonal antibody is a medical product produced in a laboratory. These molecules are designed to act just like the antibodies the body would produce to recover from a disease. The therapy is given by intravenous infusion in an outpatient setting. It should be given as soon as possible after a positive COVID-19 test and within 10 days of the first symptoms.
Monoclonal antibody treatment for COVID-19 – called bamlanivimab – is given to eligible patients, who must meet criteria as follows:
Your primary care provider is an excellent point of contact and supportive care in managing COVID-19. We encourage you to contact your primary care provider if you have one or more of the following conditions and are being tested for COVID-19:
Chronic lung disease
Moderate to severe asthma
Older than 60 years of age
Pregnancy
Serious heart conditions
Obesity (body mass index [BMI] ≥ 40)
Smoker
Weakened immune system, including undergoing cancer treatment, prolonged use of steroids, transplant recipient or diagnosed with HIV/AIDS
Underlying conditions (diabetes, renal failure, hypertension or liver disease)
Hospital-based care
Adult patients who must be hospitalized for COVID-19 may receive:
Remdesivir, an antiviral drug
Dexamethasone, a steroid used for anti-inflammatory and immunosuppressant effects
Anti-coagulants (blood thinners)
Supplemental oxygen may also be given, and the use of a mechanical ventilator may be necessary to help patients breathe.
Post-COVID-19 symptom management
For many people, a full recovery from COVID-19 can take weeks or months. Some of the disease's symptoms can affect your body for a very long time. If you experience symptoms for 3-12 weeks after the initial infection, doctors call this condition post-acute COVID-19. If you have symptoms for more than 12 weeks after the initial infection, doctors call this condition chronic COVID-19.
You may commonly hear people with post-acute or chronic COVID-19 called long-haulers, and you may hear these persistent symptoms called long-haul symptoms. These symptoms can include:
Chest tightness
Cognitive issues or "brain fog" (confusion, short-term memory loss, difficulty concentrating)
Continued loss of smell or taste
Depression or anxiety
Fatigue
Headaches
Malaise (a vague feeling of unwellness)
Myalgia (muscle aches and pains)
Palpitations
Shortness of breath
Tiredness or aggravation of symptoms following exertion, even mild exertion
The health system offers a multidisciplinary program to provide post-COVID-19 symptom management for post-acute and chronic disease. Our nurse navigators will listen to your symptoms and concerns and help connect you with the appropriate specialists.
If you have questions about post-COVID-19 symptom management, contact your primary care provider.
Don't have a primary care provider? Call 913-588-1227 for help establishing one.
COVID-19 frequently asked questions
Influenza (flu) and COVID-19 are contagious respiratory diseases caused by different viruses. While some of their symptoms are similar – like a fever – COVID-19 spreads much more easily than the flu. It can take longer for a person to show symptoms, and people can be contagious longer. COVID-19 causes more serious illnesses in some people including possible long-term respiratory, heart or cognitive issues.

Yes. Children should practice the same prevention behaviors as recommended for adults as much as possible: wash hands, keep distance, avoid gatherings and wear mask.

You can reduce your risk by practicing all of the recommended prevention behaviors. No single one of them is foolproof, so using them together is the best way to avoid infection. Wash your hands, keep your distance, avoid gatherings and wear your mask.

While there is no data to prove wearing 2 masks is better than 1, some people feel safer and are able to tolerate double masking.

Yes. Your care teams in hospitals and doctors' offices practice all of the necessary protocols to safely deliver care to COVID-19 patients and all other patients.

Providers usually refer to COVID-19 as acute if the person is contagious and experiencing significant health challenges. During the recovery phase, the person may still require medical care, but is no longer infectious.

No. It has not proven to be a safe or effective treatment.

The swab looks like a long, narrow stick with a soft brush at one end. The health provider will insert the soft end into and up your nose to collect a sample. The swab must reach quite far back to make contact with cells at the very back of your throat and base of your nose. It's not comfortable, but not truly painful. Your eyes may water and you may experience a gag reflex. The nasopharyngeal swab, when administered correctly, provides the most consistent, accurate test results.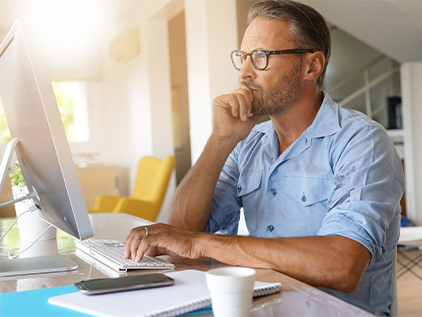 COVID-19 vaccine FAQ
Vaccines for COVID-19 are here, but with them have come many questions. We answer as many as we can for you.
Read the FAQ
Why choose us for COVID-19 care
As part of the region's premier academic medical center, The University of Kansas Health System provides leading care and access to clinical trials. Our specialists collaborate in multidisciplinary teams to deliver complete care. Care teams for COVID-19 patients may include experts in internal medicine, family medicine, emergency medicine, respiratory care, infectious disease management and more.
Our infection prevention and control team has deep experience in the policies and practices that keep patients, visitors and staff safe even while treating contagious conditions. These skilled professionals consistently establish and evolve safety measures in keeping with new discoveries and information related to COVID-19. We consistently share the latest updates to ensure the safety of our environment and the people in it.
Our leaders have set the bar on community education, ensuring the latest accurate, scientific, objective information is readily available. This content is made available in multiple ways, but one is the Facebook Live session led by Steve Stites, MD, chief medical officer, and Dana Hawkinson, MD, medical director of infection prevention and control. The events – free and accessible to any interested viewer, have reached thousands across the country and even outside the nation. The video archive is available.
In partnership with the University of Kansas Medical Center, our physicians regularly develop, lead and participate in clinical trials, advancing new treatments and bringing expanded options to our patients. COVID-19 is no exception.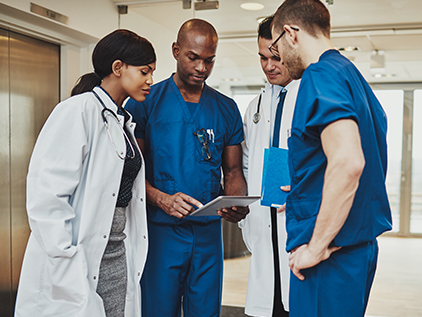 Leading research and clinical trials
As part of one of the nation's premier academic medical centers, our care providers are committed to research and scientific discovery through the University of Kansas Medical Center. We can often include our patients in potentially lifesaving clinical trials and treatment options not available anywhere else.
Our Research