Skip Navigation
COVID-19 Testing
If you are experiencing symptoms of COVID-19 or have been exposed to someone who has tested positive for the virus, you may need to receive a COVID-19 test. Your provider will evaluate your concerns and determine whether a COVID-19 test is appropriate.
The University of Kansas Health System offers a drive-thru swab clinic for COVID-19 testing. We perform tests by appointment only. To schedule: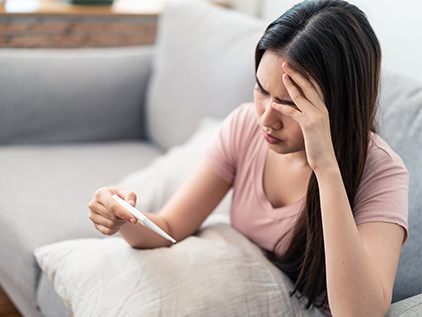 Urgent care COVID-19 testing available
COVID-19 testing is now available for symptomatic patients during urgent care appointments.
Learn more
At the COVID-19 test location
Your COVID-19 test appointment will be at our Indian Creek Campus. Our team will come out to you. Please remain in your vehicle. Our team members collect the sample using a nasal swab. They will wear all the necessary personal protective equipment.
You should visit only your scheduled location. Bring a photo ID. Patients younger than 16 must be accompanied by a parent or guardian.
When you arrive, follow the cones to park. Then call from your vehicle to check in.
Our COVID-19 testing location
1. Indian Creek Campus

10790 Nall Ave.
Overland Park, KS 66211
Receiving your COVID-19 test results
Our team will do everything possible to provide your test results within 48 hours. We will contact you by phone or through MyChart when your results are available. MyChart is the fastest way to receive your results. If you do not have a MyChart patient portal account, sign up now.
It is important to isolate at home while waiting for your test results. Until you have them, please behave as though you tested positive in order to contain the spread of the virus and protect those around you.
Other COVID-19 testing locations
For testing sites outside of The University of Kansas Health System, explore the following resources :
Care after your COVID-19 test
Now is an important time to communicate with your healthcare team. If you have a primary care physician or a specialist managing your care, notify them of your COVID-19 test results to receive additional instructions. If you do not have a primary care provider, we can help. You are strongly encouraged to begin and maintain care with a primary care physician if you have any of the following conditions and are being tested for COVID-19:
Chronic lung disease
Older than 60 years
Renal failure
Serious heart conditions
Smoker
Weakened immune system, including undergoing cancer treatment, prolonged use of steroids, transplant recipient or diagnosed with HIV/AIDS.
COVID-19 testing to prepare for surgery
Your provider may require you to be tested for COVID-19 in advance of a scheduled surgery or procedure. Knowing your coronavirus or COVID-19 status is important to you and your care team. Although you may not have any symptoms, travel or exposure related to routine COVID-19 screening, your status affects how your healthcare team will plan for your procedure and hospital stay.
Your surgical specialists will refer you for COVID-19 testing 48-72 hours prior to a procedure, operation or planned labor and delivery.
Should you begin to experience symptoms, travel or be exposed to a COVID-19-positive person, immediately contact your care team. Your screening guidance may change.
Patients should quarantine after testing and until their procedure.
Emergency COVID-19 care
COVID-19 symptoms should be monitored carefully. If you experience any of the following, you should call 911 or visit the nearest emergency department for immediate medical attention.
Blue lips or face
Confusion or inability to be roused
Coughing up blood
Extreme difficulty breathing, including the inability to speak a full sentence
Seizure
Severe or constant chest pain/pressure
Slurred speech
Temperature ≥ 103.0 F
Too weak to stand
If you require healthcare of any kind while awaiting your COVID-19 test results, wear a mask during all interactions and alert your providers to your status immediately.
COVID-19 testing FAQ
We expect your insurance company will fully cover COVID-19 testing when medically necessary and ordered by a physician and that you will incur no out-of-pocket expense. If you do not have insurance, we will work to recover your cost from the federally available funding specifically set up for COVID-19 testing and treatment.

If you do receive a balance due from your COVID-19 testing or treatment, call our business office as soon as possible. Call 913-588-5820 or 877-287-9268 Monday-Friday, 7:30 a.m.-5:30 p.m. You may also ask questions via MyChart through the Ask a Question/Customer Service Question function.

It is extremely important that you quarantine between getting tested and learning your test results. Please stay at home, wash your hands frequently, avoid touching your face, clean high-touch surfaces and maintain at least 6 feet of distance between yourself and others.

If you are being tested in preparation for a scheduled surgery or procedure, you should remain in quarantine until you receive that care.

We will contact you by phone or through MyChart when your test results are available. MyChart is the fastest way to receive your results. If you do not have a MyChart account, sign up now.

If you receive a positive test result before a planned surgery or procedure, contact your care team. You may or may not be able to have surgery, and we'll guide you through appropriate care. If your test result is negative, we will share next steps in MyChart.

Isolate yourself at home and call your primary care provider. If you do not have a primary care provider, you can find a doctor at The University of Kansas Health System. Call 913-588-1227 for assistance. You can also schedule an urgent care video visit on MyChart to connect with a health system doctor from the comfort of your home.

If you need to make changes to your swab test appointment, contact the care team that scheduled the appointment for you. Your care team may also assist with testing accommodations, such as arrangements for those without a cell phone or with hearing impairment.

If your COVID-19 test is scheduled in preparation for surgery, be aware that changes to your test date may delay your surgery. Many surgical specialists order COVID-19 testing to occur 48-72 hours prior to a procedure, surgery or planned labor and delivery. If you change your procedure date, please change your COVID-19 test appointment as well.

Follow these recommended guidelines:

Wash hands often with soap and water or alcohol-based hand sanitizer.
Avoid touching your face, eyes, nose and mouth.
Wear a mask when you are away from home.
Clean and disinfect high-touch surfaces regularly.
Practice physical distancing and stay home when sick.

A COVID-19 antibody test looks for the presence of antibodies that may indicate a person was at some point infected with the virus that causes COVID-19. To discuss options for antibody testing, contact your primary care provider.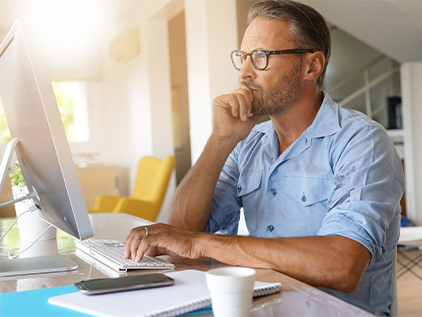 COVID-19 vaccine FAQ
After months navigating the pandemic, hope is here. Vaccines are here. But with them have come many questions. We answer as many as we can for you.
Read the FAQ
Related links