Skip Navigation
Fibromuscular dysplasia, also called FMD, is a rare condition causing abnormal tissue development in the arteries. The causes for FMD are not clear. It mostly affects young and middle-aged women and may be hereditary. FMD can cause narrowing of the arteries, weakened, bulging arteries (aneurysm) and tears in the arteries.
Symptoms
Most people with FMD have no symptoms and may lead normal lives without ever having a problem. For some, however, FMD symptoms depend on which arteries are affected.
For arteries that supply the kidneys: high blood pressure, aneurysm or kidney failure (rare) can be symptoms
For arteries that supply the brain: stroke, neck pain, or swishing or ringing sound in the ear can be symptoms
For arteries that supply the legs and arms: pain with exercise can be a symptom
Why choose The University of Kansas Health System
FMD is very rare and often goes undiagnosed. As the region's premier academic medical center, we take a special interest in diagnosing and treating FMD. We offer a team of experts who can provide care from several specialties, including: vascular medicine and cardiology, nephrology, neurology, vascular surgery and genetics.
The doctors who care for people with FMD are leaders in the prevention and treatment of vascular disease. These doctors work together under one roof in an environment offering advanced facilities and diagnostics.
Our Risk Reduction Clinic is devoted to helping people take control of their heart health.
We participate in a variety of clinical trials to improve prevention and treatment of heart disease.
Our University of Kansas Medical Center partners are known for innovative research into heart disease.
People who come to our Regional Heart Attack Center are more likely to survive.

In all areas of heart attack care, we exceed the top 10 percent of hospitals nationally.
Our interventional specialists open blocked arteries faster than national standards.
Our patients experience fewer complications than the national average.
Although we take care of sicker patients, our mortality rate for heart attack patients is better than the national standard.
Specialized FMD care team
The University of Kansas Health System's fibromuscular dysplasia care program involves collaboration among many specialists at the Center for Advanced Heart Care. The program – led by Kamal Gupta, MD, vascular medicine specialist and interventional cardiologist – offers advanced diagnosis, treatment and long-term management of FMD. For more information, call 913-588-1227.
Our specialist
Kamal Gupta

Interventional Cardiology

Locations:

The University of Kansas Hospital
4000 Cambridge Street
Kansas City, KS 66160

Clinical Focus:

Interventional Cardiology
Cardiology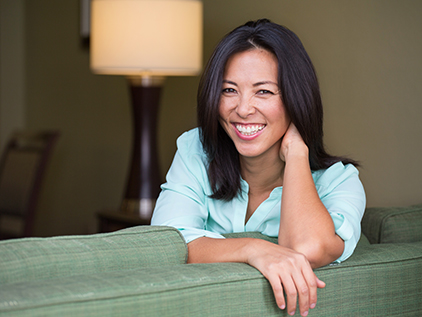 Fibromuscular dysplasia risks
The causes of FMD are not clear. Researchers continue to look for clear risk factors. We do see some connection to the following factors:
Gender: Women tend to have FMD more often than men, so researchers believe hormones may be involved.
Family history: We also believe that FMD may have a connection to family history.