Skip Navigation
Sexual Pain and Discomfort
Sexual Pain and Discomfort
For some women, sexual intercourse can be uncomfortable or even painful. Sexual pain and discomfort can occur due to age and changes that occur during menopause, or because of other medical conditions. The impact of painful intercourse (dyspareunia) can negatively impact both partners, including limiting sexual frequency and enjoyment.
At The University of Kansas Health System, our specialists are highly trained at identifying anatomic and physical changes that could be contributing to painful intercourse. There are often simple solutions that can help dramatically reduce sexual discomfort. Our doctors have treated hundreds of women with intercourse-related vaginal pain and help them restore their intimacy and sexual life.
What is sexual pain and discomfort?
Pain with intercourse can occur for many reasons:
Anatomic changes of the pelvic floor muscles from prior surgeries or injury can contribute to vaginal muscles that are not appropriately tensing/relaxing and supporting the pelvic floor.
Hormonal changes can result in atrophy of the vaginal tissue. The vaginal lining becomes thinner, and at the same time, the ability for the tissue to create natural lubrication declines.
Infection or inflammatory conditions of the vulva, vagina or bladder can create very sensitive skin and discomfort during intercourse.
Neurologic changes due to nerve injury or spine disease can contribute to abnormal nerve or muscle responses, making intercourse painful.
Sexual discomfort symptoms and risks
Dyspareunia symptoms can include:
Burning or aching sensation in the vagina
Pain during sexual intercourse
Pain that continues after intercourse
Pain that occurs at any penetration of the vagina, including tampon insertion
Pain upon initial sexual penetration
Women are at a greater risk for painful intercourse if they experience:
Certain skin disorders
Cystitis
Endometriosis
Vaginal dryness
Vaginismus (when the muscles of the vagina contract spontaneously and painfully)
Vaginitis (vaginal inflammation)
Vulvodynia (pain in the vulva area)
Yeast infections or urinary tract infections
Psychological factors, including stress and relationship problems, can also contribute to pain and discomfort during intercourse.
Sexual discomfort diagnosis and screening
To diagnose dyspareunia, your doctor will take a complete medical history, including a history of your current symptoms. If a pelvic exam can be performed without causing additional pain, your doctor can evaluate whether anatomical irregularities, infection or skin irritation could be contributing to your sexual discomfort. Your doctor may also schedule an ultrasound to confirm or rule out possible causes for your painful intercourse.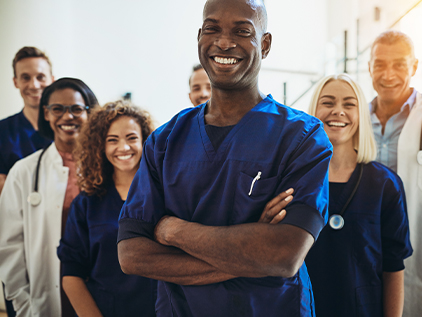 Find a doctor
Doctors at The University of Kansas Health System are care providers and researchers at the forefront of new medical discoveries. From primary care to complex conditions, we offer hundreds of specialists.
Find a doctor
Sexual discomfort treatment
The medical management of painful intercourse can include oral or topical medications with highly proven results and sexual function improvement. If loss of libido and emotional or relationship issues are contributing factors, your doctor may also recommend coordination with a sexual therapist.
If painful intercourse is due to the vaginal muscles being too taut or tense, physical therapy as well as trigger point injections (vaginal muscle injections) may be used to help relieve or manage the discomfort. Multiple research studies, including randomized clinical trials performed by our physicians, have proven the efficacy of these treatments.

Still the best
Our hospital continues to rank as the best in Kansas City and in Kansas according to U.S. News & World Report.

Magnet-recognized
The University of Kansas Hospital has been designated a Magnet® facility by the American Nurses Credentialing Center since 2006.

Respect for all people
Named a leader in LGBTQ+ Healthcare Equality by the Human Rights Campaign.